Infinia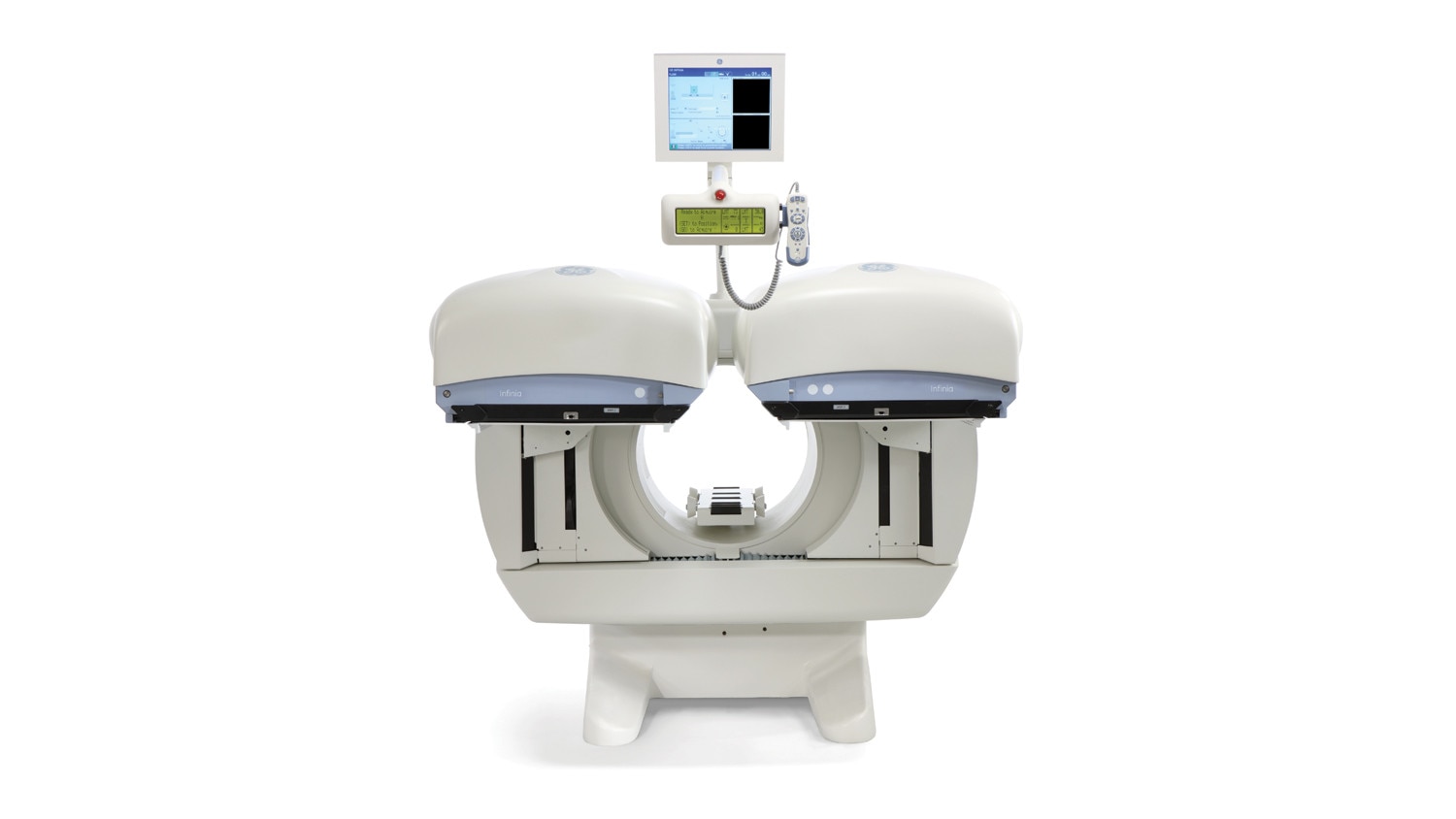 ACCREDITATION TYPE
CE, SNM - Nuclear Technologists
Interested in taking this course?
Already registered? Login
About this class
This program instructs Nuclear Medicine Technologists in practical theory and operation of the GE Infinia camera system. Instruction is delivered by a GE Nuclear Medicine Applications Specialist at the customer facility. The training produces the best results when 1 to 4 Nuclear Medicine Technologists are dedicated to the complete training session. It is also critical that key Physicians are available to direct patient scanning and review images. In addition, the patient schedule should be modified as indicated in the agenda to allow time for instruction. 
Overview

By the end of the program, Technologists who attend the complete training agenda will be able to use the system features and perform basic to intermediate procedures as described in the skill inventory included in the TiP training package. 

Phase One Agenda  

Day One:   

Getting Started
Safety Features and Procedures
Gantry and Table Operations
Collimator Exchange
System Startup, Shutdown, and Reboot
Operator Console Overview
Quality Control
Acquisition  

Day Two:   

Daily QC
Patient Safety
Acquiring Studies / Protocol Creation
Xeleris Workstation Overview
Image Display and Review: Global Functions
Patient Acquisition and Processing (2 - 3 patient studies)
Clinical Applications

  Day Three:   

Operator Console: Image Viewer and Data Management
Clinical Applications (Cardiac)
Clinical Applications (General Planar and SPECT)
Patient Acquisition & Processing

Day Four:   

Operator Console: Advanced QC
Troubleshooting Techniques
Operator Documentation
Archive and Data Management
Xeleris Customization
Patient Acquisition & Processing

Phase Two Agenda - Follow-up   

Day One:   

Getting Started
Safety Features and Procedures
Safe Patient Scanning
Quality Control Check-up
Operator Console Advanced Functions
Patient Scanning & Processing (2 - 3 patient exams)

Day Two:   

Daily QC
Xeleris - Clinical Applications
Xeleris - Workspace
Archive and Data Management
Patient Acquisition and Processing (3 - 4 patient studies)
TiP Post Training Documentation and Review

Target Audience

This course is designed for Nuclear Medicine Technologists who operate the Infinia camera.

Prerequisites

This course has no prerequisite requirements.

Schedule / Registration

Please contact your GE Healthcare Representative for pricing and scheduling information.
Preparing Your Staff for Onsite Training
Preparing Your Department for Onsite Training
CE Considerations for Onsite Training