GE MRI 3 Tesla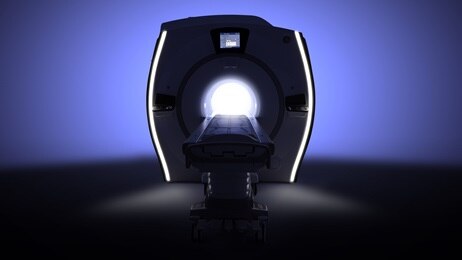 ACCREDITATION TYPE
CE, ASRT - Technologists / Allied Health
COURSE ID
Full Service - W1022HC | Tuition Only - W1122HC
Interested in taking this course?
Already registered? Login
About This Class
The GE Healthcare MRI 3.0T training program is designed to provide the attendee with the knowledge to operate the 3.0T MRI systems and to successfully use the new applications. The course will prepare the MRI Technologist for onsite applications training. It may also enhance the learning experience for those attending after their onsite applications training. The class is designed to provide a framework for participants to teach other Technologists at their facility.
This lecture and hands-on session is conducted on a live scanner, with additional demonstration consoles located at the GE Healthcare Institute near Milwaukee, Wisconsin. Participants will have the opportunity to discuss scanning parameter and protocol selections, image display functions, archiving, networking and practice job-related activities. Participants who meet attendance requirements are eligible for ASRT Continuing Education credits.
Overview

By the end of the program, Technologists who attend the complete didactic segment will be able to use system features and perform basic to intermediate procedures on the MR 3T system.

Course Competencies:

Navigate and use the User Interface to register, scan and view an exam.

Position patients and setup and position coils.

Integrate the system user interface and in-room system features into the recommended user workflow.

Apply new GE software applications to optimize image quality.

Build site protocols into the site library of the GE MRI 3.0T system.

Utilize system features to post process acquired exam data.

Demonstrate newly acquired knowledge and skills through practice, self-check, and formal assessment.

Target Audience

This course is designed for Technologists with an MRI background. This course will also benefit MRI Technologists who are new to your facility or Technologists who are cross training into MRI

Prerequisites

There are online courses that are prerequisites to the instructor-led training at the GE Healthcare Institute. As our curriculum follows a progressive pattern, it is essential that you complete the prerequisite courses before the instructor-led portion of the curriculum. These topics will be reviewed during on-site training, but will not be covered in depth.

The online component of the curriculum covers MRI Safety, MRI Physics, System Basics, PSD Concepts, Imaging Options, Scan Artifacts, and difference from 1.5T to 3.0T, and provides Continuing Education (CE) credits

Schedule Registration

Or, contact TiP Applications for pricing and scheduling information.
CE Considerations for HQ Classes
Continuing Education credit is earned by Technologists who complete the training curriculums as presented by the clinical educators. The Applications training is designed to enhance learning, prepare the Technologists to provide the best patient care possible and to achieve particular learning outcomes or objectives. Planning for this training requires the use of certain content and instructional strategies. Limited class size, consistent participation and continued peer-to-peer interaction are key factors in a successful training program.