Definium 5000 System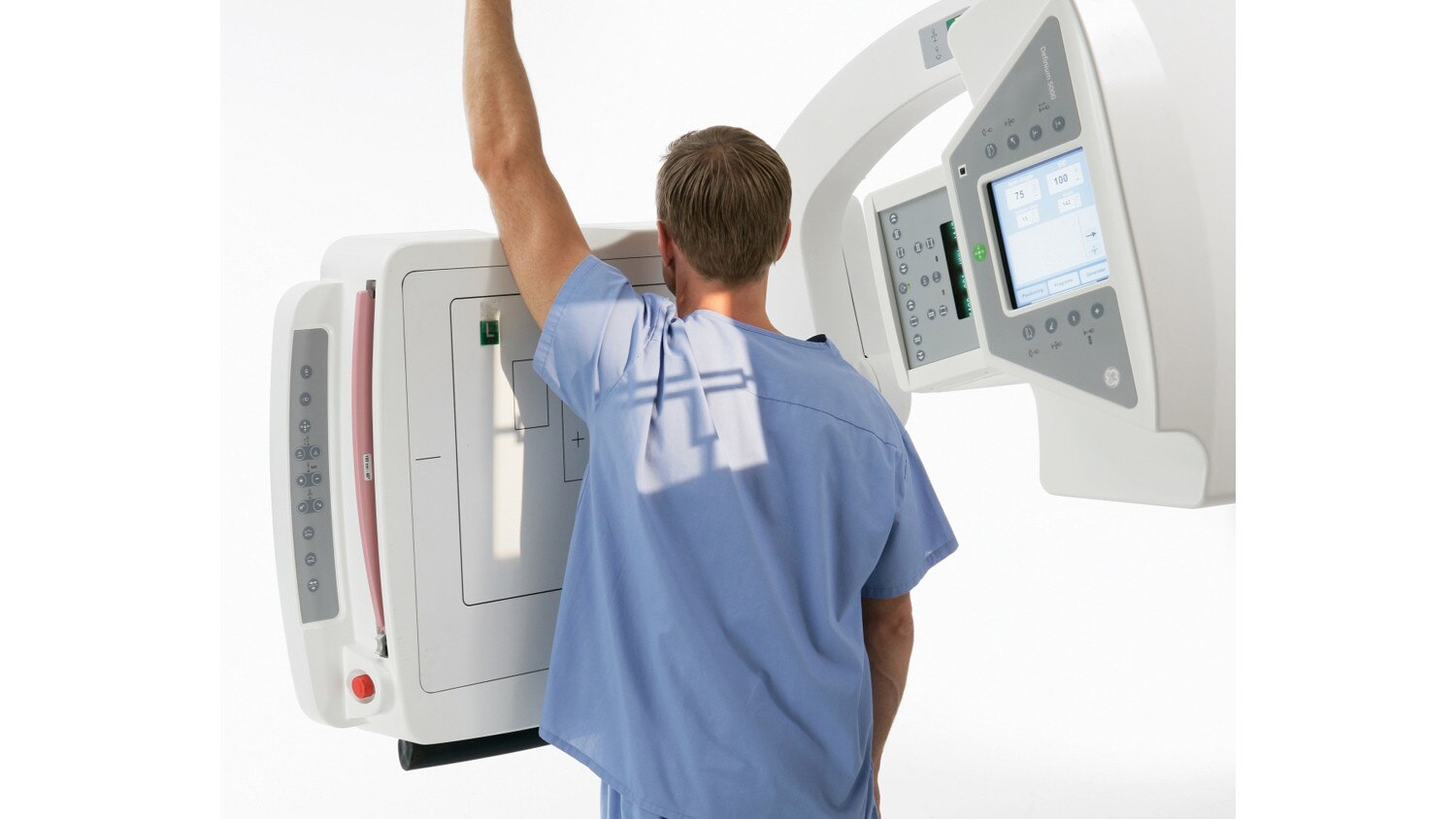 ACCREDITATION TYPE
ASRT - Technologists/Allied Health, CE
COURSE LENGTH
4 Days + 2 Days follow-up
CREDIT HOURS
14 CE + 3 CE follow-up
Interested in taking this course?
Already registered? Login
About this class
This program instructs X-ray Technologists in theory and operation of the GE Definium 5000 system. Instruction is delivered by a GE X-ray Applications Specialist at the customer facility and focuses on beginner to advanced system operation and patient procedures. This training produces the best results when a group of 4 Technologists are dedicated to the complete training session. It is also critical that key Radiologists and the Quality Control Technologists are available to review images. In addition, the patient schedule should be modified as indicated in the agenda to allow time for instruction.
Overview

By the end of the program, Technologists who attend the complete didactic segmentwill be able to use system features and perform basic to intermediate procedures as described in the Skill Inventory.

Agenda

Day One:

TiP Training Overview
Demo Image & Protocol Review
Digital Detector Technology
Getting Started
Safety
System Operations
Image Acquisition
Image Management I
Patient Imaging

Day Two:

Review
Image Display
Protocol Building
Image Customization & Reprocessing
Image Management II
Patient Imaging

Day Three:

Review
Auto Image Paste
Dual Energy Subtraction
Patient Imaging

Day Four:

Post Training Documentation
Patient Imaging

Follow-up Agenda

Follow-up consists of a second visit to your facility by an Applications Specialist. The visit typically occurs 6-8 weeks after the initial 4-day visit.

Day One:

System Review
Image Quality Review
Advanced Applications
Patient Imaging

Day Two:

Post Training Documentation
Patient Imaging

Target Audience

This course is designed for X-ray Technologists who operate the Definium 5000 system.

Prerequisites

This course has no prerequisite requirements.

Schedule / Registration

Please contact your GE Healthcare Representative for pricing and scheduling information.
Preparing Your Staff for Onsite Training
Preparing Your Department for Onsite Training
CE Considerations for Onsite Training