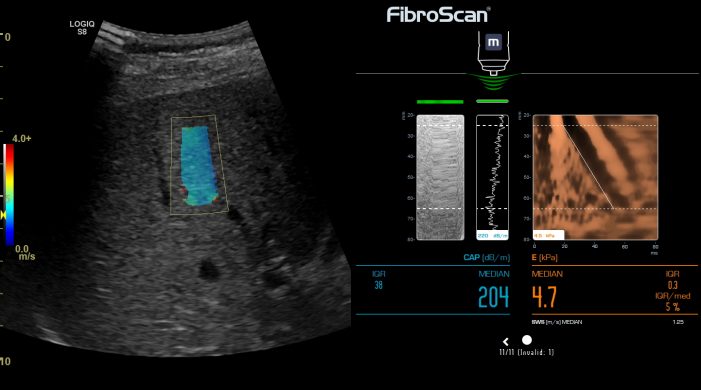 This week, the world's leading minds in radiology are meeting in Vienna for the European Congress of Radiology (ECR), which highlights the trends, challenges and opportunities shaping the future of European healthcare. On the radar this year: how digital connectivity and big data, reduced radiation dose, and streamlined workflows are helping healthcare professionals improve clinical and operational outcomes and enhance their patients' experience. This is one in a series of stories that looks at GE Healthcare innovations being highlighted at ECR, including a profile of some technologies that give us a glimpse into the future of healthcare delivery.
Chronic liver disease affects more than one billion people worldwide, with rates of incidents and deaths on the rise. It can be caused by a virus, such as hepatitis B or C, by excessive alcohol consumption or bydietary habits, such as non-alcoholic fatty liver disease (NAFLD).
Yet a virus like hepatitis C often lies undetected for 20 to 30 years, making it known as "the silent epidemic." What's more, chronic liver disease can even lead to life-threatening complications, such as liver cancer – one of the few cancers on the rise.
"Usually patients with liver disease show no symptoms," says Professor Ioan Sporea,Head of Department of Gastroenterology and Hepatology, University of Medicine and Pharmacy in Timisoara, Romania. "The person seems to be healthy but performing a biological test might find some liver problems."
Until recently, the best tests to diagnose and assess liver disease severity were blood tests and painful liver biopsies, where a clinician inserts a small needle into the liver to collect a tissue sample.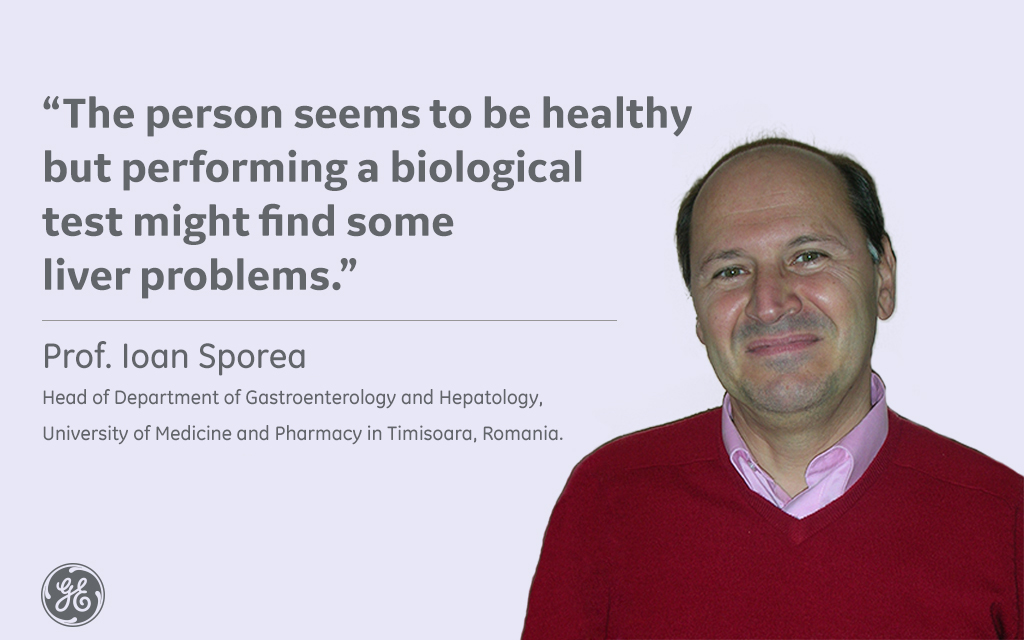 But now Professor Sporea and his colleagues have a new partner in the fight against liver disease. FibroScan is a non-invasive technology developed by European company Echosens that helps assess and identify liver stiffness, a key indicator of liver disease. It provides a reliable and quantitative assessment of liver fibrosis and steatosis. It's supported by more than 1,500 clinical publications and has been recommended in the guidelines of prominent clinical organizations, including the World Health Organization (WHO).
GE Healthcare's LOGIQ ultrasound system has now joined forces with Echosens' FibroScan technology to offer one powerful imaging system[1]. Professor Sporea is one of the first clinicians to use the integrated ultrasound system and has been using the system with his patients since fall 2016.
"We are incredibly excited to bring together these two technologies to create one powerful solution for liver case," adds Brian McEathron, General Manager of General Imaging Ultrasound at GE Healthcare. "Our hope is that this system will bring enormous benefits to both clinicians and patients."
"We are thrilled to partner with GEHC and very proud to see our liver diagnostic solution being recognized by the medical imaging market leader. This strategic partnership will widen the access to FibroScan technology to more physicians worldwide and contribute to improve outcomes in liver diseases," shared Claude Lenoir, Echosens CEO.
LOGIQ is GE's premier ultrasound system for a wide range of clinical uses. Paired with FibroScan, it gives clinicians a new tool to quickly and non-invasively diagnose liver disease, assess fibrosis stage in chronic liver disease, and monitor treatment like never before.
"It's a one-stop-shop," Professor Sporea says. "You have everything in a single machine. You can perform the examination with excellent quality. Now we can have the final diagnosis with only one machine, and we can know many things about liver disease."
He says his patients appreciate the non-invasive, less painful procedures and faster evaluation. "I can evaluate the patient in only one step in 20 to 25 minutes," he says. "Being able to finish a patient's in one step, in one room is a big advantage."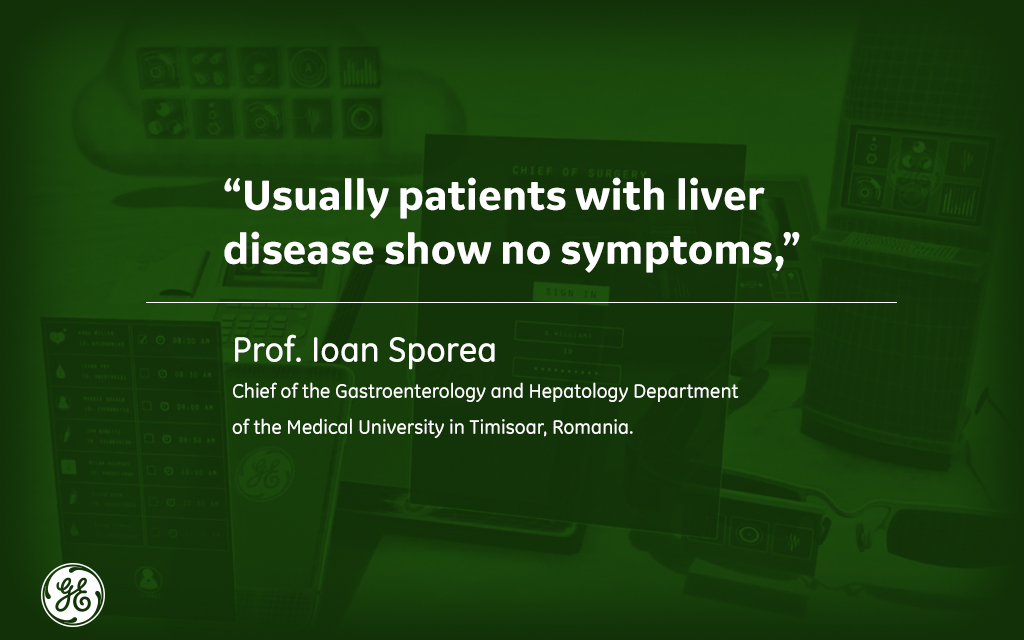 Professor Sporea notes that liver biopsies have decreased in the last decade throughout Europe and more clinicians are using multi-parameter ultrasound and elastography to diagnose liver disease. But he says the integrated ultrasound system takes detection and treatment one step further.
"This will transform the way I diagnose and decide to treat liver disease," he says. "The liver biopsy in many, many cases can be avoided. Now we can know more about the severity of the fibrosis, we can quantify the disease's severity, and then we know what treatment to administer."
GE Healthcare is excited to partner with Echosens to widen its panel of liver diagnostic solutions and arm clinicians in the fight against liver disease.
[1] This system may not be available in all regions.