In episode two of the new series, Dr. Dolores, cell-ebrity scientist, is said to sneak inside the lab where cell therapy happens. LIVE on Facebook.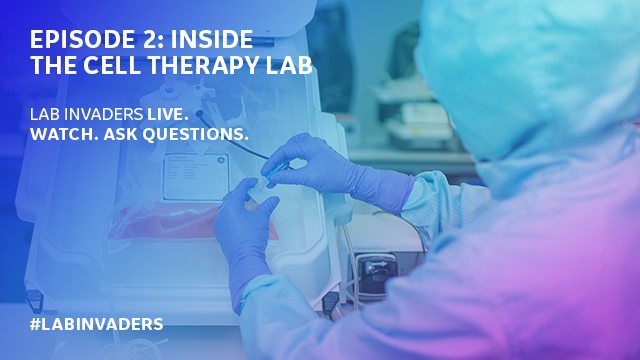 Personalized medicine. CRISPR. Cell therapy. These topics make headlines. Studies make promises.
For Dr. Dolores Baksh, PhD at GE Healthcare and cell-ebrity scientist, these concepts occupy her brain every day, as a researcher in the lab that's solving some of the toughest challenges in cell therapy and striving to defeat some of the toughest diseases in the world.
Now rumors are circling that Dr. Dolores plans to sneak inside the lab to broadcast live to all those who wish to see the science behind cell therapy on Episode 2 of Lab Invaders LIVE, a new series that sneaks inside the minds and machines shaping medicine.
"I can neither confirm nor deny," said Dr. Dolores, "However, should one be interested in watching cells rock, grow and multiply and seeing before their eyes the treatments that have the potentially to maybe one day save lives, they may want to tune in to Facebook on March 8."
CLICK HERE TO GET A NOTICE IF DR. DOLORES GOES LIVE: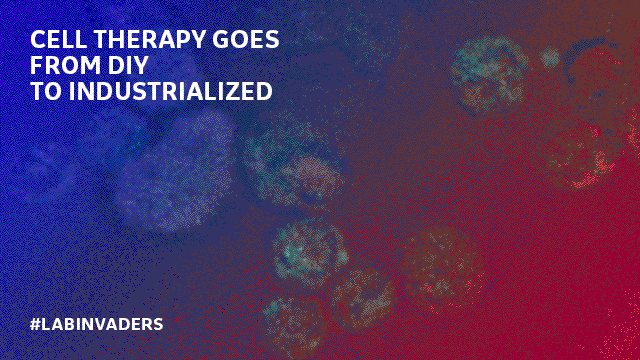 On Episode 1 of Lab Invaders LIVE, a cryogenics PhD went live from inside the factory where helium freezes magnets for MRI machines, revealing for the first time the invention of new tech designed to use just 1% of liquid helium compared to before.
If the rumors are true, episode two would offer a rare glimpse at the science behind cell therapy: at cells under the microscope, at the high-tech machines and at why we should care.
And at how these scientists are scaling cell therapy closer to mainstream medicine, from DIY to industrialized.
Because doing so could be the difference between treating just a few patients and potentially treating hundreds of thousands of patients. Because for deadly diseases like cancer, there potentially exists a unique treatment for each individual in the world who needs it. With 7.4 billion people in the world,maybe there isn't the one single cure. Maybe there are 7.4 billion.