Melissa is a Marine Corps veteran and the mother of four young children. Though she has a family history of the disease, screenings came too late for her. Her stage 3 breast cancer was detected while sitting in an emergency room in May of 2020, and she has been undergoing an aggressive course of treatment throughout the COVID-19 pandemic. 
"I desperately wish screening had been done years earlier when I first enrolled at VA or even when I was active duty," she said. "I have four kids who need me."
For Melissa and all Women Veterans, time is absolutely of the essence. Our women who serve deserve timely access to breast cancer screening services and the opportunity to obtain the benefits of early detection to prevent late-stage diagnoses.
Women Veterans are a diverse and rapidly growing demographic of the US Veteran population. Facing them are a host of complex health concerns, ranging from gender-specific needs to the physical and mental impacts of their military service. In response to the 46 percent increase in Women Veterans using US Department of Veterans Affairs (VA) medical facilities since 2005,1 VA continues to escalate and strengthen its ongoing efforts to ensure this patient population experiences a care environment in which they feel safe, welcomed, and respected. Initiatives range from the retrofitting of existing spaces to the creation of new programs and services in light of the contemporary needs of Veterans. 
According to a study by the Walter Reed Army Medical Center, Women Veterans were found to be as much as 40 percent more likely to develop breast cancer compared to their civilian counterparts.2
Though VA is the premier government agency in the provision of Veteran health care and benefits, creating a modern, accessible, and culturally competent environment for Women Veterans is not something any one organization can do alone. A Congressional briefing convened by GE Healthcare highlighted the important roles of legislative leaders, Veteran Service Organizations (VSOs), and breast cancer advocacy groups in cultivating a patient-centric health experience for Women Veterans.
Speakers included representatives from the offices of Congresswoman Debbie Wasserman Schultz (FL-23), Congresswoman Julia Brownley (CA-26), Mary Ajango, Director of Community Partnerships and Advocacy at the Young Survival Coalition (YSC), and Ashleigh Byrnes, Deputy National Communications Director at Disabled American Veterans (DAV). Moderated by GE Healthcare, this important discussion identified several opportunities for continued progress in advancing breast health for Women Veterans.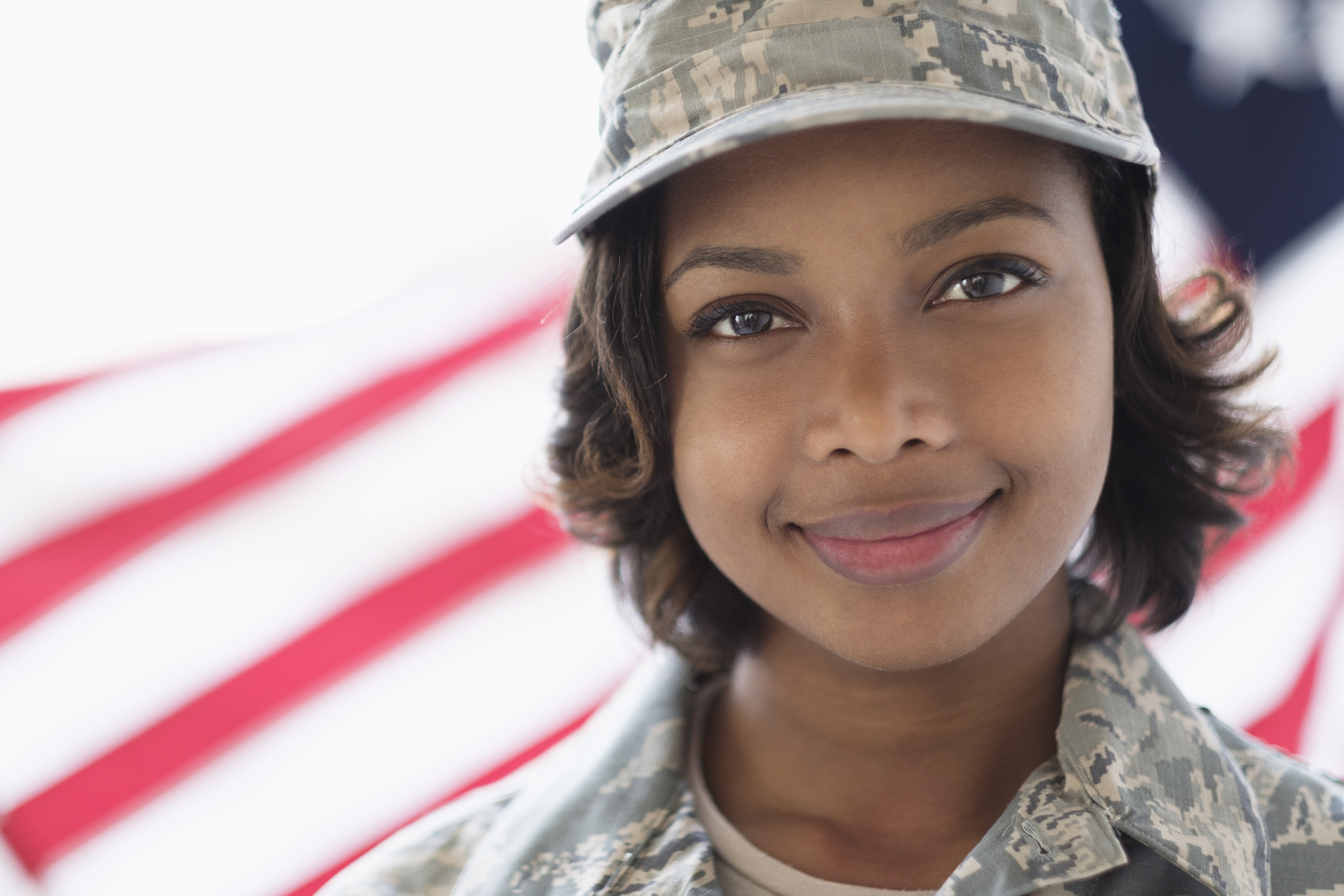 Legislative leaders fighting against breast cancer
For Congresswoman Debbie Wasserman Schultz, the fight against breast cancer is both personal and professional. In 2007, the Congresswoman was diagnosed with the disease and privately fought her battle for 15 months.3 Now 14 years cancer-free, her survivorship journey continues in her role as a leading policy maker and advocate for young women and their access to the tools needed to detect, fight, and survive breast cancer.
Shown in the table below, the Congresswoman has championed two signature pieces of breast cancer legislation.

The PALS Act ensures that women continue to have access to annual screening mammography starting at age 40, despite the USPSTF's widely debated decision to advise women to begin biennial breast cancer screenings at age 50. Many women face barriers to breast cancer screening, including delayed care due to the COVID-19 pandemic, anxiety and fear, lack of information, and the deprioritization of their own health needs. Misguided recommendations are just one more harmful barrier that threaten access and early detection.
As the Chairwoman of the Military Construction, Veterans Affairs and Related Agencies Appropriations subcommittee, Congresswoman Wasserman Schultz has overseen a nearly 33 percent increase in VA funding for gender-specific care and services for Women Veterans. In conjunction with VA's trust-building campaigns to raise awareness of the identities and contributions of Women Veterans, this historic increase in funding demonstrates the high priority to serve this patient population. 
Congresswoman Julia Brownley is another leader in Congress passionate about these issues. In 2019, the Congresswoman founded the Women Veterans Task Force (WVTF), a task force within the House Veterans' Affairs Committee whose mission is to increase the visibility of the 2 million women who have served, develop policy specifically focused on supporting Women Veterans, and create equity in the provisions of their benefits and services. Since its enactment, the WVTF has channeled the insights of topical experts and advocates into several pieces of significant legislation. 
Signed into law in January 2021, the Deborah Sampson Act is a bipartisan, bicameral effort to eliminate barriers to care and services for Women Veterans and provide VA with the appropriate tools and resources. The bill's namesake, Deborah Sampson, is widely regarded as the earliest example of a woman serving in the US military.6 Sampson disguised herself as a man to join the Patriot forces in the American Revolution and received an honorable discharge in October 1783. As the role of women in the military has significantly expanded since the 1700s, so have the introduction of unique health risks caused in part by their service. Veterans who served in Iraq7 and Afghanistan8 are presumed to have been exposed to a range of environmental and chemical hazards that carry potential health risks. While more research on impacts of toxic exposures is needed, legislators and VSOs are finding ways to bridge the gap between Veterans' exposures and their eligibility for screening per clinical guidelines.
First-term Congresswoman Mariannette Miller-Meeks (IA-2), an Army Veteran and physician, co-sponsored the SERVICE Act9 with Congresswoman Brownley, directing VA to provide breast cancer screenings for Women Veterans who served in areas associated with burn pits and other toxic exposures. The pair also led on the House version of the MAMMO Act, a comprehensive bill to strengthen and expand screenings in accessible locations and formats for all Veterans who seek the service. The sponsors of the Senate companion legislation to the Deborah Sampson Act, SERVICE Act, and MAMMO Act include Senator Jon Tester (MT), Senator John Boozman (AR), and Senator Ron Wyden (OR). Senator Tester (Chair) and Senator Boozman currently serve on the Senate Veterans' Affairs Committee where they continue to advocate for these important issues. The pair also serve on the Senate Military Construction, Veterans Affairs, and Related Agencies Appropriations Subcommittee, where Senator Boozman is the Ranking Member. Recognizing the important role of technology in breast cancer screening, the MAMMO Act10 directs VA to ensure all breast imaging programs within VA medical facilities are upgraded to include digital breast tomosynthesis/3D mammography. Traditional 2D mammography obtain just a single image, whereas advanced, 3D mammography technology takes multiple images of the breast to recreate a 3D image, and allow for better visualization of cancer size, improved detection, and fewer false positives.11 GE Healthcare's Senographe Pristina 3D offers the lowest patient dose of all FDA-approved digital breast tomosynthesis systems12 and delivers superior diagnostic accuracy when compared to 2D mammography.13 Innovations in breast cancer screening and diagnostic technology have also led to the utilization of automated whole breast ultrasound as an additional imaging modality for women with dense breast tissue.
It is estimated that 40 percent of US women have dense breast tissue,14 and it is well known as a clinical challenge associated with a higher risk of breast cancer.15 Patient experience has also become a top priority in breast cancer screening programs, leading to adoption of on-device features, or mobile mammography programs that can make screening more convenient.
The legislative process requires the participation of stakeholder organizations that amplify the dynamic voices of their constituents to influence policy and impact lives.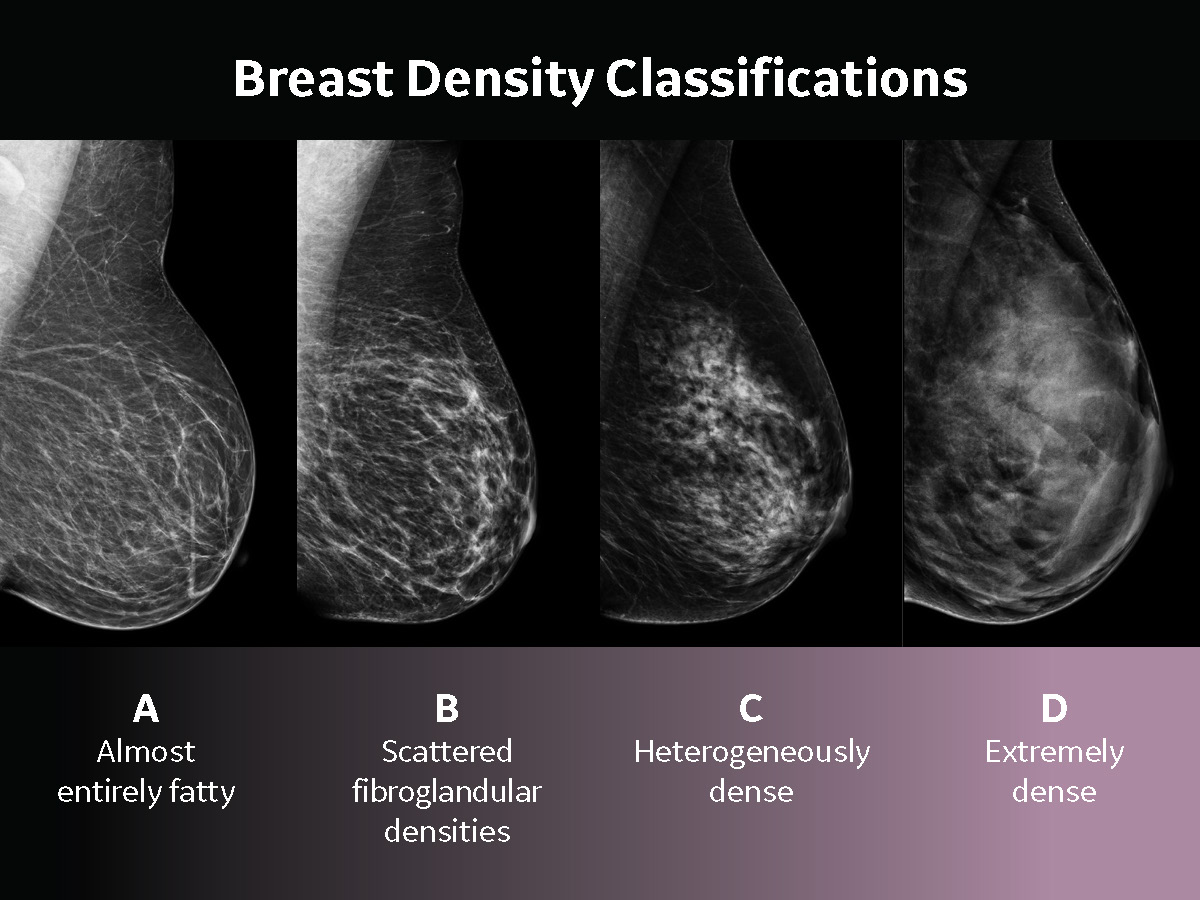 Stakeholder organizations amplify voices and advocate for change
Over 30 nationally recognized breast cancer patient and advocacy organizations exist, and countless state-based and local groups serve those impacted by breast cancer. Services offered include peer-to-peer support, investment in research, and financial support for screening, treatment, and ancillary costs. For many women and their communities, these organizations are an invaluable component throughout the breast cancer journey. 
The Young Survival Coalition (YSC) is uniquely focused on young adults affected by the disease and seeks to address their needs, amplify their voices, and improve their overall quality of life. Founded by a group of women all diagnosed with breast cancer before age 40, YSC grew into an international movement, offering community support and educational resources that articulate the impact of breast cancer on young adults.16 During the panel discussion, Mary Ajango shared, "We often hear 'I'm the youngest person in the waiting room, the youngest person in the support group.' At YSC, our mission is to educate and empower these young adults impacted by breast cancer, especially as they will experience many long and Servicewomen-focused organizations include the Women Veterans Interactive Foundation and the Service Women's Action term health impacts due to their treatment for the rest of their lives." 
In 2017, VA adopted the American Cancer Society guidelines for breast cancer screening, which give women ages 40–44 the option to start annual mammograms.17 Currently, 27 percent of Women Veterans are under the age of 40 and by 2024, 37 percent of that subgroup18 will become eligible for breast cancer screenings. Our women who serve need to take the time to understand their personal risk factors and be their own best advocates, even before they reach age 40. "Young women need to feel empowered if they think that something is wrong and talk to their health care provider," Mary says, "and health care providers need to understand that young women do get breast cancer, as many are dismissed." In the Veteran community, VSOs represent Veterans of all types and eras of service. Some of the most well-known VSOs include Disabled American Veterans (DAV) and Paralyzed Veterans of America. As the Veteran population is anticipated to continue to diversify by gender, age, race, and ethnicity, more VSOs and military service organizations have been founded in a significant nod towards representation.19 Women Veteran- and Servicewomen-focused organizations include the Women Veterans Interactive Foundation and the Service Women's Action Network. 
Ashleigh Byrnes of DAV speaks regularly with Women Veterans about their healthcare experiences. "To the credit of VA, women rave about the care that they are receiving there and their providers. That being said, there are still some who are experiencing issues accessing services, like breast cancer screening and care coordination, inside and outside of the system." As not every VA medical facility offers breast cancer screening services, eligible Women Veterans may seek the service through contracted community providers. 
For Ashleigh, the topic of military service and exposures is a personal one. A Marine Corps Veteran who deployed overseas to locations with known burn pits, she has yet to reach the eligible screening age per ACS guidelines and worries about the gap years between then and her exposures. She is encouraged by the introduction of the SERVICE Act, but still believes that clinical guidelines should be revisited and for Veterans, their individual experience and exposures need to be considered. Making continued progress in the provision of health care and services for Women Veterans will be a focus for VA, legislators, and stakeholder organizations for many years to come.
3 areas of opportunity to advance breast care for Women Veterans
Throughout this discussion, the panelists identified three key areas of opportunity for the advancement of breast care for Women Veterans. 
1. Continue funding programs for Women Veterans
Efforts by VA to create and strengthen gender-specific services and programs, Congress' introduction of key legislation, and the grassroots work of stakeholder organizations collectively demonstrate sincere efforts to build trust among Women Veterans. To ensure sustained progress, these programs must continue to be funded and authorized when necessary. "[Women Veterans] appreciate being seen, heard, and understood," Ashleigh says. "Any investment we can make in building that trust goes a long way."
2. Close research gaps for Women and Minority Veterans
The James J. Peters VA Medical Center in Bronx, NY and the Washington, DC VA Medical Center ran a pilot study, published in May 2021, using a breast cancer screening questionnaire to collect data from Women Veterans.20 Upon completion of a multiple choice questionnaire and calculation of a five-year and lifetime risk of invasive breast cancer using the Gail breast cancer risk assessment tool, a population of 99 Women Veterans at high risk of breast cancer was identified.
The screened population in this study, believed to be the only oncology study with a sample size participation of 60 percent Black Women Veterans, showed that nearly three times as many Women Veterans were at an increased risk for breast cancer when compared with historical averages in US women. In the final paragraph of the study, the authors drew the conclusion that although Women Veterans comprise a small subpopulation of women in the United States, they are an untapped resource for research collaboration and that the connection between breast cancer, epigenetics, and military service-related exposures could be an important area of analysis as rates of the disease continue to rise among Veterans. As we reflect on the expanding role of women in the military, from Deborah Sampson serving in disguise to their inclusion in combat positions, more research must be done to enable breakthroughs in gender-specific care design and delivery.
3. Educate and empower Women
Veterans to be their best advocates When it comes to breast cancer, it is critical to understand personal risk factors. Though early detection through annual mammograms decreases mortality for women with breast cancer, women with additional risk factors are placed at a higher-than-average risk for developing the disease.21 Those risk factors include known genetic predisposition, strong family histories, prior exposure to radiation therapy, dense breast tissue, and perpetuated socioeconomic inequities. As previously discussed, Women Veterans may be at an even greater risk for the disease due to toxic exposures experienced during their military service. Knowing personal risk factors better prepares women for conversations with health care providers and puts them in an educated and empowered position. Women Veterans who seek breast imaging services outside of VA should be prepared with this information, as community providers may not be as familiar with their unique needs as their VA counterparts.
Breast cancer patient advocacy groups and VSOs connect those impacted by breast cancer and Veterans, respectively, with a breadth of resources and support across the long and complex journey ahead. With different groups representing unique needs by gender, age, race, and more, there is a diverse array of options that seek to recognize individuals for who they are. Many of these organizations offer community building opportunities and venues to connect with peers. For Veterans, participating in these spaces might rekindle the feelings of connection and camaraderie that may be missing upon transition from military service.
With over 700 Women Veterans diagnosed with breast cancer every year, VA continues to expand the availability of breast imaging services across the enterprise and enable access to precision oncology services and clinical trials.2
Finally, the COVID-19 pandemic disrupted access to care in ways that will be studied for years to come. Screening mammograms and diagnostic services were delayed, and disparities in care delivery to racial and ethnic minorities were exposed, stoking alarm despite their longstanding existence.22 While the work to remedy those inequities shall remain a global health priority, anyone who missed a screening mammogram or diagnostic exam due to COVID-19 should reschedule those appointments and regain the benefit of early detection.
Working together to create a new standard of care for Women Veterans
The insights gained in this discussion of access to breast cancer screening for Women Veterans offer a constructive path forward for all engaged in the delivery of care for our women who serve. As the population of Women Veterans continues to rise, so should the understanding of their unique health considerations and the creation of innovative ways to serve and support them. GE Healthcare is honored to have convened these thought leaders and believes that this population must remain a priority for all.
This article is supported by GE Healthcare's Public Affairs team and was written by Cassie Ricci, Federal Sector Strategy and Policy Leader for GE Healthcare.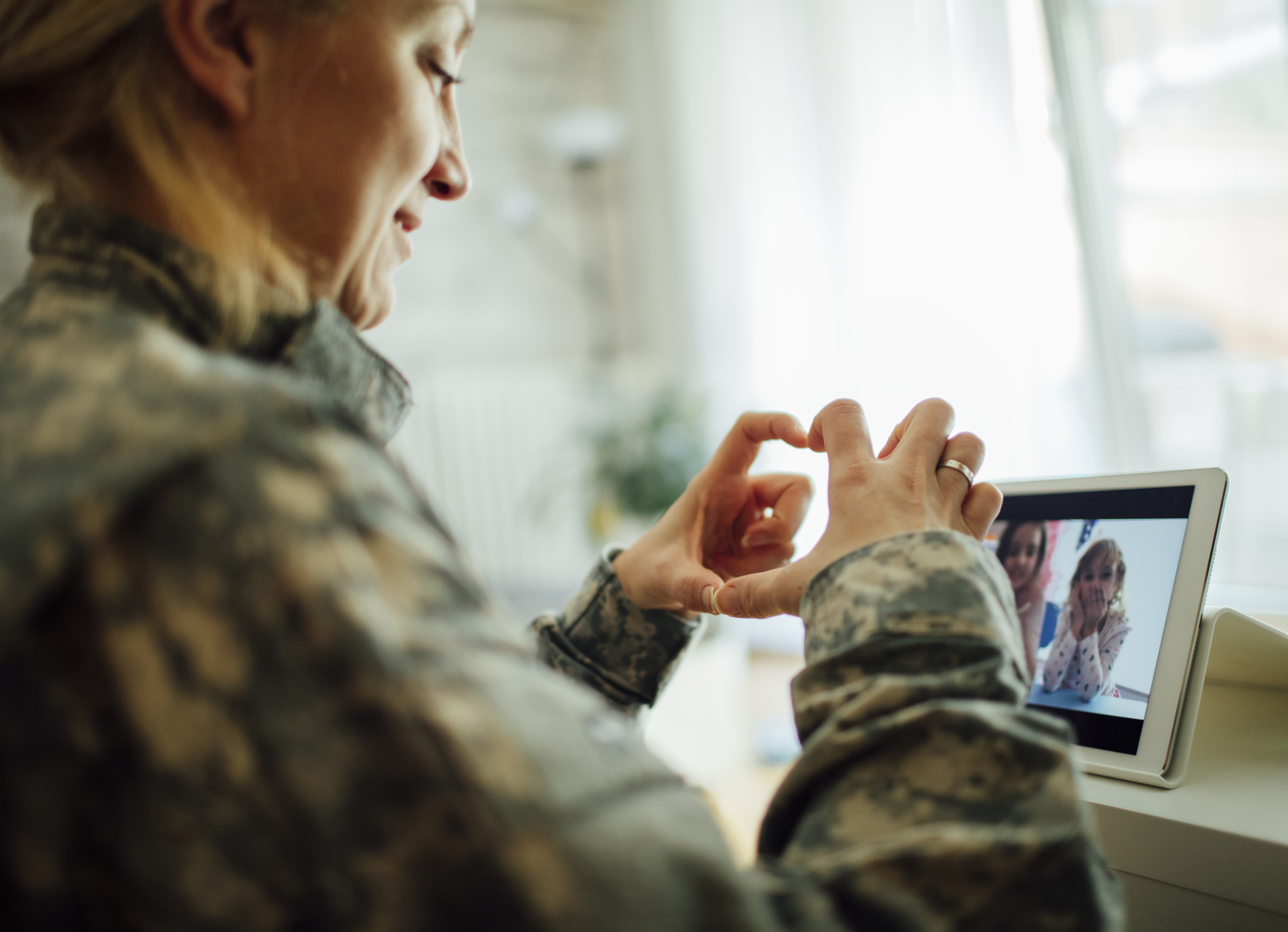 REFERENCES
of%20%249%20million%20annually
text=Washington%2C%20D.C.%20%E2%80%93%20Today%2C%20Congresswoman,life%2Dsaving%20cancer%20care%20for
12 Comparison of patient dose delivered by FDA approved DBT devices as of February 2018 for a breast of average density, based on data presented in [1-2] and data on file. Device comparison includes GE SenoClaire, GE Senographe Pristina 3D in STD mode, Hologic Selenia Dimensions, Siemens Mammomat Inspiration, Fuji Aspire Cristalle [1. Bouwman, R. W. and al., et. 2015, Physics in Medicine & Biology, pp. 7893-7907; 2. NHSBSP Equipment Reports 1306, 1404, 1307, and on Fujifilm AMULET Innovality.]
13 Superior diagnostic accuracy demonstrated in a reader study comparing the ROC AUC of GE screening protocol (V-Preview + 3D CC/MLO with 3D in STD mode) to that of 2D FFDM alone. V-Preview is the 2D synthesized image generated by GE Seno Iris mammography software from GE
14 Pisano et al. NEJM 2005; 353: 1773.
15 Boyd NF et al. NEJM 2007; 356: 227-36.