By combining digital and industrial, software and hardware, minds and machines, we can transform data into actionable insights to improve lives around the world
By: David Hale and Dr. Michael Blum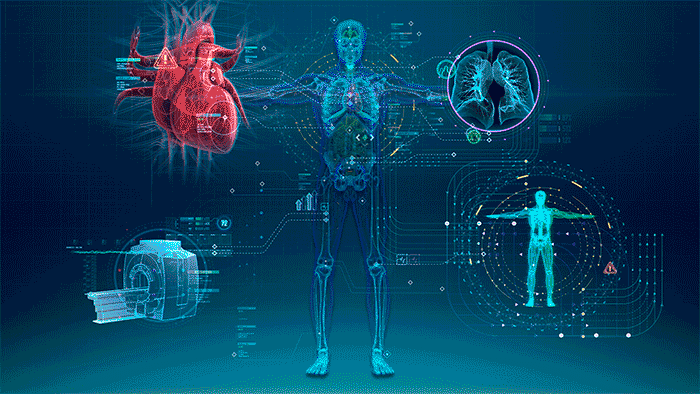 In an age of infinite connections, digital technology has opened our minds to what a networked world could mean for healthcare. For example, if Amazon[i] Prime can email us when we're about to run out of dog food, why can't our doctor's office text us when it's time for a physical, check our calendar, and offer available slots? If Fitbits can automatically upload data into our smartphones, why can't they upload data into our electronic health records, so software can assess the information for warning signs of health problems? And, if Facebook can recognize our friends' faces in seconds, why can't systems identify patients and their medical history nearly as quickly?
Despite life-saving accomplishments, healthcare has also been characterized by fragmented care, inefficient workflows and waste. Despite many advancements, the issues of cost, quality and access remain. So as social media and sharing applications allow us to expand our network, our experiences, and our realm of possibilities with a single click, we see the same transformative potential in digital health.
When data, insights and care can be seamlessly transported from one machine, clinician or hospital to the next, and we transform healthcare from its analog roots into its digital future, the impact on lives around the world will be significant.
That transformation is happening now. Today, many doctors' offices communicate with patients via email and provide nearly instant access to medical records and test results. Computers are learning to review images and assist radiologists in clinical decision-making. And physicians located hundreds or thousands of miles away are examining, diagnosing and treating patients via telemedicine.
While digital tools ranging from machine learning algorithms to remote monitoring and wearable devices may be relatively new to healthcare, they are already contributing to faster, more effective care and decision-making. In the not-too-distant future, we predict that these tools will become as critical to quality healthcare as medical imaging equipment is today.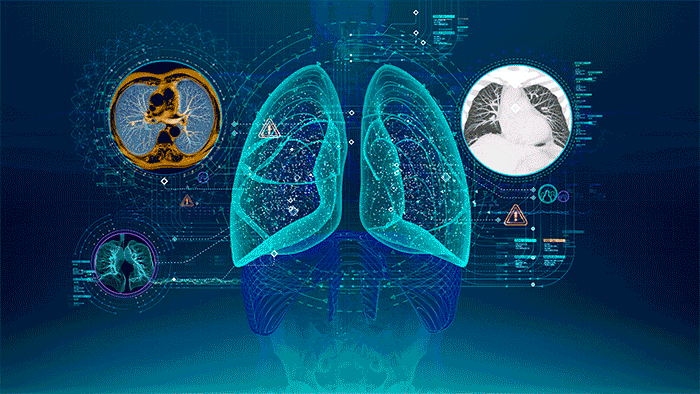 The greatest potential lies in how we leverage the vast amounts of data the healthcare industry is collecting. A 2014 report from consulting company EMC and research firm IDC put the volume of global healthcare data at 153 exabytes in 2013 (an exabyte equals one billion gigabytes; five exabytes is equal to all the words ever spoken by humans). If you stored all that data on tablet computers, the authors noted, the stack would reach nearly 5,500 miles.1,2
The report projected a 48 percent annual growth rate, meaning that figure would reach 2,314 exabytes by 2020, enough to stack those tablets nearly a third of the way to the moon.1
What can we do with all that data?
We put it in the cloud, so clinicians – and patients – can access it from anywhere and collaborate across departments, hospital systems and even countries. Then we use sophisticated algorithms to mine that data for patterns, learn from that data, and put that knowledge to work to meet the Triple Aim[ii]: improved patient experience, improved population health and reduced costs.
What does digital health look like in action?
At the University of California, San Francisco (UCSF), clinicians are working in partnership with GE Healthcare to develop a library of deep learning algorithms to revolutionize the speed at which imaging scans are interpreted and patients receive care.
The collaboration is initially focused on high-volume, high-impact imaging to create algorithms that reliably distinguish between a normal scan and those requiring follow-up or acute intervention. One early example of an algorithm under development screens X-rays for pneumothorax (a collapsed lung), which can be a life-threatening condition. Using the algorithm, the machine can help radiologists and staff more quickly identify the presence of pneumothorax and alert the radiologist to prioritize the read in the worklist queue, potentially leading to better outcomes, reduced costs and improved patient experience.[iii]
Over time, the insights from one algorithm could be leveraged for the development of additional algorithms that tackle more complex issues with fewer images available.
All of this requires a confluence of catalysts that bring digital health from potential to reality. It requires large volumes of well-organized, annotated data to develop algorithms and perform analytics, coupled with state-of-the-art computing to create a data and computational "smart health" machine.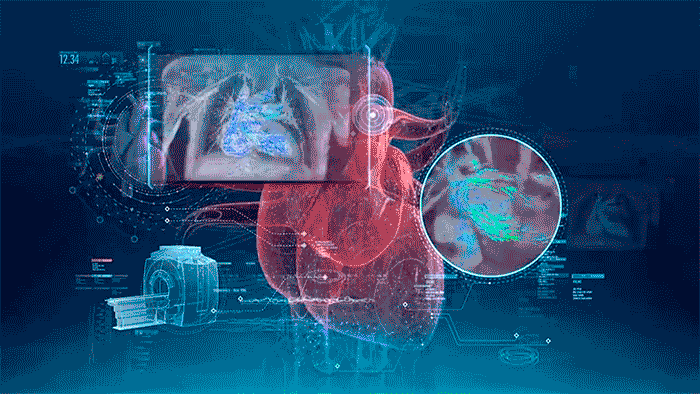 As the industry transforms from volume to value, and from a system dependent upon machines to a system dependent upon how those machines communicate, it is incumbent upon all of us to adopt a networked mentality to drive the future of care. This means opening up our minds and our voices to share best practices, communicate outcomes, facts and metrics. It means demonstrating to those frustrated by the perceived lack of progress that digital health is here. It's making things better. And it will continue to do so if we embrace, adopt and share its power.
David Hale is SVP & GM, Imaging and Care Area Solutions, GE Healthcare Digital and Dr. Michael Blum is Associate Vice Chancellor for Informatics, UC San Francisco, and Director, UCSF Center for Digital Health Innovation.
1.EMC, IDC. The Digital Universe: Driving Data Growth in Healthcare. 2014. http://www.emc.com/analyst-report/digital-universe-healthcare-vertical-report-ar.pdf.
2.How big is a Petabyte, Exabyte, Zettabyte, or a Yottabyte? 2012; http://highscalability.com/blog/2012/9/11/how-big-is-a-petabyte-exabyte-zettabyte-or-a-yottabyte.html. Accessed November 2, 2016.
[i] Amazon is a trademark of Amazon.com, Inc. or its affiliates
[ii] Framework developed by the Institute for Healthcare Improvement that describes an approach to optimizing health system performance
[iii] Technology in development that represents ongoing research and development efforts. These technologies are not products and may never become products. Not for sale. Not cleared or approved by the U.S. FDA or any other global regulator for commercial availability.