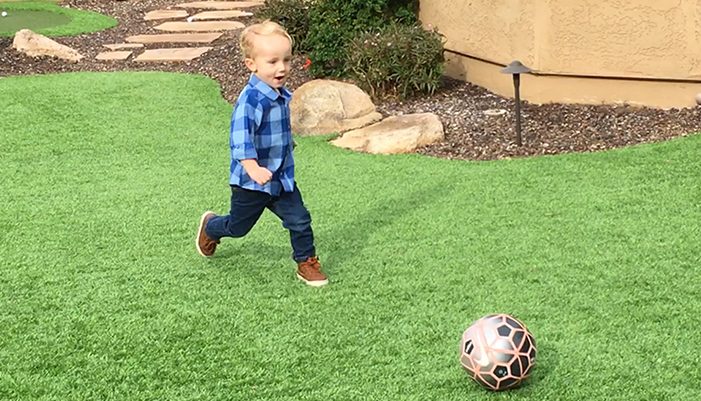 In 2014, Erica and Nate Endicott were expecting their first child. They were experiencing a smooth pregnancy and were excited to 'see' their son as they went in for the 18-week ultrasound. They were impressed with the ultrasound images and scheduled another appointment at 28-weeks – twelve weeks before their due date.
Erica and Nate expected to walk out of the appointment with more images of their son. However, the appointment did not go as smoothly. During the ultrasound exam, something caught the doctor's attention. Using GE's 4D ultrasound, the doctor suspected that their son might have a congenital heart defect. Soon after, they met with top cardiologists at Phoenix Children's Heart Center, who confirmed the diagnosis: aortic stenosis, a type of congenital heart defect. The left side of their son's heart was enlarged and had stopped pumping altogether. As a result, the expectant parents were told their son might not make it full term and even if he did make it, he would likely be born with a more severe defect called hypoplastic left heart syndrome.
"As a new mother, I didn't even know a child could survive with just half a heart," Erica said. "We quickly understood how grave the situation was."
Nearly one in one hundred ten infants is born with a congenital heart defect; in fact, it is the most common birth defect. These conditions affect the heart's structure and/or functionality.
Following the diagnosis, Erica and Nate flew to Boston, where Erica received an in-utero procedure to fix the valve. Using ultrasound technology, the cardiologists managed to reach through Erica's stomach to Kaden's valve with one very large needle. They ballooned the aortic valve to just two and a half millimeters. That was all it needed. Immediately, his heart started pumping again.
The soon-to-be parents were incredibly relieved, and grateful for the extraordinary team of doctors in Phoenix and Boston and the ultrasound technology, which was the primary source of information before and during the procedure.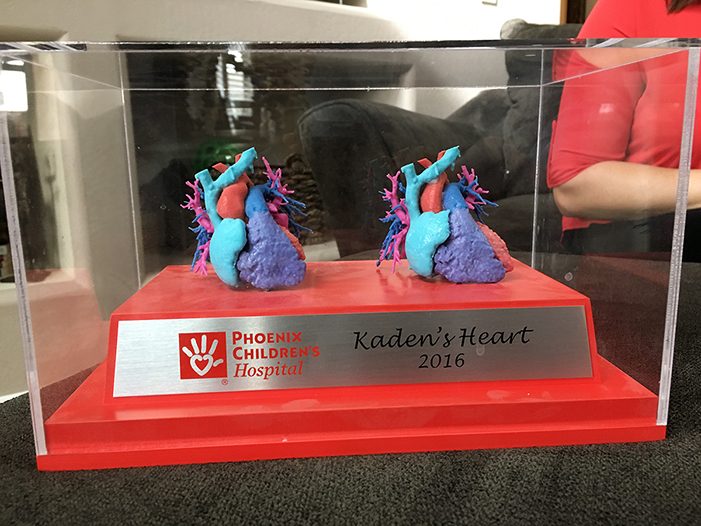 After the procedure, Kaden's doctors used ultrasound technology to create a 3D model of his heart before and after the procedure. "As a parent, it was incredible to get an actual, tangible model of our son's heart. It helped us better understand the defect," Erica said.
Today, Kaden is an active and thriving two-and-a-half-year-old. He is a sports fanatic and always has a ball in his hands. "We truly feel that the combination of the incredible medical team, the ultrasound technology, and early detection saved our son's life," Erica and Nate shared. "Because of all this, our son's heart looks healthy today. It's not perfect, but it's doing better than anyone would have expected."