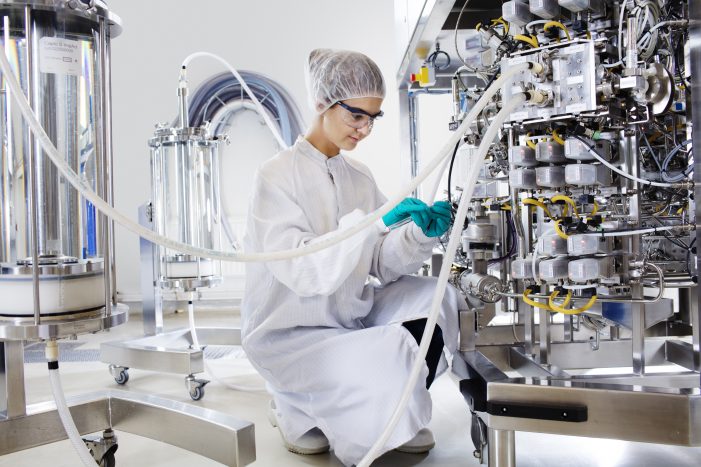 Earlier this autumn, Russian pharmaceutical company R-Pharm opened a new biopharmaceutical production plant in Yaroslav, one of the main pharmaceutical clusters in Russia located 250 kilometers (160 miles) northeast of Moscow. The new factory will support production of biologics and biosimilars focused on treating autoimmune diseases and cancer, and provide increased access to these critical therapies for patients in the region.
Biopharmaceuticals, also called biologics, are the world's fastest-growing class of medicines - of the top ten therapeutics on the market today, seven are biopharmaceuticals, and these drugs are about to become even more commonplace.
Biopharmaceuticals are produced in complex manufacturing facilities that take years to build, and they are often prohibitively expensive for large patient populations around the world. Cost is a key reason why most of the biopharma production is based in North America and Europe. This has not gone unnoticed, and many countries, including Russia are having issues with access to affordable biologics and are creating national programs to accelerate the local production of biopharmaceuticals.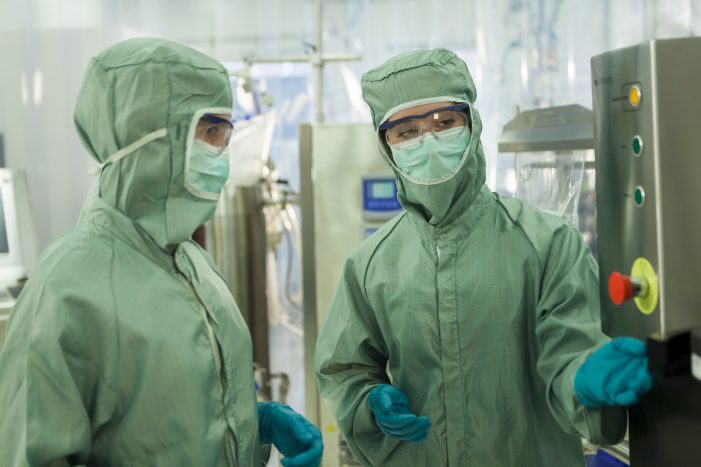 "Since Russia started implementing its federal Pharma-2020 program aimed at reaching 50% of value share of locally manufactured drugs on the Russian market by 2020, many foreign biopharmaceutical companies have made the decision to manufacture within Russia, and thus, the share of pharmaceuticals made locally has gone from 4% in 2009 to 35% in 2015", told Olga Kolotilova, Head of Department of Development of Pharmaceutical and Medical Industry for Ministry for Industry and Trade, Russian Federation at the R-Pharm's opening event.
Vasily Ignatiev, CEO, R-Pharm Russia, also sees that the state initiatives have given a strong impulse to establishing new manufacturing facilities in the country - now the companies are moving from dosage form production to biopharmaceuticals. "The biopharmaceutical sector is still fairly new in Russia, but we see it developing in a dynamic way. Surely there are some challenges, mostly linked to finding and training the staff capable to handle the high-technology manufacturing processes, but generally speaking our company as well as other players in the market manage to deal with it through proper and timely planning and implementation of recruitment and training."
According to Ignatiev, local production is necessary to minimize the dependence on imports and to bring biopharma manufacturing closer to the end-consumers. It will limit the impact of currency fluctuations on pricing, and make the supply pharmaceuticals more reliable and unintermittent.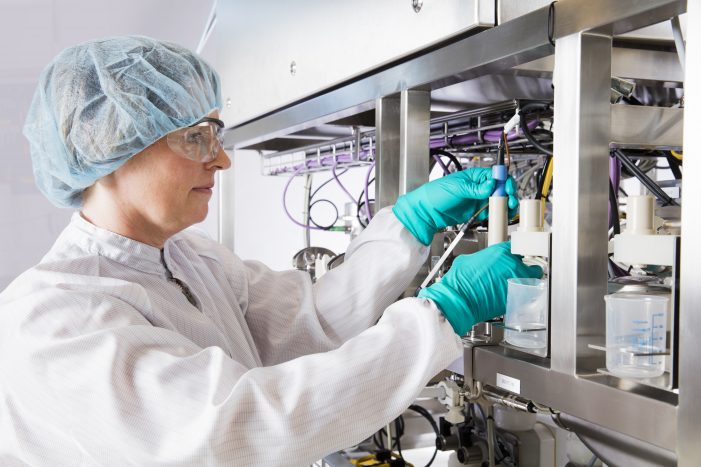 This is particularly important in Russia due to the ageing population and increasing disease burden: by 2025, almost a quarter of the Russian population will be aged 60 years or older. This and the development of national programs are expected to contribute to the significant biopharmaceuticals market growth in Russia significantly.
"Several biopharma-oriented manufacturing sites in Russia have already been commissioned and are actively producing. I believe that the Russian biopharmaceutical manufacturing will therefore quickly match or even exceed the highest international standards in terms of technologies employed, productivity and range of substances in the coming few years", Ignatiev continues.
R-Pharm selected GE Healthcare's FlexFactory biomanufacturing platform for its facility to address the common biopharmaceutical industry challenge: the need to reduce biologic time-to-market and increase production flexibility, all while remaining in compliance with global regulations and quality standards. FlexFactory is comprised of single-use technologies and associated process hardware as well as an integrated automation platform and support components for start-to-finish manufacturing of biopharmaceuticals.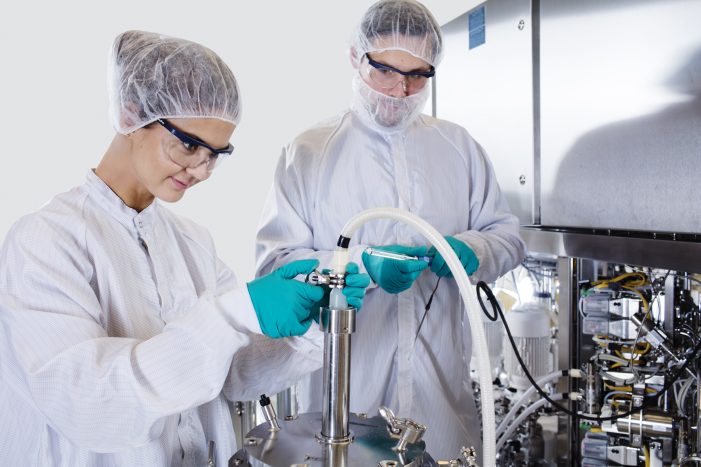 "The FlexFactory platform represents technology that utilizes single-use systems that are disposed after a manufacturing run. This solution makes the changes of required tools between the runs much faster and easier and ensures high stability and quality standards, since it eliminates the need for long shutdowns and costly and complicated cleaning procedures techniques when switching production from one batch to another", Ignatiev says.
"Besides the improved and more reliable access to biopharmaceuticals for internal consumption, it is important to accelerate and support local production, because the global pharmaceutical and biopharmaceutical market is much larger than the Russian one, so the sophisticated modern manufacturing built in Russia will increase the pharmaceutical products export potential. R-Pharm and some other Russian companies are already taking this route. Therefore, the localized production that meets all international technological and quality standards will inevitably become another source for exports from Russia", Ignatiev concludes.