Overcome daily challenges with GE Healthcare solutions—tailored to help you deliver your vision of high-quality patient care and productivity in the ICU.
ICU - When every second counts
Elevating Efficient Workflows
Personalized and connected ICU ecosystem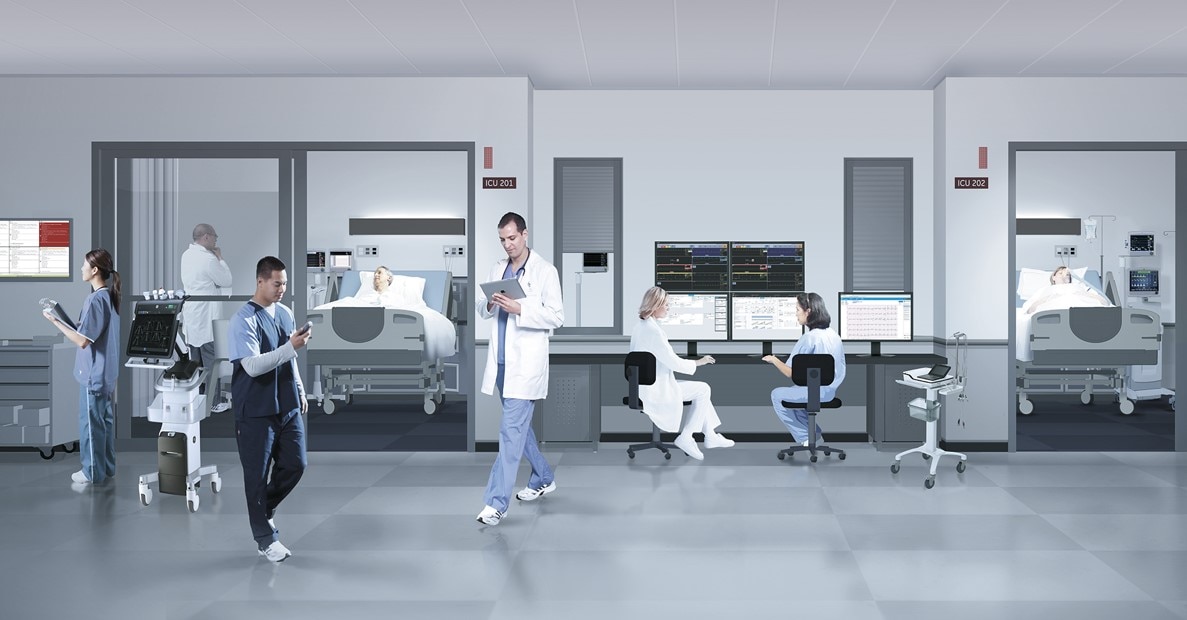 ge healthcare icu solutions
Adverse events during intrahospital transport of critically ill patients: Incidence and risk factors Crit Care Res Pract. 2017: 6847124. Published online 2017 Sep 14. doi: 10.1155/2017/6847124 https://www.ncbi.nlm.nih.gov/pmc/articles/PMC5618745/

ICU Outcomes, UCSF Philip R. Lee Institute for Health Policy Studies, Site access Nov 16.2020.

GE Healthcare, Summary of results from observation study comparing usability of patient intra-hospital transport monitor CARESCAPE™ ONE vs comparator device of same class. JB58083XX(1) 5/18.

GE Healthcare, Optimizing Gas Exchange through Monitoring Functional Residual Capacity for a Ventilated Trauma Patient, Wade Veneman, RRT and Wil Caliwag, B. S., RRT, CPFT Community Regional Medical Center, Fresno, CA. December 2015 JB36738XX.

Based on a GE internal study with Venue GO DOC2254811.