Venue™
Simple. Fast. Precise.
Fast Assessment For Tough Decisions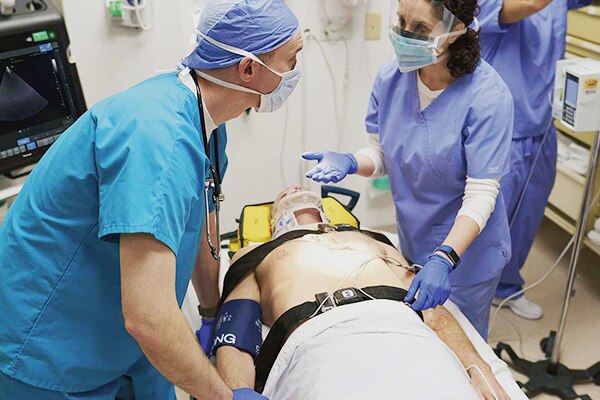 Watch Video
Venue Shock Toolkit Demo
Venue includes automated tools that enable you to get the information you need to make fast decisions when triaging patients.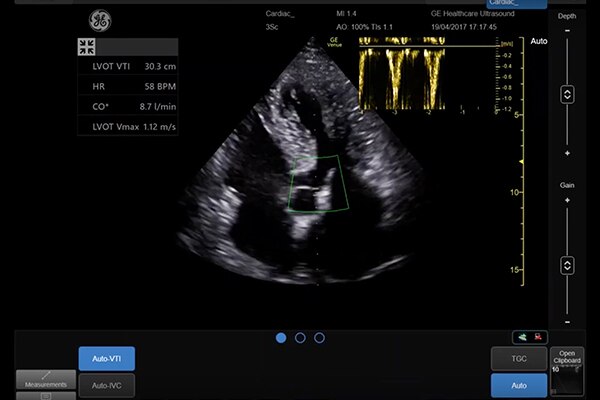 Watch Video
Venue Auto VTI
Key question:
Is the heart pumping enough blood to the end organs?
Venue Automation:
If you can find a 5-chamber view, Venue can calculate cardiac output & VTI.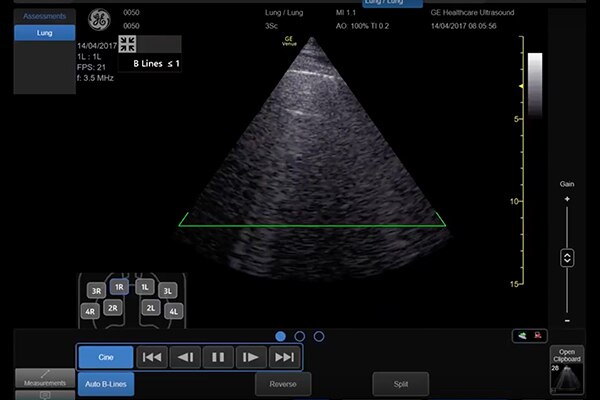 Watch Video
Venue Auto B-Lines
Key question:
Is there fluid in the lungs where it doesn't belong?
Venue Automation:
If you can find an adequate view of the pleura, Venue can count B-lines.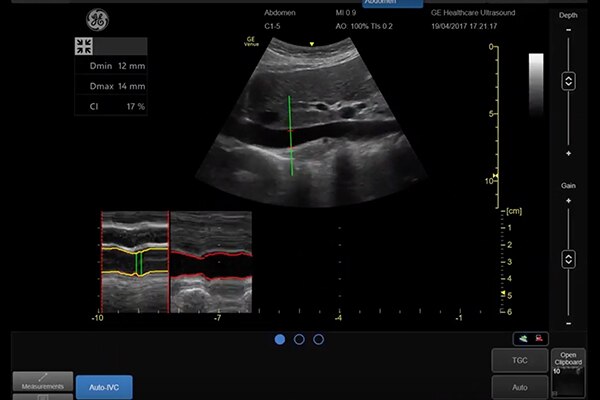 Watch Video
Venue Auto IVC
Key question:
Is there enough fluid in the system for the heart to pump to the end organs?
Venue Automation:
If you can find the IVC, Venue can display the diameter over time and calculate the collapsibility index.
Venue and the EM & CC caregiver community
Making Venue Tough

We started with the assumption that Venue would take a BEATING So we tested it until it broke, redesigned, and tested again.

Making Venue Tough

And then we back it with a multi-year warranty*

Download the durability whitepaper

*Availability may vary by country. Check with your local GE Representative to confirm your local service offering.

Security

Venue is the most SECURE ultrasound system we've ever made.
But our work is never done.

GE Healthcare's threat monitoring team is constantly vigilant.

We will deploy security upgrades as new threats are identified.

Designed for Self Service

WHEN THE SYSTEM NEEDS CPR?
We hope it never happens, but if it does, you get to choose how you want to run the resuscitation

We built Venue to be serviced by people with basic mechanical skills.

Most operations require no tools.

Some require a screwdriver.

You choose

Self-Serve. We ship parts to you overnight OR have GE technicians do the work for you.
Focusing on the Critical Patient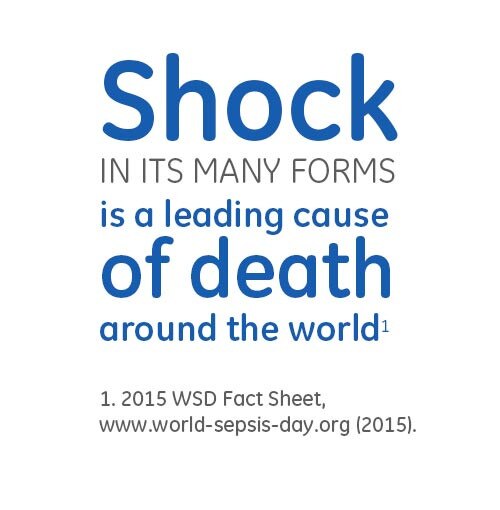 The Critical Caregiver
Economic & clinical challenges.
Ideal is difficult to achieve in front-line practice.
GE is working to close the gap between possible and practical.
Simplified Ultrasound
Ultrasound is useful in managing the critical patient, but it can be complex.
Venue simplifies complicated steps.