Heart conditions and diseases have become an increasingly prevalent health concern worldwide, affecting millions of individuals and placing a significant burden on healthcare systems, including atrial fibrillation (AFib).
Within the broad spectrum of heart diseases, AFib is a substantial concern, affecting millions of people globally. In fact, projections indicate that the prevalence of AFib could reach 15.9 million people in the United States by 2050 and 17.9 million in Europe by 2060.[1] Despite its prevalence, AFib is often not diagnosed and treated appropriately due to its commonalities and risk factors shared with other diseases and cardiac conditions.
However, this common and often chronic cardiac condition requires timely and accurate diagnosis, comprehensive management—as well as appropriate treatment—to prevent serious complications such as stroke, heart failure, and even death.
Navigating the challenging landscape of chronic AFib
While AFib is a common cardiac arrhythmia, it can be asymptomatic in some patients, making it difficult to diagnose. According to the American Heart Association, AFib, or chronic arterial fibrillation, is often undiagnosed or underdiagnosed, with up to 30 percent of cases missed in routine clinical practice.[2]
Even when patients are diagnosed correctly, studies have shown that many are not properly managed—or given the appropriate treatment or follow-up care.[3] Furthermore, many patients with AFib are not managed by specialists such as cardiologists or electrophysiologists, who are best equipped to diagnose and manage this condition.[4] But the complexity of AFib often requires a multidisciplinary approach using guideline-recommended therapies coupled with the active involvement of both patients and clinicians.
For clinicians, managing patients with AFib is a complex challenge. AFib is associated with multiple comorbidities, including hypertension, coronary artery disease, heart failure, diabetes, and chronic kidney disease. These comorbidities further complicate the management of AFib patients, making it essential to adopt an individualized approach to each case.
Evolving AFib treatment approaches for clinicians and patients
To help support improved diagnosis and treatment of AFib and provide a comprehensive story of the heart, GE HealthCare is developing new technologies and solutions to optimize personalized care for AFib patients while improving workstreams for clinicians. By leveraging the latest technology and data analytics.
"GE HealthCare is working to build solutions across the entire continuum of cardiology care, from the first sign of symptoms through diagnosis and treatment, to simplify clinicians' data burdens through patient-centric, insightful clinical decision support tools and consolidated data resources," said Eigil Samset, PhD, General Manager, GE HealthCare Cardiology Solutions. "We've designed a unique software solution to empower the cardiac care team caring for AFib patients, allowing clinicians more time for compassionate care."
With the rising prevalence of cardiac disease and the development of new therapies, there has been a paradigm shift in the treatment approach for managing AFib in patients—from concentrating solely on preventing the recurrence of AFib to reducing adverse cardiovascular outcomes using rhythm control.[5] The widespread development and availability of remote monitoring devices have made this approach more feasible. Experts indicate a 38 percent growth in the development of rhythm management devices between 2020 and 2027.[6] The additional patient data needs to be continuously monitored by clinicians providing care for AFib patients.
Clinicians have multiple data sources to review as they manage each patient and determine the most appropriate care path. These data sources include standard therapies driven by the industry's AFib care guidelines, such as anticoagulation to avoid stroke, rate and rhythm management for better symptom control, and imaging for cardiovascular conditions often experienced by AFib patients.
Optimizing solutions for clinical AFib management
Managing ongoing treatment and follow-up of AFib patients is a complex task. Clinicians must review various types of testing, medications, procedures, and hospitalizations—but this data comes from multiple sources, which are often not integrated. However, this data and history evaluation is crucial to fully comprehend each patient's current state, to keep track of their AFib care journey and to make informed decisions moving forward.
Based on published estimates, up to 15-30 percent of a clinician's time has traditionally been spent on tasks like gathering this data, which can be up to two hours per day.[7] GE HealthCare's new CardioVisio for Atrial Fibrillation could reduce this administrative time for clinicians, allowing them to spend valuable time providing compassionate patient care instead.
Industry solutions are driving progress and efficiency for clinicians while shaping the future of cardiology care for AFib patients. CardioVisio for Afib provides a patient-centric care pathway optimization solution that also could save valuable time for clinicians. As a fully-integrated solution for review and clinical decision making, it provides a single-screen patient dashboard with a relational view of a patient's events, treatments, and medications. Additionally, it offers a visual timeline for clinicians with actionable patient-centric insights supported by clinically validated guidelines to inform how the patient is progressing. This tool can also automatically calculate risk scores from the EMR data, which is clearly visible to the clinician and can be trended over time.
Clinicians who typically spend hours aggregating data to evaluate a patient's progress or ongoing treatment can now easily see aggregated and integrated data from patient electronic medical records, recent lab results, new hospitalizations, and radiology results.
Envisioning a brighter future for AFib patients
AFib continues to be a serious condition that requires timely diagnosis and appropriate treatment to prevent adverse outcomes. The highly individualized nature of treatment required for each patient with AFib is also a significant challenge. Unlike other diseases, there is no one-size-fits-all approach to treating AFib—clinicians must carefully evaluate each patient and develop an individualized treatment plan that considers all relevant factors.
Industry partners such as GE HealthCare are dedicated to building solutions to reduce the complexity of supporting AFib patients by bringing all relevant data to one place to facilitate clinical decision support, empower heart care teams, and ultimately improve patients' lives.
RELATED CONTENT
Learn more about GE HealthCare's cardiology solutions.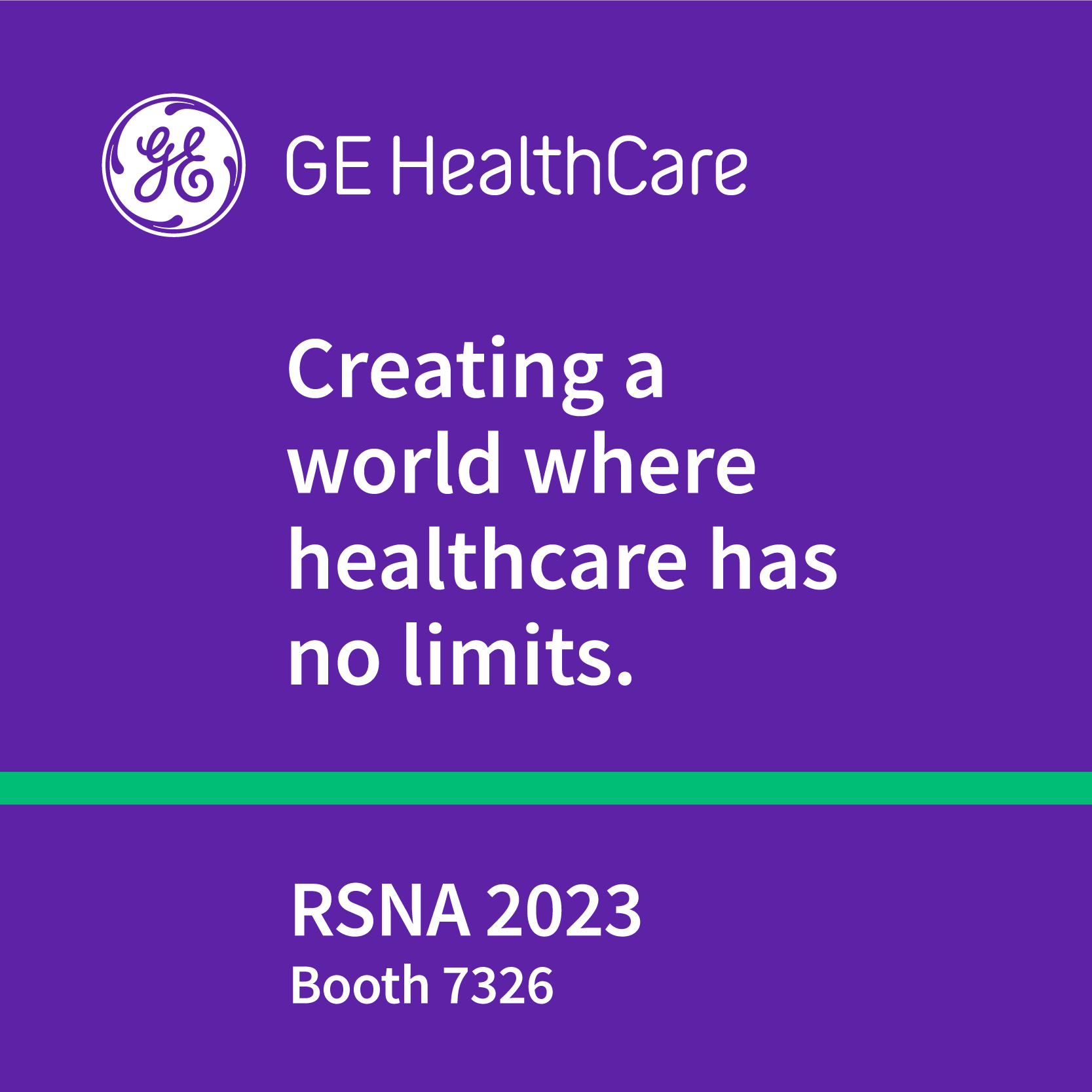 DISCLAIMER
Not all products or features are available in all geographies. Check with your local GE HealthCare representative for availability in your country.
REFERENCES
---
[1] Vinter N, Huang Q, Fenger-Grøn M, Frost L, Benjamin EJ, Trinquart L. Trends in excess mortality associated with atrial fibrillation over 45 years (Framingham Heart Study): community based cohort study. BMJ. 2020 Aug 11;370:m2724. doi: 10.1136/bmj.m2724. PMID: 32784208; PMCID: PMC7418071.
[2] January CT, et al. 2019 AHA/ACC/HRS Focused Update of the 2014 AHA/ACC/HRS Guideline for the Management of Patients With Atrial Fibrillation. Circulation. 2019; 140: e125–e151. https://www.ahajournals.org/doi/full/10.1161/CIR.0000000000000665
[3] https://www.ahajournals.org/doi/10.1161/JAHA.119.012656
https://doi.org/10.1016/j.hrthm.2020.04.033
[4] Pokorney SD, et al. Atrial fibrillation management: a team-based approach. J Am Coll Cardiol. 2018; 71: 1699–1711.
[5] https://www.jacc.org/doi/10.1016/j.jacc.2022.03.337
[6] Frost and Sullivan Global Cardiac Rhythm Management Devices, 2022. https://member.frost.com/login?reportID=PDEE-01-00-00-00
[7] Health Affairs. The Role Of Administrative Waste In Excess US Health Spending. https://www.healthaffairs.org/do/10.1377/hpb20220909.830296/