Medical Affairs
GE Healthcare's Medical Affairs Information for Life Sciences
---
REVISION UPDATED:
Investigator Sponsored Trials Committee (ISTC)
The ISTC reviews submissions of proposals by independent investigators requesting funding for research protocols using GE Healthcare's products for research purposes.
Types of proposals reviewed:
Human Studies
FDA-approved drug product uses
Unapproved drug product indications
ISTC Contact Information:
Phone: 800-654-0118 option 4
Email: professionalservices.medical@ge.com
Form: Please complete the Medical Information Request Form on this page
Educational Grants
Application for Grants for Healthcare Professional Meetings and Medical Education Conferences
Approval of requests for grants is not connected to or conditioned upon prescribing, purchasing, or recommending any GE Healthcare product by anyone, and is subject to GE Healthcare's Terms and Conditions. Please be advised that only the GE Healthcare Educational Grants Committee can approve a grant request and make a commitment to provide funding. Any communication from any person other than an approved representative of the Educational Grants Committee regarding a commitment of funds is not valid. GE Healthcare will process grant requests in the order in which completed applications are received. To ensure prompt processing of your request, please make sure that all questions on the application are answered completely and all supporting materials provided. We generally begin processing grant requests within six weeks of receiving a completed grant application and all required supplementary materials. After submitting your application, you will receive a written acknowledgment from the GE Healthcare Grant Administrator.
GE Healthcare Life Sciences will consider support of programs that are educational, independent, and are aligned with our scope of practice as it relates to our products (ie, contrast media, radiopharmaceuticals and contrast-enhanced ultrasound) and the related disease processes for which they are used.
All requests for educational grants must be received by the first of the month to be included on the agenda for the next meeting of the GE Healthcare Educational Grant Committee
Please submit your Educational Grant Requests at least 90 days prior to the event date to allow sufficient time to review and respond to your request
All Educational Grant Requests for the following calendar year will be reviewed beginning September 1 of the previous year. Please submit your requests accordingly
Applying for a GE Healthcare Educational Grant is a two-step process. Following acceptance to the Terms and Conditions, you will be directed to answer questions to confirm eligibility for GE Healthcare - Life Sciences Educational Grant.
GE Healthcare - Life Sciences is now accepting applications for educational programs related to our scope of practice.
All applications submitted by the first of the month are reviewed at that month's Educational Grant Committee meeting.
GE Healthcare - Life Sciences' review process requires applications to be submitted no later than 90 days prior to the educational event. The online application system is set to reject any application submitted less than 90 days prior to the event.
Incomplete applications will delay review and payment. Be certain that all requested sections are complete and that all required documents are attached. Delays could potentially push the review to the following month's meeting and disqualify the application due to the timeframe requirement.
Request for Grant Applications
The mission of GE Healthcare Life Sciences Educational Grants is to partner with the global healthcare community to help improve patient outcomes in areas of mutual interest through support of independent educational programs with measurable learning and change strategies. "Independent" means that the programs funded by GE Healthcare Life Sciences are the full responsibility of the recipient program provider organization. GE Healthcare Life Sciences has no influence over any aspect of the educational programs and only asks for reports about the results and the impact of the programs to share them internally.
Through this RGA we encourage organizations to submit grant requests that, if funded, will support independent education in a specific disease state, therapeutic area, or broader area of educational need.
When a RGA is issued, it is posted on here and will also be sent via e-mail to all registered third party medical education providers in our grants system. Some RGAs may also be posted on the websites of other relevant organizations.
The intent of this RGA is to support educational programs that seek to specifically educate non-specialists health care providers and echo sonographers. As these front-line providers often see patients with cardiac or liver disease, their educational needs are significant. Efforts that focus on helping them to recognize, image and assess these diseases are critical. Secondarily, these same healthcare providers and echo sonographers have limited knowledge regarding the use of ultrasound contrast media in the imaging of these respective body areas.
Our preference will be programs that can focus on the utility of microbubble contrast media, including a balanced consideration of the benefit-risk of its use and its potential utility in aiding clinical decision making. We would also be interested in educational programs that can discuss the benefits and drawbacks of the use of microbubble contrast media in the radiology and cardiology suites. Special consideration will be given to programs that incorporate case-based education.
Proposals should consider the feasibility of content that is broad enough to be relevant to a wide range of non-specialists and echo sonographers.
If you have any questions, please contact us at EdGrants@ge.com
GE HEALTHCARE EDUCATIONAL GRANTS
To accept the Terms and Conditions, please click: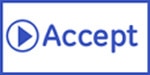 Pharmacovigilance
What is an adverse event?
An adverse event is any untoward medical occurrence (resulting in identifiable symptoms or signs) associated with use of a drug product.
Upon learning of an adverse event, contact the Pharmacovigilance-Safety group immediately at 800 654 0118 (option 2, option 1) or
Adverse events can also be reported directly to the FDA at 800 FDA 1088 (or www.fda.gob/medwatch) should the reporter not wish to contact GE Healthcare.
Product Complaints
What is a product complaint?
A product complaint is any written, oral, or electronic expression or communication of dissatisfaction or alleged deficiencies related to the identity, durability, reliability, quality, strength, purity, safety, effectiveness, or performance of a device or product after it is released for distribution.
Who can report an adverse event or product complaint?
Physicians
Other healthcare professionals
Patients and/or their representatives (including legal counsel)
Sales specialists
Customer services personnel
GE Healthcare employees
Customers
You: Upon learning of an adverse event, contact Pharmacovigilance immediately at 800 654 0118 (option 2, option 1) or
Adverse events can also be reported directly to the FDA at 800 FDA 1088 (or www.fda.gov/medwatch) should the reporter not wish to contact GE Healthcare.
FieldBased Medical Directors
GE Healthcare Medical Directors are field-based, doctoral-level scientists and researchers.
We collaborate with key experts in the field, providing expertise and resources in support of quality patient care, while obtaining the medical data needed to support GE Healthcare products. We support our customers by:
Providing in-depth medical expertise
Providing peer-to-peer interactions
Providing unbiased medical data and information pursuant to requests from healthcare professionals
Obtaining feedback and insights from clinicians to share with GE Healthcare
Advocating for key customer needs at HQ
Supporting research and educational grant opportunities with customers, as appropriate