As demands on healthcare providers increase, radiology departments are continually called upon to increase efficiency and reduce costs, without compromising the quality of service. Maximizing technological advances is a necessity, not an option. Software subscriptions are allowing more healthcare entities to take advantage of groundbreaking innovations in medical imaging.
What is a software subscription?
SaaS (software-as-a-service) is an offshoot of the larger platform, cloud computing – utilizing remote, internet-hosted servers for processing, storage, and management of data rather than maintaining equipment and expertise in-house for that purpose. SaaS resides in the cloud, with software delivered to the end-user on demand.
With the SaaS model, a vendor grants an organization access to its software services. Generally, the client does not obtain a license to the software; rather pays for use of it through the subscription.
Through cloud computing, radiology departments find the affordable flexibility they need to maintain a competitive practice.1 In addition, the SaaS model provides portability – images can be viewed on any device connected to the internet (within proper privacy controls, of course).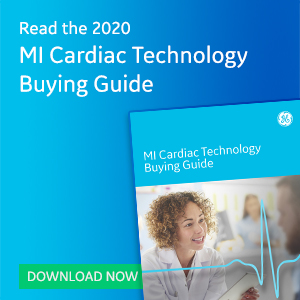 What is a perpetual software license?
An organization hosts perpetually licensed software on its own servers or through its own third-party providers. That can dramatically increase equipment and IT staffing requirements. Software licensed on a perpetual basis may also require a higher level of integration to operate within the organization's legacy systems, and extra customization to meet their needs.
However, this type of software license gives the organization the right to use the program indefinitely. The holder of the license pays a one-time fee for continual access to a specific version of the program for a defined number of users on the system.
What are the major differences between subscriptions and perpetual licenses?
The purchase of perpetually licensed software is capital expenditure – an investment in the future of the business. This type of expense constitutes a major purchase, requiring specific, advanced budgeting. Capital expenditures are made with the expectation of usefulness far beyond the year of acquisition. As an asset, the software is then depreciated over its lifespan, gradually reducing its stated value.
The vendor may provide training, or technical support for a relatively short period of time – perhaps one to three years. Software updates could be bundled into this period (rarely are they included in perpetuity). At the conclusion of the initial support period, the client may continue to use the software as-is, with upgrades or replacements3 the responsibility of the purchaser. Alternatively, the purchaser may choose to pay a fee to re-subscribe for upgrades and technical support. Though perpetually licensed products often come with a limited warranty, capabilities of the software vary, depending on where and when perpetual licenses are obtained.
In contrast, subscriptions3 are usually considered operating expenses, along with day-to-day costs such as rent and payroll. This accounting concept is much easier for most administrators to understand.
Typically, subscription software payments are made on a recurring basis. Spreading the cost in this manner results in lower initial expense to get up and running as compared to the higher up-front cost of a perpetual license. In most cases, upgrades are included as part of the subscription fee. As a vendor updates its software, it releases those updates to SaaS customers almost instantly.
Key selling points of a subscription service include lower startup cost, as well as ongoing support, and a proven, scalable solution.
Are there computational advantages of SaaS?
In the use of functional MRIs (magnetic resonance imaging), SaaS provides computational advantages, as relates to parallelization2. Parallel imaging, a method of accelerating the acquisition of data, has cleared the way for a variety of new MRI applications.
Flexible allocation of information is an important gain for the field of imaging, related to SaaS.2 For instance, if multivoxel pattern analysis provides neurofeedback, multiple classifiers can be taught and tested on different areas of the brain using SaaS. In this case, the classifier that performs the best is then used to provide high-fidelity feedback, according to the study.2
How does SaaS add value for the organization?
Organizations that choose subscription licenses may see the following benefits:
Require less staff training
Save on capital costs
Devote less time to the installation of upgrades
See improvement in consistency
Experience increased patient and staff satisfaction
Reduce re-scans, repeats, errors, and reschedules
Does SaaS help radiology employees?
SaaS flexibility allows administrators of radiology departments to upscale and downscale operations smoothly from a software requirements perspective. They are also freed from the time required to manage software updates and replacements.4
The primary role of the radiologists is the interpretation of images and communicating results with patients and other healthcare providers. SaaS allows the radiology team to focus on those key points, with reduced software concerns.1 With improved efficiency, technologists may work shorter hours with less unwanted overtime.
Can SaaS make a difference?
SaaS can have a transformative effect on an imaging department, helping to revolutionize the way radiology data is stored, accessed, and processed.1
References:
   Cloud Computing for Radiologists. Indian Journal of Radiology and Imaging. https://www.ncbi.nlm.nih.gov/pmc/articles/PMC3624735/ Last accessed May 3, 2019.
   Computational Approaches to fMRI Analysis. Nature Neuroscience. https://www.ncbi.nlm.nih.gov/pmc/articles/PMC5457304/ Last accessed May 3, 2019.
  2.0 RSNA 2018 Smart Subscription. GE Healthcare. 2018. https://www.genewsroom.com/press-releases/ge-healthcare-unveils-new-applications-and-smart-devices-built-%E2%80%9Cedison%E2%80%9D-%E2%80%93-next Last accessed May 3, 2018.
  Digital Products 2019 Marketing Plan. GE Healthcare. Last accessed May 3, 2019.