Imaging insights allows you to make informed decisions to help improve outcomes.
Operational efficiencies that drive productivity and decision making

Help optimize exam duration and procedure scheduling to help increase throughput and reduce backlog

Help identify variations in practices and staff performance for training opportunities

Clinical excellence to drive compliance guidelines

Identify variations to standardize and help optimize protocols for consistency of care

Help enable practice-level dose management practices to meet regulatory/compliance guidelines by identifying variations of dose levels

Improve financial growth by attracting more patients and referrals

Identify opportunities to improve referral management and examination mix

Benchmark trends by hour/day/week for asset mix optimization opportunities and capital planning

Monitor the quality of service delivered to the patient and the provider
Product benefits
Imaging Insights: Data intelligence around improved visibility. Actionable insights. Better outcomes.
Support
We're committed to customer success
Monthly or quarterly touchpoints
Help define the vision and governance, build an action plan, and monitor success

Analytics expert
Assists with identifying insights and improvement opportunities

Resource coordination
Clinical education specialists, technical support, and other resources can be engaged as needed to help the decision-making process and ensure success
Demonstrated patient backlog reduction, while relieving staff stress, and maintaining the clinical consistency.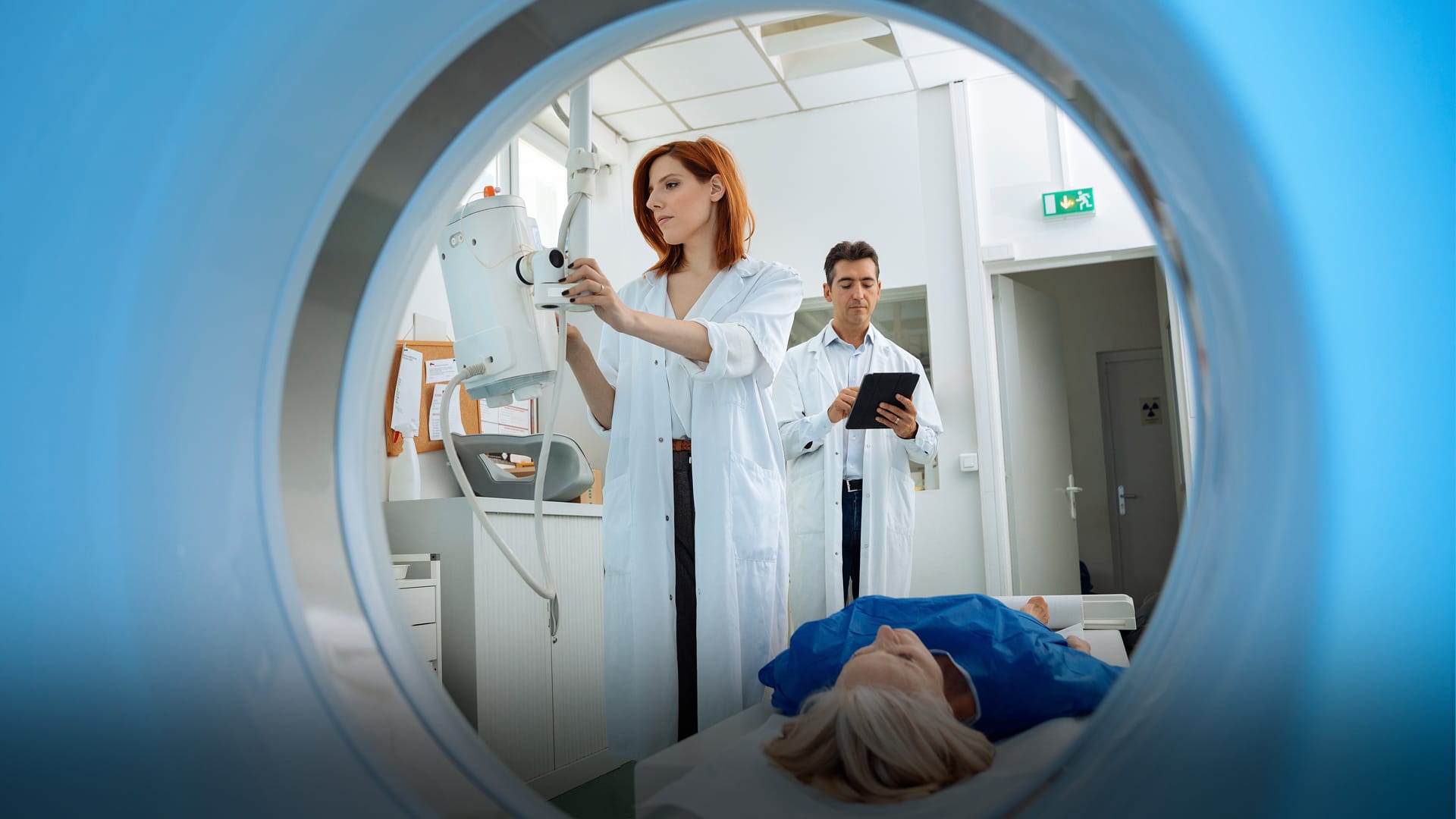 Radiomed MR performance improvement after Imaging Insights**
Customer testimonials
"Imaging Insights allows me to spend time using real data to make decisions, instead of spending my time obtaining and analyzing potentially unreliable data on my own." – Ashley Clary, MHA, FACHE

Ashley Clary, MHA, FACHE
Assistant Vice President of the Radiology Service Line
Oschner Health System

Dr. Christopher Ahlers
Radiologist and Managing Partner
Radio Med
* Commercially available for MR and CT.
** Radiomed customer testimonial, https://www.youtube.com/watch?v=QGOsiBbRaUE
*** For certain examination types.
**** Estimate based on one customer. GE Healthcare cannot guarantee the same outcome for all customers.