To learn more about cleaning GE Healthcare ultrasound products, visit these resources:
Versana Active: Helping manage patients with respiratory conditions
Spectrum of transducers for lung evaluation needs:
Clinical Image Examples
L6-12-RS Pleural with B-line

9L-RS Pleural with B-line

Apical 4CH with color Tricuspid

Continuous Wave Doppler Tricuspid
A partner you can trust

A complete solution

An opportunity for growth
B-Flow -Carotid

Scan Coach

Renal – Color Doppler

Fetal Profile

Thyroid – Color Flow

Carotid – color flow

MSK – Knee/Patella

Upper Extremity Vascular

Automated Intima Media Thickness measurement (Auto-IMT)

Thyroid Productivity Package
Versana Active at a glance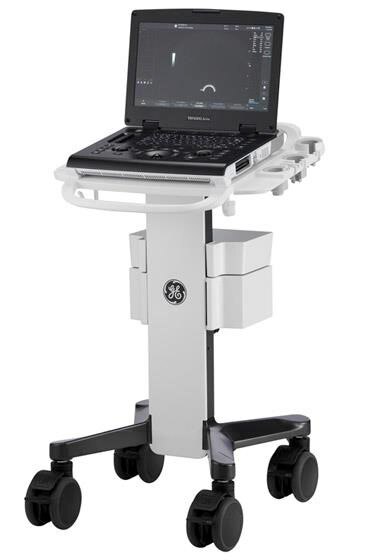 Products mentioned in the material may be subject to government regulation and may not be available in all countries. Shipment and the effective sale in certain countries can only occur if the product is approved. Final product configuration and features may differ from the ones represented in the photo/video and may not be available in every region. Check with your local GE representative for details.
© 2019 General Electric Company – All rights reserved. GE Healthcare reserves the right to make changes in specifications and features shown herein, or discontinue the product described at any time without notice or obligation. Contact your GE Healthcare representative for the most current information. GE, GE Monogram, Versana Active, InSite, CrossXBeam and B-Flow are trademarks of General Electric Company. GE Healthcare, a division of General Electric Company. GE Medical Systems, Inc., doing business as GE Healthcare.