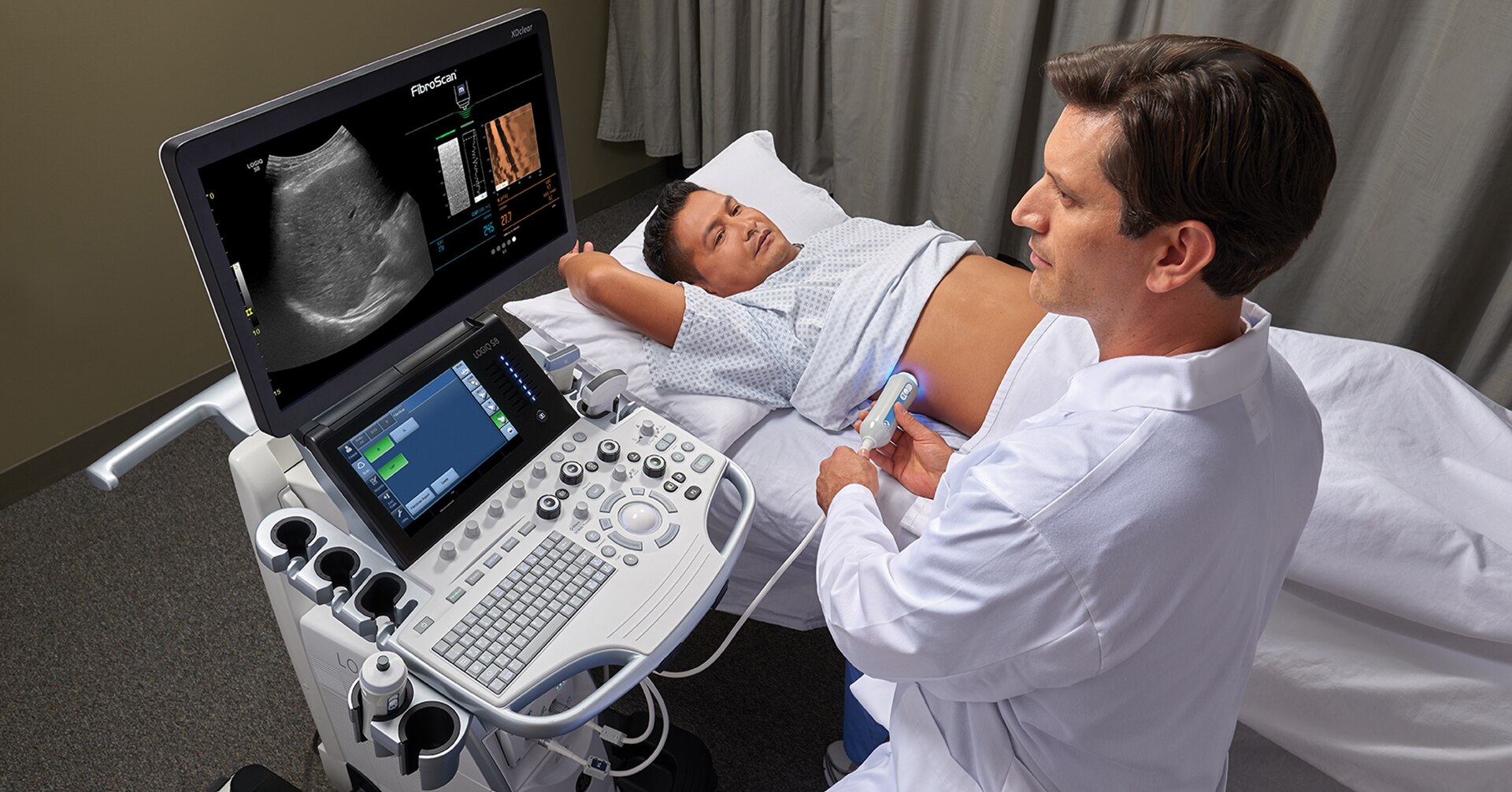 ULTRASOUND: LOGIQ™ S8 XDclear™ 2.0
Simply Amazing
---
• Available with FibroScan® technology to aid in the diagnosis, staging, and monitoring of chronic liver disease
• Enhanced B-Flow™ Imaging – a GE exclusive – with exquisite sensitivity to small vessels
• Greater portability and enhanced Power Assistant option to scan via battery alone for up to one hour
• Enhanced shared service capability across clinical areas
• On-board training module to help shorten the operational learning curve
Technology
Superb Imaging - Simplified Workflow
Scalable to Your Needs
Superb Imaging
Enhanced with XDclear imaging architecture and probe technology, the system delivers superb imaging across a wide range of applications.

Simplified Workflow
Greater portability with a smaller footprint and the option to scan via battery alone for up to one hour. Practical productivity enhancers – from the intuitive keyboard and large touchscreen to built-in automation tools – help reduce the workflow burden on busy staff. This portable system easily maneuvers in tight spaces, making it well-suited for crowded rooms.

Tools include:

Automated Measurement and Optimization Tools
Productivity Packages
Power Assistant with Option for Mobile Scanning
Scan Assistant
Compare Assistant
GE Raw Data
My Trainer

Scalable to Your Needs
Tailor the system to your practice, with sophisticated clinical tools, educational opportunities, service and financial solutions.The LOGIQ S8 XDclear 2.0 system gives you access to a wide range of sophisticated optional clinical tools.
FibroScan Technology by Echosens
Contrast Enhanced Imaging (CEUS)
2D Shear Wave Elastography
Volume Navigation
Designed for Usability
Fast Facts
Available with FibroScan technology to aid in the diagnosis, staging, and monitoring of chronic liver disease.

Enhanced B-Flow Imaging – a GE exclusive – with exquisite sensitivity for small vessels.

Enhanced Power Assistant option to scan via battery alone for up to one hour.

Contrast Enhanced Imaging (CEUS) offers optimized contrast agent specific waveforms to enhance the clinician's ability to detect and characterize lesions.

2D Shear Wave Elastography provides quantitative measures of tissue elasticity and color-coded elastograms to assist clinicians in diagnostic and patient management decisions for both deep and superficial applications.

My Trainer: On-board training modules help accelerate operational confidence.
All third party trademarks are the property of their respective owners.
*FibroScan is a trademark of Echosens.