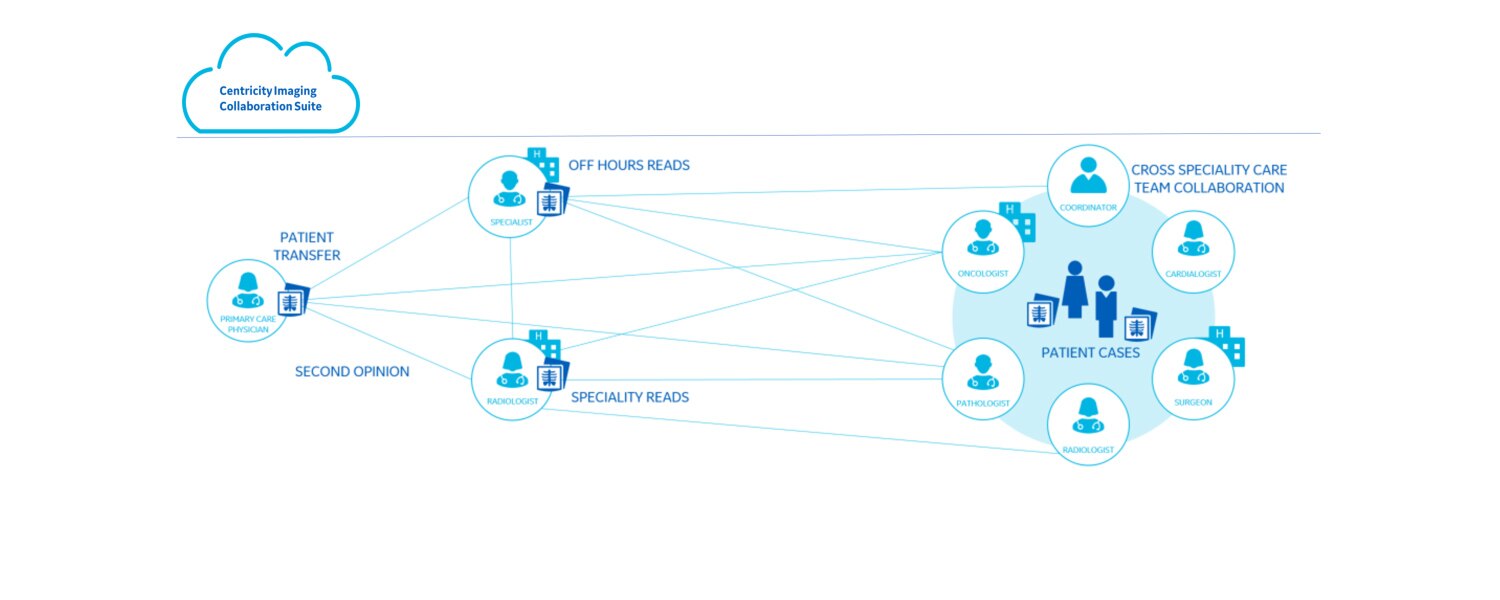 HEALTHCARE DIGITAL: Centricity Imaging Collaboration Suite (CICS)
The first cloud-based software application subscription offered on GE Health Cloud.
Technology
CICS provides a new approach to imaging and data access and physician and healthcare provider collaboration in one easy to use tool that will provide better patient outcomes with increased efficiency.
Centricity Case Exchange
Share images, cases and reports; quickly confer on patient cases and treatment plans.
Centricity Multi-Disciplinary Team Meeting
Organize and run cross-specialty sessions with centralized access to patient images and case data.
Centricity Image Access
Provide both affiliated and non-affiliated physicians access to longitudinal patient imaging data.
Fast Facts
Unlike other single-purpose image-sharing solutions, Centricity Imaging Collaboration Suite enables providers to leverage a connected suite of applications, thus extending visualization and imaging workflows beyond the radiology department.

With the Centricity Imaging Collaboration Suite, distributed care teams can more efficiently collaborate on patient cases: helping reduce foreign studies handling costs1 and time preparing for multi- disciplinary meetings.

In addition multiple studies have demonstrated that image sharing applications, like Centricity Imaging Collaboration Suite decrease repeat imaging by making the process of accessing earlier studies easier for physicians.