Community Health Solution
---
Reimagine How Technology Can Improve Community Health
With the mission to deliver high-quality, low-cost care to our most vulnerable, underserved populations, Community Health Centers (CHCs) are leading the transformation to value-based care. CHCs are experiencing rapid growth in patient population but are severely constrained by IT systems that weren't designed to meet the demands of complex clinical decision making, ever-growing documentation requirements, emerging medical trends, and evolving care delivery and payment models. GE Healthcare is increasing its focus on this very important issue.
Collaborating with best practice CHCs, GE Healthcare is designing a flexible new solution specifically for CHCs. Our innovation is combining tools for comprehensive care delivery, financial management, population health, patient engagement, analytics, and connectivity into a single solution.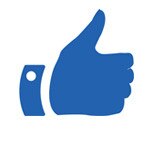 Enhance Care Quality
Integrated care delivery tools and clinical decision support help your teams deliver more informed care, coordinate it across care settings, and continuously improve.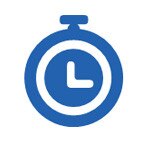 Increase Provider Efficiency
Document thoroughly at remarkable speed with CHC-specific content, simplified data entry, seamless integration of external data and optimized workflows.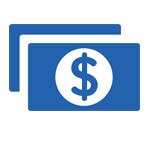 Strengthen Financial Performance
Effectively fund your mission by optimizing payments from multiple revenue streams, reducing cycle time and simplifying reporting with easy aggregate data capture.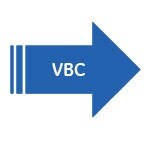 Continue to Trail Blaze the Transition to Value-Based Care
Streamline existing processes and leverage cutting-edge tools to manage population health, increase patient access, coordinate and integrate care across settings, reduce cost, and improve quality of care and financial performance.
JOIN THE JOURNEY
We are building on the strengths of Centricity™ Practice Solution and will continue the evolution to a fully integrated, interoperable and intelligent cloud-based software solution. A single, comprehensive solution available only from GE that puts patients back where they belong - at the center of care.

Electronic Medical Record Software That Integrates Medical, Dental, and Behavioral Health Services
How does the Electronic Medical Record (EMR) Module help you deliver and document informed care?
Community Health Centers (CHCs) are dedicated to the mission of providing high-quality, patient-centered care at a low cost to the most vulnerable and underserved patients in our communities. As true pioneers of value-based care, CHCs face numerous hurdles. Delivering comprehensive, preventive services is core to that mission. The Care Delivery module in Community Health Solution offers integrated medical, dental, and behavioral health software so you can maintain one system of record, assemble a more complete patient context for your providers, and help your teams better coordinate care.
The module provides secure clinical records storage, so you can capture, store, and transmit essential patient data. Quick data entry methods and at-a-glance access to patient information puts everything right where you need it.
Case Study - Learn how Alliance Chicago leveraged the flexibility of the EMR module to help identify 1400 children with abnormal blood pressure.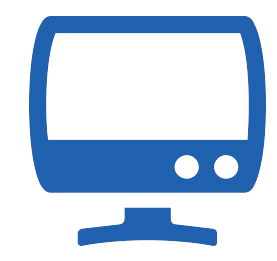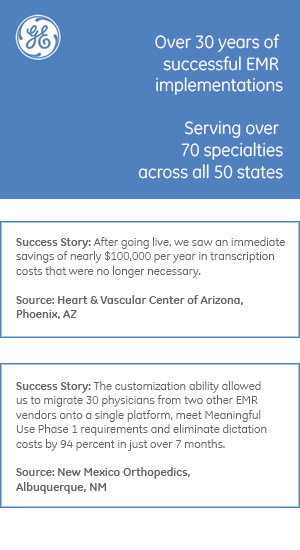 High-Functioning Desktop
A simple, intuitive interface that lets users quickly navigate through the patient chart with easy access to documents and data.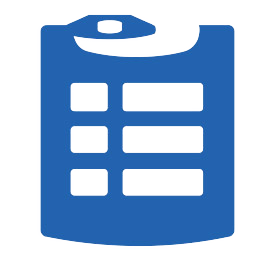 Patient Information Summary
An at-a-glance view of everything needed for an understanding of the patient prior to the visit.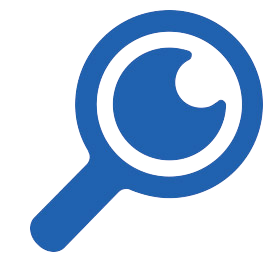 One-Click Problem Entry
Our streamlined workflow simplifies documentation of the appropriate diagnosis. Search results are ranked by frequency of use by the user.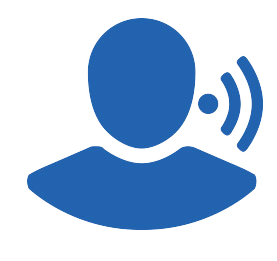 Rapid Data Entry
A variety of data-entry methods including voice, templates, and quick text for ease of use and time saving.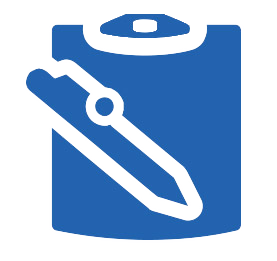 Automated Workflows, Pre-Built Templates, & Commands
Designed to work the way you do to help improve effectiveness and efficiency, and enable more informed clinical decision-making.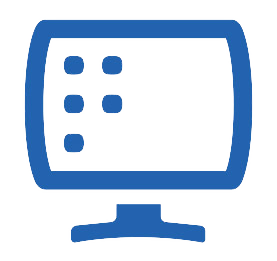 Convenient e-Prescribing
Tools for robust, efficient, streamlined medication order entry.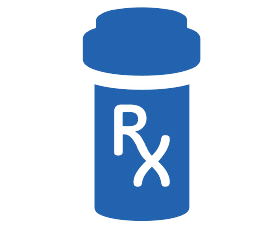 Insightful Quality Dashboard
Tools and services to help your practice track, measure, and report your care quality outcomes.
Practice Management Software that Drives Operational Efficiency and Stretches Every Dollar
How Does the Practice Management (PM) Module Help Strengthen Financial Performance?
As true pioneers of value-based care, CHCs face numerous practice management hurdles. Delivering integrated medical, dental, and behavioral health services that are subject to complex payment rules can complicate charting and billing processes. Satisfying the rigorous data reporting requirements can strain center resources. And the burgeoning opioid crisis is taxing center capacity for treatment. Disconnected systems not well-suited to health centers' unique needs and state-specific requirements can overburden providers and staff and even threaten a center's mission.
The comprehensive and sophisticated practice management component of Community Health Solution leverages over 20 years of CHC experience to enhance performance in nearly every aspect of center administration.
Practice Management Benefits:
Collect the data you need and want – An easy-to-use registration form facilitates collection of federally-required data and can be adapted to collect other data needed by the center.
Optimize revenue and accelerate payment - The module simplifies and automates complex manual processes to help centers shorten their billing cycle, collect appropriate fees, and optimize payments from public and private insurance entities across all 50 states.
Increase efficiencies for group therapy - Automation and streamlined workflows extend the reach of group therapy providers and staff while facilitating billing.
Maintain federal funding - Year-round visibility into UDS performance and simplified reporting reduce the pressure on your data teams each February.
Continually improve performance - Advanced tools to visualize operational, financial, and compliance metrics within a single system helps drive improvement.
With greater performance, clarity, and focus, your center can more efficiently administer care and more effectively support your mission.
Population Health That Helps You Efficiently Deliver Care to Those Who Need It Most
GE Healthcare knows that providing high-quality, patient-centered care at a low cost to the most vulnerable and underserved patients in our communities is important to your CHC. Our new Community Health Solution and its population health capabilities support your mission by helping you prioritize patients, coordinate care, and more efficiently deliver care that closes gaps and follows "best practices" for specific conditions.
The flexible population health solution enables providers to deliver informed care more efficiently than when using an EMR alone. It also helps CHCs increase participation in health initiatives by facilitating quality metric reports to third parties for grant funding and contracts.
Population Health Benefits
Prioritize patients for intervention - Easily visualize patients with gaps in care and group them with others who share similar health issues and prioritize groups for intervention. Efficiently manage populations - Develop condition-specific care plans, apply them to the appropriate population, and efficiently manage activities for the entire group.
Coordinate across the care team - Role-based workflows enable more efficient execution of patient specific care plans and easy collaboration with other members of the care team. Deliver thorough, consistent care - Point-of-care decision support, incorporating data and evidence-based guidelines, helps you consistently close gaps in care during the visit.
Capture value-based payments - Optional pre-defined programs help deliver success in chronic care management and transitional care management.
Value-Based Care Analytics that help you focus time and resources where they benefit your community the most
How can Value-Based Care Analytics help you enhance care quality, reduce total medical expense, and fund your mission?
As a community health center, you are focused on delivering the highest quality care at the lowest cost to the underserved people of your community. But without sophisticated tools to track your performance, it's difficult to validate how well you're closing care gaps, if your staff is excelling, and if you're getting paid appropriately.

The comprehensive and sophisticated Value-Based Care Analytics component within our CHC solution transforms EMR data and claims-based data into insights you can use to make sure you're achieving your goals. With areas specific to performance, utilization, patients, risk, and operations, you can easily identify patients who need care, providers who may need help, and business areas in need of intervention.
Analytics Benefits
Drive staff performance – Provider performance area provides insight on HEDIS, PCMH, and UDS so you can identify and coach those who need help earning incentives.

Reduce total medical expense – Areas to visualize variability in cost and utilization help you avoid unnecessary medical expenses.

Prioritize care – Unified patient registry lets you ensure patients who need the most, get the most.

Facilitate patient visits – Pre-visit planner helps the care team see care gaps before the patient appointment so you can optimize the visit.

Accurately convey patient risk – Open risk indicator visualizes suspected documentation gaps, helping practices ensure claims convey patient risk to payers so you can more effectively fund your mission.

Minimize workflow inefficiency – Optional optimization services leveraging day in the life views of provider and staff activities track EMR usage and signal where workflow adjustments are needed.
Connectivity that Saves Providers Time
Connectivity that Saves Providers Time and Increases the Value of Care Delivered

As pioneers in value-based care, CHCs recognize the importance of improving the value of care delivered. Virence Health, a leader in standards-based interoperability, has demonstrated that seamless clinical data integration among different providers and healthcare organizations can efficiently increase that value. The Connectivity component of Community Health Solution helps centers reduce the administrative burden of collaboration, expedite time to treatment, and avoid unnecessary medical expense.

White Paper - Seamless integration of clinical data from hospitals is a key to success in value-based care - and can save providers an hour a day.

Save time requesting and preparing records - Streamlined data exchange and reconciliation help dramatically reduce staff time to prepare and update patient records for physician review.
Save time reviewing records - Integrating exchanged data into the routine provider workflow can enable providers to spend up to an hour less per day in chart reviews.
Reduce delays and total medical expense - Real-time access to needed data helps providers compile a more complete patient context for decision-making before the patient leaves, which can improve patient confidence and satisfaction, reduce delays to treatment, and avoid unnecessary spending on repeated tests.
Features
Increased accuracy of risk premiums $12 pmpm1

Reduced patients with A1C poor control by 30%
Industry Knowledge Center

Healthcare is a fast-changing domain. GE Healthcare can help you stay on top of the trends that will shape the industry for years to come.

Industry Knowledge Center

to learn about these trends and follow our thought leaders.
Cost and Limitations
Costs and Limitations for Centricity Practice Solution and Centricity EMR:
Centricity Practice Solution v. 12.3 EHR Module and Centricity EMR v. 9.12 are ONC 2015 Edition compliant and have been certified by Drummond Group in accordance with certifiable action criteria. For additional certification and transparency information, visit www.gehealthcare.com/certifications.
Average results for sample of 144 practices, with initiative periods ranging from 3-18 months based on project complexity.
MGMA white paper, "Population Health: Managing Chronic Care Conditions Efficiently and Cost Effectively", 2019.
Seamless clinical data integration eBook, 2018. Estimated time savings.