Centricity Practice Solution
---
More than an Electronic Medical Record (EMR) and Practice Management (PM) software solution
Centricity Practice Solution is a comprehensive Electronic Medical Record (EMR), Practice Management, Population Health, and Analytics solution designed to help you enhance the clinical, operational, and financial productivity of your ambulatory practice.
Comprehensive
Few practices have what they need to succeed in these changing healthcare times. GE Healthcare's innovation is combining the tools you need into a single solution.
Exceptionally flexible
GE Healthcare enables practices to tailor the solution to your unique workflow and preferences, enabling you to practice medicine more effectively in the way you prefer.
Seamlessly interoperable
Whether you need a fully integrated EMR and Practice Management solution or the ability to share data with existing clinical or financial systems, Centricity Practice Solution connects when, where, and how you need it to.
Remarkably streamlined
Centricity Practice Solution's time saving features like customizable workflow automation help your providers get back to what you do best - practicing medicine.
Find more information in the product brochure here.

Electronic Medical Record Software That Saves Providers Time
How does the Electronic Medical Record (EMR) Module help you deliver and document informed care?
The EMR module in Centricity Practice Solution offers secure clinical records storage, so you can capture, store, and transmit essential patient data. Quick data entry methods and at-a-glance access to patient information puts everything right where you need it. Centricity Practice Solution v12.3 is a certified ONC 2015 Edition EHR.
Watch the Centrcity Practice Solution Video Demo
Case Study 1 - How the United States Olympic Committee (USOC) implemented Centricity Practice Solution starting at the 2012 London Olympic Games.
Case Study 2 - How Kansas City Bone & Joint Clinic's usage of Centricity Practice Solution helps boost patient throughput by almost 25%.
Case Study 3 - How Centricity Practice Solution helped Virginia Women's Center boost profitability by 19%, streamline workflow, and enhance patient care.
White Paper - Seamless integration of clinical data from hospitals is a key to success in value-based care - and can save providers an hour a day.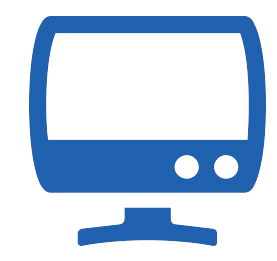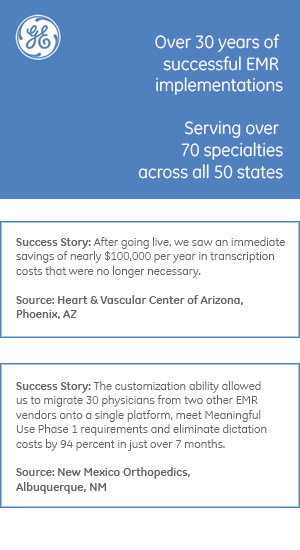 High-Functioning Desktop
A simple, intuitive interface that lets users quickly navigate through the patient chart with easy access to documents and data.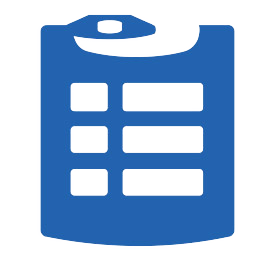 Patient Information Summary
An at-a-glance view of everything needed for an understanding of the patient prior to the visit.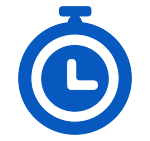 Seamless Clinical Data Integration
Save providers an estimated hour per day on chart reviews by bringing external data into the workflow.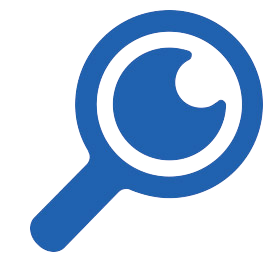 One-Click Problem Entry
Our streamlined workflow simplifies documentation of the appropriate diagnosis. Search results are ranked by frequency of use by the user.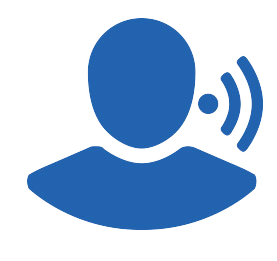 Rapid Data Entry
A variety of data-entry methods including voice, templates, and quick text for ease of use and time saving.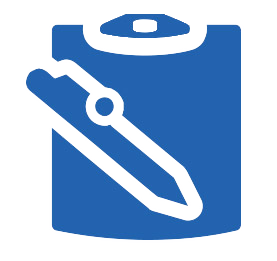 Automated Workflows, Pre-Built Templates, & Commands
Designed to work the way you do to help improve effectiveness and efficiency, and enable more informed clinical decision-making.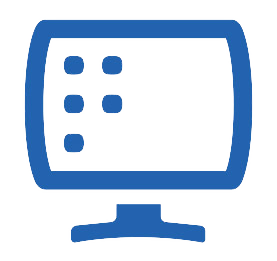 Convenient e-Prescribing
Tools for robust, efficient, streamlined medication order entry.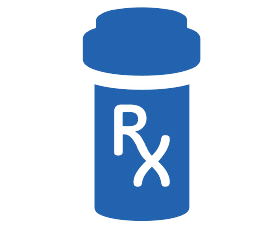 Insightful Quality Dashboard
Tools and services to help your practice track, measure, and report your care quality outcomes.

Practice Management Module That Helps You Get Paid Faster
How Does the Practice Management (PM) Module Help Strengthen Financial Performance?
Centricity™ Practice Solution PM module helps you streamline your billing workflow and patient management processes to achieve a more productive practice. When used with Hosted Claims Manager and A/R Accelerator, Centricity Practice Solution can further aid the process of improving business productivity and increasing revenue cycle efficiencies.

Case Study 1 - How Children's Orthopaedic and Scoliosis Surgery Associates LLC accelerated payments by 22%.
Case Study 2 - How Kansas City Bone & Joint Clinic's usage of Centricity Practice Solution helps boost patient throughput by almost 25%.
Case Study 3 - How Centricity Practice Solution helps Virginia Women's Center streamline workflow, enhance patient care, and increase profitability by 19%.
Case Study 4 - How Ortho Northeast made simple workflow adjustments that dramatically reduced cycle times and avoided $800,000 in construction costs.
Watch the Centricity Practice Solution Video Demo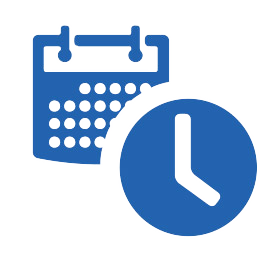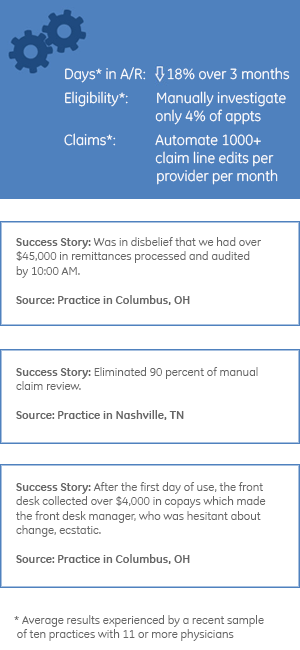 Efficient Scheduling Tool
A flexible, customizable scheduling interface that gives users a real-time view of their daily schedule, enabling a seamless patient experience.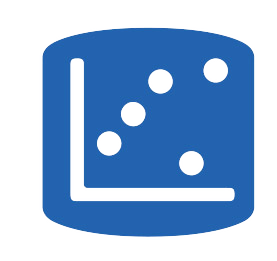 Informative Financial Dashboard
A high-level view of financial metrics based on MGMA key performance indicators, enabling easy access to timely and accurate information.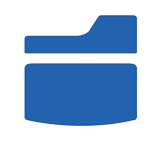 Comprehensive Account Summary
Critical account information all in one place, helping your staff save time and improve communication with guarantors.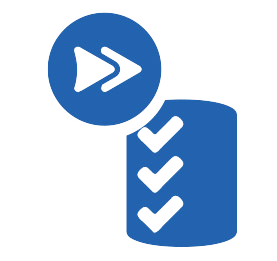 A/R Accelerator
A/R Accelerator automates and streamlines features such as patient intake process, appointment eligibility, remittance & denial management, and claims & insurance management. Furthermore, convenient task management and reports make it easy to track staff productivity.

Thriving Under the Merit-Based Incentive Payment System (MIPS)
How CPS Can Help You Excel in MIPS - from Quality Measures to Total Medical Expense?
Centricity Practice Solution (CPS) is a comprehensive EMR, Practice Management, Population Health, and Analytics system that helps practices excel in MIPS and other value-based care payment models by helping practices more efficiently deliver informed care, coordinate care across teams and care settings, and reduce patients' overall medical expense.
Scoring Guide | Webinar | Brochure | Data Sheet
Centricity Practice Solution gives practices the flexibility to excel in the four categories of MIPS:

Quality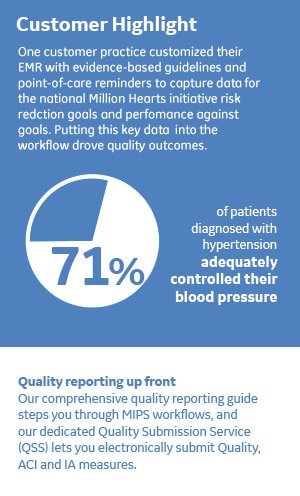 Centricity Practice Solution can help enhance quality measure performance. It can automatically track key quality metrics and for certain measures can provide clinical decision support that makes it easier to deliver high-quality care during patient visits.
Centricity Practice Solution helps you achieve the desired gains by:
Prompting clinicians
Simplifying data capture
Seamlessly integrating external data into the workflow
Easily adjusting workflows for patient care

Advancing Care Information (ACI)
Centricity Practice Solution helps guide practices with tools to satisfy base measure requirements and meet goals for 2017 performance measures. A dashboard helps track performance for practices' chosen MIPS objectives and measures.

Clinical Practice Improvement Activities (IA)
Centricity Practice Solution can help you meet a number of IA measures. Centricity Practice Solution makes it easy to automatically import and exchange data with different sources, including patient portals and registries, creating alerts and notifications, and providing access to pre-designed and custom forms and surveys. And pre-validation for NCQA PCMH 2017 helps existing customers achieve full credit for the IA category.

Cost
This category doesn't require data submission and it will not count toward MIPS composite scores in 2017.
Your Trusted Advisor for a Seamless Transition
At GE Healthcare, customers determine our success. We provide access at no additional cost to resources like the QPP Quality Reporting Guide, our online Quality Reporting Community, and both live and on-demand webinars that describe how to succeed with MIPS overall and within each measure. GE Healthcare offers additional services4 where consultants can also help improve your performance and payment outcomes.
Existing customers can access the Quality Reporting Community here
Centricity Practice Solution Customers
Not an existing customer?
Contact us to learn how we can help you succeed with MACRA.

[1] Centricity Practice Solution v. 12.3 EHR Module is ONC 2015 Edition compliant and has been certified by Drummond Group in accordance with certifiable action criteria. For additional certification and transparency information, visit www.gehealthcare.com/certifications.

[2] GE Healthcare's Centricity Practice Solution Version 12.x is PCMH prevalidated by NCQA to receive autocredit toward NCQA's PCMH 2017 scoring.
[3] Large multispecialty practice, Million Hearts Webinar.
[4] GE Healthcare offers additional Quality Reporting Service packages for a fee to help your organization successfully transition to MIPS.
Patient Centered Medical Homes (PCMHs)
Pre-validated by NCQA to receive auto-credit toward PCMH 2017 scoring
Centricity Practice Solution Version 12.x is PCMH pre-validated by NCQA to receive auto-credit toward NCQA's PCMH 2017 scoring, reducing your administrative burden of attaining PCMH 2017 recognition.

Case Study - For Ammonoosuc Community Health Services, an Electronic Medical Record proves essential in delivering award-winning care and achieving Level 3 recognition as a patient-centered medical home.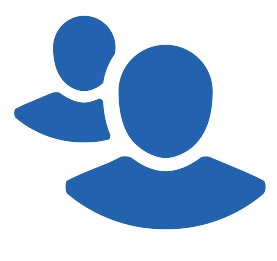 Patient Access and Engagement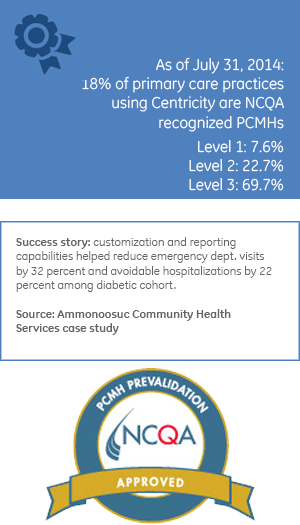 Centricity Practice Solution offers online patient portal, secure remote clinician-patient messaging, summaries and patient reminders.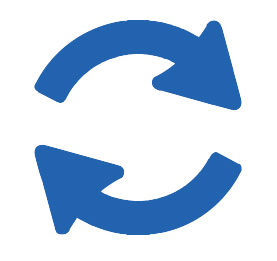 Team-Based Care
Centricity Practice Solution provides collaboration tools that enable providers to exchange clinical information and coordinate care in real time and to deliver evidence-based care using guidelines to generate lists and remind patients about needed services (preventive, check-up, medications, etc.).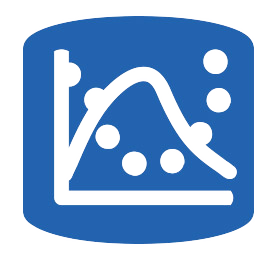 Measuring and Continuously Improving Quality
Centricity Practice Solution provides powerful reporting on structured data, helps providers adapt workflows and add point-of-care reminders, and displays quality metrics through quality dashboards.

Turbocharging Orthopedic Practice's Clinical and Financial Productivity
An integrated EMR and Practice Management solution to improve orthopedic practices
Your orthopedic practice is under pressure like never before, with decreasing reimbursements and the shift to value-based care leading the growing list of challenges. Centricity Practice Solution is an integrated EMR and Practice Management system that helps you manage these issues throughout the patient and provider experience to enhance your clinical and financial performance.

Brochure - Centricity Practice Solution for Orthopedic Practices
Case Study 1 - How Kansas City Bone & Joint Clinic's usage of Centricity Practice Solution helps boost patient throughput by almost 25%.
Case Study 2 - How Children's Orthopaedic and Scoliosis Surgery Associates LLC is maximizing the value of Centricity Practice Solution.
Autodemo - For Orthopedic Practices
Webinar - Maintaining Practice Independence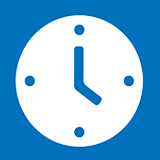 Increase Provider Efficiency
Struggling to keep up with growing regulatory and payer documentation requirements? Starting with rich orthopedic content that's sustainably customizable, Centricity Practice Solution's productivity tools like SimpleChart help automate data entry and documentation so you can quickly chart in your own personalized way while still meeting requirements.



Enhance Care Quality
Caring for patients is at the heart of what you do. Centricity Practice Solution has tools to help you keep focused on patients during the visit and stay connected with them beyond the office. It also helps you collaborate with providers in other care settings to streamline follow up and education.



Strengthen Financial Performance
In an era of declining reimbursements, a shrinking referral network and the shift to bundled payments, your financial performance is more important than ever. Centricity Practice Solution helps you get paid faster by streamlining payer collaboration and reducing cycle time. The Centricity Practice Solution portfolio offers advanced analytics that serve up actionable insights so you can improve financial strength.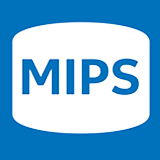 Simplify the Transition to Value-Based Care
The shift to value-based care isn't a matter of when - but how. We're committed to helping your practice transform with our comprehensive Merit-based Incentive Payment System (MIPS) solution. Centricity Practice Solution includes dashboards that help you monitor and predict performance as well as in-depth educational resources. We can work with you directly to help your practice understand what it takes to succeed.

Population Health That Helps You See the Opportunity Like Never Before - And Seize It
Amplify care delivery efficiency, profitability and quality with Population Health
Spending meaningful time with the patients who need you the most. It's what you desire and what your patients expect. However, practicing medicine is now complicated by evolving delivery and payment models and burdened by a complex web of ever-changing documentation and regulatory requirements. Hindered by disconnected, inefficient, and inflexible systems, providers and staff are burning out.
Our population health solution gives visibility to all patients by risk profile so you can make sure your patients engage in the care they need and optimize the value of the care you deliver. The goal is to help boost the quality of care at your facility, improve profitability and leave your patients feeling satisfied with the one-on-one interaction they've come to expect. By delivering informed care more efficiently than with an EMR alone, you can more effectively build your business and enjoy practicing again.
Thriving in today's healthcare environment means finding new methods to coordinate your team for more efficient care delivery. It requires finding ways to focus your practice's limited resources where they will have the greatest impact. It demands thorough care delivery that consistently adheres to evidence-based guidelines and closes gaps in care.
Case Study - Learn how The Center for Primary Care applied Population Health capabilities to add $400K of incremental revenue annually
Population Health Benefits
Prioritize patients for intervention - Easily visualize patients with gaps in care and group them with others who share similar health issues and prioritize groups for intervention.
Efficiently manage populations - Develop condition-specific care plans, apply them to the appropriate population, and efficiently manage activities for the entire group.
Coordinate across the care team - Role-based workflows enable more efficient execution of patient specific care plans and easy collaboration with other members of the care team.
Deliver thorough, consistent care - Point-of-care decision support, incorporating data and evidence-based guidelines, helps you consistently close gaps in care during the visit.
Capture value-based payments - Optional pre-defined programs help deliver success in chronic care management and transitional care management.
1 Source: Quality performance of health system's in-network primary care clinics vs. peers in CPCi program within Midwestern region. Improvement attributed to team-based care delivery model and population health capabilities.
Testimonials
"By capturing charges electronically versus manually, we've been able to eliminate two FTEs."
Sandy Collier, Director of Operations
Bay Area Heart Center
"We were confident that partnering with GE Healthcare was right for our organization."
Harriet Hildebrand, EHR Manager
Raleigh Neurology Associates
"With Centricity Practice Solution, within seconds, any doctor anywhere in the world would be able to look at an athlete's medical record. I may communicate on the phone with someone while I'm working with an athlete. And if that information can be in front of me and in front of another provider, it totally changes what we can do for the athlete." Dr. Dustin Nabhan, Manager of Multidisciplinary Care
United States Olympic Committee
"The EMR gave us access to data so we could identify a patient population and brainstorm ways to change how we deliver care. It gave us the data to measure outcomes, which was huge. And it enabled us to adapt the workflow – by adding that Print button – to support our effort. That's the flexibility Centricity Practice Solution provides." Shawn Tester
COO/CIO, Ammonoosuc Community Health Services
"Our physicians share the same forms for vital signs and patient history, but when it comes to exam-level details, different clinicians like to report things differently. We've been able to accommodate them, even making the language suit them perfectly." Hilary Bias, System Administrator
Kansas City Bone & Joint Clinic
Services
Amid industry upheaval, healthcare organizations are under greater pressure than ever to be productive. Only by getting the most out of every tool can you deliver the care patients need with the efficiency the market demands.
GE Healthcare's IT Services are designed to connect productivity with care by increasing usability, enhancing performance, and optimizing a solution's return on investment.

Consultation
Increases employee and IT system productivity with Workflow Consulting, Regulatory Consulting, Technical Consulting, or Productivity Assessment.

Learn more about our Productivity Assessment service




Education
Drives understanding and increases adoption by leaders and staff through Master Trainer Education and/or End User Education services.

Implementation
Delivers high adoption right from the start with Software Implementation, Upgrade Implementation, or Data Migration services.

Support
Reduces unplanned downtime, promotes resilience, and enhances usability throughout your IT systems lifecycle with Software Maintenance and Dedicated Support services.

Visit the Healthcare IT Service Portal



Customization
Diminishes disruptions, responds to required changes, and optimizes productivity through Application Customization, Interface Customization, Report Customization, or Custom Integration services.

Enablement
Reduces uncertainty and long-term expenses while staying focused on your organization's patient care mission through Asset Management, Remote Monitoring, or Business Continuity services.
Some services may not be available for specific products.
Find a Reseller

GE Healthcare IT Reseller Locator

GE Healthcare partners with knowledgeable and experienced value-added resellers to understand your needs and provide an exceptional solution to address those needs.

We know that we cannot drive outcomes on our own, which is why our ecosystem is more than 100 partners strong. GE Healthcare IT has active relationships with consultants, system integrators, resellers, hardware and software companies, and third-party content providers across our entire portfolio. We are continuously expanding our ecosystem to help us deliver the best solutions for our customers.

Find a Reseller
Case Studies
Ortho Northeast
Ortho Northeast Leverages Centricity™ Practice Solution to Help Streamline Workflows, Save $800,000 and Increase Throughput by 49 Percent
Building a Better Practice with the United States Olympic Committee Medical Center
The United States Olympic Committee will use Centricity Practice Solution to manage their patient population - U.S. Olympic athletes. With a patient population that is in perpetual motion-both on the playing field and off-the USOC's medical information needs are among the most demanding imaginable. On any given day, Olympic athletes are spread all around the world, training, conditioning, competing, and, occasionally, getting injured or falling ill. When that happens, effective treatment and fast recovery can mean the difference between silver and gold.
Continual technology improvements are important to the physicians and staff at Children's Orthopaedic and Scoliosis Surgery Associates LLC, a practice that's maximizing the value of Centricity Practice Solution.
Data-driven care
For Ammonoosuc Community Health Services, an Electronic Medical Record proves essential in delivering award-winning care and achieving Level 3 recognition as a patient-centered medical home
Driving up volume: Kansas City Bone & Joint
Kansas City Bone & Joint Clinic's usage of Centricity Practice Solution helps boost patient throughput by almost 25%.
Step on the Accelerator: GE Healthcare Boosts Productivity and Financial Performance for New England Cancer Specialists
Centricity Practice Solution A/R Accelerator helps New England Cancer Specialists increase business productivity 36% and strengthen financial performance.



Industry Knowledge Center

Healthcare is a fast-changing domain. GE Healthcare can help you stay on top of the trends that will shape the industry for years to come.

Industry Knowledge Center

to learn about these trends and follow our thought leaders.
Centricity STAR Program
Please join the conversation!
Share your experiences and expertise to promote your unique accomplishments and help similar organizations make informed business decisions. We are dedicated to supporting our customers in their goal to improve patient care and advance the healthcare industry. By participating in the Centricity STAR Program, you will have the opportunity to showcase your innovative use of technology to a larger audience of peers, practitioners, patients and the greater healthcare industry.
> Learn more about our reference program and nominate your organization today!
Costs and Limitations
Costs and Limitations for Centricity Practice Solution and Centricity EMR:
There will be one-time costs to support installation and implementation of certified capabilities for all new customers. These costs will be based on several factors, including the use of virtual vs. physical workstations executing the application; the level of support provided by local IT vs. utilization of GE Services; and the type and quantity of external interfaces to third-party systems, and clinical Registries. These details and specifics will be included in each individual customer's contractual agreement with GE. Additionally, annual support and maintenance costs will apply, and are based on each individual customer's contractual agreement with GE, and will vary based on the number of users and complexity of the installation (e.g. number of databases).
Centricity Practice Solution v12.3 EHR Module is ONC 2015 Edition compliant and has been certified by Drummond Group in accordance with the applicable certification criteria on October 16th, 2017 for:
2015 Edition Modules: 170.315 (a)(1-15); (b)(1-6, 9); (c)(1-3); (d)(1-9, 11); (e)(1-3); (f)(1,2); (g)(2-9); (h)(1)
Clinical Quality Measures: 2v6; 22v5; 68v6; 69v5; 122v5; 124v5; 125v5; 127v5; 130v5; 131v5; 137v5; 138v5; 139v5; 147v6; 149v5; 156v5; 159v5; 165v5; 166v6
Additional Software Used: GE Centricity Clinical Messaging, GE Centricity ePrescribing, GE
Centricity Patient Portal or Medfusion Patient Portal or ezAccess Patient Portal, Qvera Interface Engine 2.X, MedAllies HISP and Surescripts HISP
Certificate Number: 15.04.04.2902.Cent.12.0.1.171016
Centricity EMR v9.12 is ONC 2015 Edition compliant and has been certified by Drummond Group in accordance with the applicable certification criteria on October 16th, 2017 for:
2015 Edition Modules: 170.315 (a)(1-15); (b)(1-6, 9); (c)(1-3); (d)(1-9, 11); (e)(1-3); (f)(1,2); (g)(2-9); (h)(1)
Clinical Quality Measures: 2v6; 22v5; 68v6; 69v5; 122v5; 124v5; 125v5; 127v5; 130v5; 131v5; 137v5; 138v5; 139v5; 147v6; 149v5; 156v5; 159v5; 165v5; 166v6
Additional Software Used: GE Centricity Clinical Messaging, GE Centricity ePrescribing, GE
Centricity Patient Portal or GE Centricity Patient Online Portal or Medfusion Patient Portal or ezAccess Patient Portal, Qvera Interface Engine 2.X, MedAllies HISP and Surescripts HISP
Certificate Number: 15.04.04.2902.Cent.91.0.1.171016
Centricity Practice Solution v12.2 was certified as a Complete EHR for Ambulatory on July 7th, 2016 for:
2014 Edition Modules: 170.314 (a)(1-15); (b)(1-5, 7); (c)(1-3); (d)(1-9); (e)(1-3); (f)(1-3); (g)(2-4)
Clinical Quality Measures: 2v4; 22v1; 50v1; 56v1; 61v2; 64v4; 65v2; 66v3; 68v2; 69v1; 90v4; 117v1; 122v1; 123v1; 124v1; 125v1; 126v1; 127v1; 130v1; 131v1; 134v1; 135v1; 136v2; 138v1; 139v1; 142v1; 144v1; 146v1; 147v1; 148v1; 149v3; 153v1; 154v1; 155v1; 156v1; 158v3; 160v1; 163v1; 164v1; 165v1; 166v2; 169v3; 182v1
Additional Software Used: GE Centricity Clinical Messaging, GE Centricity ePrescribing, GE
Centricity Patient Portal or Medfusion Patient Portal or ezAccess Patient Portal, Qvera Interface Engine 2.0
Certificate Number if using Centricity Patient Portal: 14.04.04.1511.Cent.GE.1.1.160707
Certificate Number if using Medfusion Patient Portal: 14.04.04.1511.Cent.ME.1.1.160707
Certificate Number if using ezAccess Patient Portal: 14.04.04.1511.Cent.EZ.1.1.160707
Centricity Practice Solution v12.2 was certified as a Modular EHR for Ambulatory on July 7th, 2016 for:
2014 Edition Modules: 170.314 (a)(1-15); (b)(1-5, 7); (c)(1-3); (d)(1-9); (e)(2); (f)(1-3); (g)(2-4)
Clinical Quality Measures: 2v4; 22v1; 50v1; 56v1; 61v2; 64v4; 65v2; 66v3; 68v2; 69v1; 90v4; 117v1; 122v1; 123v1; 124v1; 125v1; 126v1; 127v1; 130v1; 131v1; 134v1; 135v1; 136v2; 138v1; 139v1; 142v1; 144v1; 146v1; 147v1; 148v1; 149v3; 153v1; 154v1; 155v1; 156v1; 158v3; 160v1; 163v1; 164v1; 165v1; 166v2; 169v3; 182v1
Additional Software Used: GE Centricity Clinical Messaging, GE Centricity ePrescribing, Qvera Interface Engine 2.0
Certificate Number: 14.04.04.1511.Cent.MO.1.1.160707
Centricity EMR v9.10 was certified as a Complete EHR for Ambulatory on July 7th, 2016 for:
2014 Edition Modules: 170.314 (a)(1-15); (b)(1-5, 7); (c)(1-3); (d)(1-9); (e)(1-3); (f)(1-3); (g)(2-4)
Clinical Quality Measures: 2v4; 22v1; 50v1; 56v1; 61v2; 64v4; 65v2; 66v3; 68v2; 69v1; 90v4; 117v1; 122v1; 123v1; 124v1; 125v1; 126v1; 127v1; 130v1; 131v1; 134v1; 135v1; 136v2; 138v1; 139v1; 142v1; 144v1; 146v1; 147v1; 148v1; 149v3; 153v1; 154v1; 155v1; 156v1; 158v3; 160v1; 163v1; 164v1; 165v1; 166v2; 169v3; 182v1
Additional Software Used: GE Centricity Clinical Messaging, GE Centricity ePrescribing,
GE Centricity Patient Portal, Qvera Interface Engine 2.0, GE Patient On Line, GE Secure
Messenger for POL‐CEMR
Certificate Number: 14.04.04.1511.Cent.CO.1.1.160707
Centricity EMR v9.10 was certified as a Modular EHR for Ambulatory on July 7th, 2016 for:
2014 Edition Modules: 170.314 (a)(1-15); (b)(1-5, 7); (c)(1-3); (d)(1-9); (e)(2); (f)(1-3); (g)(2-4)
Clinical Quality Measures: 2v4; 22v1; 50v1; 56v1; 61v2; 64v4; 65v2; 66v3; 68v2; 69v1; 90v4; 117v1; 122v1; 123v1; 124v1; 125v1; 126v1; 127v1; 130v1; 131v1; 134v1; 135v1; 136v2; 138v1; 139v1; 142v1; 144v1; 146v1; 147v1; 148v1; 149v3; 153v1; 154v1; 155v1; 156v1; 158v3; 160v1; 163v1; 164v1; 165v1; 166v2; 169v3; 182v1
Additional Software Used: GE Centricity Clinical Messaging, GE Centricity ePrescribing, Qvera
Interface Engine 2.0, GE Secure Messenger for POL‐CEMR
Certificate Number: 14.04.04.1511.Cent.MD.1.1.160707
Centricity Practice Solution v12.1 was certified as a Complete EHR for Ambulatory on November 21st, 2014 for:
2014 Edition Modules: 170.314 (a)(1-15); (b)(1-5, 7); (c)(1-3); (d)(1-9); (e)(1-3); (f)(1-3); (g)(2-4)
Clinical Quality Measures: 22v1; 50v1; 56v1; 61v2; 65v2; 68v2; 69v1; 117v1; 122v1; 123v1; 124v1; 125v1; 126v1; 127v1; 130v1; 131v1; 134v1; 135v1; 136v2; 138v1; 139v1; 142v1; 144v1; 146v1; 147v1; 148v1; 153v1; 154v1; 155v1; 156v1; 160v1; 163v1; 164v1; 165v1; 166v2; 182v1
Additional Software Used: GE Centricity Clinical Messaging, GE Centricity ePrescribing, GE Centricity Patient Portal or Medfusion Patient Portal or ezAccess Patient Portal, Qvera Interface Engine 2.0
Certificate Number if using Centricity Patient Portal: 11212014‐2609‐5
Certificate Number if using Medfusion Patient Portal: 11212014‐2610‐5
Certificate Number if using ezAccess Patient Portal: 11212014‐2608‐5
Centricity Practice Solution v12.1 was certified as a Modular EHR for Ambulatory on November 21st, 2014 for:
2014 Edition Modules: 170.314 (a)(1-15); (b)(1-5, 7); (c)(1-3); (d)(1-9); (e)(2); (f)(1-3); (g)(2-4)
Clinical Quality Measures: 22v1; 50v1; 56v1; 61v2; 65v2; 68v2; 69v1; 117v1; 122v1; 123v1; 124v1; 125v1; 126v1; 127v1; 130v1; 131v1; 134v1; 135v1; 136v2; 138v1; 139v1; 142v1; 144v1; 146v1; 147v1; 148v1; 153v1; 154v1; 155v1; 156v1; 160v1; 163v1; 164v1; 165v1; 166v2; 182v1Additional Software Used: GE Centricity Clinical Messaging, GE Centricity ePrescribing, Qvera Interface Engine 2.0
Certificate Number: 11212014‐2611‐5
Centricity EMR v9.9 was certified as a Complete EHR for Ambulatory on November 21st, 2014 for:
2014 Edition Modules: 170.314 (a)(1-15); (b)(1-5, 7); (c)(1-3); (d)(1-9); (e)(1-3); (f)(1-3); (g)(2-4)
Clinical Quality Measures: 22v1; 50v1; 56v1; 61v2; 65v2; 68v2; 69v1; 117v1; 122v1; 123v1; 124v1; 125v1; 126v1; 127v1; 130v1; 131v1; 134v1; 135v1; 136v2; 138v1; 139v1; 142v1; 144v1; 146v1; 147v1; 148v1; 153v1; 154v1; 155v1; 156v1; 160v1; 163v1; 164v1; 165v1; 166v2; 182v1
Additional Software Used: GE Centricity Clinical Messaging, GE Centricity ePrescribing, GE Centricity Patient Portal, Qvera Interface Engine 2.0, GE Patient On Line, GE Secure Messenger for POL‐CEMR
Certificate Number: 11212014‐2612‐5
Centricity EMR v9.9 was certified as a Modular EHR for Ambulatory on November 21st, 2014 for:
2014 Edition Modules: 170.314 (a)(1-15); (b)(1-5, 7); (c)(1-3); (d)(1-9); (e)(2); (f)(1-3); (g)(2-4)
Clinical Quality Measures: 22v1; 50v1; 56v1; 61v2; 65v2; 68v2; 69v1; 117v1; 122v1; 123v1; 124v1; 125v1; 126v1; 127v1; 130v1; 131v1; 134v1; 135v1; 136v2; 138v1; 139v1; 142v1; 144v1; 146v1; 147v1; 148v1; 153v1; 154v1; 155v1; 156v1; 160v1; 163v1; 164v1; 165v1; 166v2; 182v1
Additional Software Used: GE Centricity Clinical Messaging, GE Centricity ePrescribing, Qvera Interface Engine 2.0, GE Secure Messenger for POL‐CEMR
Certificate Number: 11212014‐2613‐5
Centricity Practice Solution v12.0 Revision 4 was certified as a Complete EHR for Ambulatory on December 30th, 2015 for:
2014 Edition Modules: 170.314 (a)(1-15); (b)(1-5, 7); (c)(1-3); (d)(1-9); (e)(1-3); (f)(1-3); (g)(2-4)
Clinical Quality Measures: 2v4; 22v1; 50v2; 56v2; 61v3; 64v4; 65v2; 66v3; 68v3; 69v1; 90v4; 117v1; 122v1; 123v1; 124v1; 125v1; 126v1; 127v1; 130v1; 131v1; 134v1; 135v2; 136v3; 138v1; 139v1; 142v2; 144v2; 145v3; 146v2; 147v1; 148v1; 149v3; 153v2; 154v2; 155v1; 156v2; 158v3; 160v2; 163v1; 164v2; 165v1; 166v2; 169v3; 182v1
Additional Software Used: GE Centricity Clinical Messaging, GE Centricity ePrescribing, GE Centricity Patient Portal or Medfusion Patient Portal, Qvera Interface Engine 2.0
Certificate Number if using Centricity Patient Portal: 12302015-4983-5
Certificate Number if using Medfusion Patient Portal: 12302015-4984-5
Centricity Practice Solution v12.0 Revision 4 was certified as a Modular EHR for Ambulatory on December 30th, 2015 for:
2014 Edition Modules: 170.314 (a)(1-15); (b)(1-5, 7); (c)(1-3); (d)(1-9); (e)(2); (f)(1-3); (g)(2-4)
Clinical Quality Measures: 2v4; 22v1; 50v2; 56v2; 61v3; 64v4; 65v2; 66v3; 68v3; 69v1; 90v4; 117v1; 122v1; 123v1; 124v1; 125v1; 126v1; 127v1; 130v1; 131v1; 134v1; 135v2; 136v3; 138v1; 139v1; 142v2; 144v2; 145v3; 146v2; 147v1; 148v1; 149v3; 153v2; 154v2; 155v1; 156v2; 158v3; 160v2; 163v1; 164v2; 165v1; 166v2; 169v3; 182v1
Additional Software Used: GE Centricity Clinical Messaging, GE Centricity ePrescribing, Qvera Interface Engine 2.0
Certificate Number: 12302015-4982-5
Centricity EMR v9.8 Revision 4 was certified as a Complete EHR for Ambulatory on December 30th, 2015 for:
2014 Edition Modules: 170.314 (a)(1-15); (b)(1-5, 7); (c)(1-3); (d)(1-9); (e)(1-3); (f)(1-3); (g)(2-4)
Clinical Quality Measures: 2v4; 22v1; 50v2; 56v2; 61v3; 64v4; 65v2; 66v3; 68v3; 69v1; 90v4; 117v1; 122v1; 123v1; 124v1; 125v1; 126v1; 127v1; 130v1; 131v1; 134v1; 135v2; 136v3; 138v1; 139v1; 142v2; 144v2; 145v3; 146v2; 147v1; 148v1; 149v3; 153v2; 154v2; 155v1; 156v2; 158v3; 160v2; 163v1; 164v2; 165v1; 166v2; 169v3; 182v1
Additional Software Used: GE Centricity Clinical Messaging, GE Centricity ePrescribing, GE Centricity Patient Portal, Qvera Interface Engine 2.0, GE Patient On Line, GE Secure Messenger for POL-CEMR
Certificate Number: 1230205-4980-5
Centricity EMR v9.8 Revision 4 was certified as a Modular EHR for Ambulatory on December 30th, 2015 for:
2014 Edition Modules: 170.314 (a)(1-15); (b)(1-5, 7); (c)(1-3); (d)(1-9); (e)(1-3); (f)(1-3); (g)(2-4)
Clinical Quality Measures: 2v4; 22v1; 50v2; 56v2; 61v3; 64v4; 65v2; 66v3; 68v3; 69v1; 90v4; 117v1; 122v1; 123v1; 124v1; 125v1; 126v1; 127v1; 130v1; 131v1; 134v1; 135v2; 136v3; 138v1; 139v1; 142v2; 144v2; 145v3; 146v2; 147v1; 148v1; 149v3; 153v2; 154v2; 155v1; 156v2; 158v3; 160v2; 163v1; 164v2; 165v1; 166v2; 169v3; 182v1
Additional Software Used: GE Centricity Clinical Messaging, GE Centricity ePrescribing, GE Centricity Patient Portal, GE Patient Online, GE Secure Messenger for POL-CEMR, Qvera Interface Engine 2.0
Certificate Number: 12302015-4981-5
These Health IT EHRs are 2014 Edition compliant and has been certified by an ONC-ACB in accordance with the applicable certification criteria adopted by the Secretary of Health and Human Services. This certification does not represent an endorsement by the U.S. Department of Health and Human Services