Cardiology Department
---
GE Healthcare also offers a breadth of cardiology devices, agents, and services, with over 35 years of Cardiology IT experience. Our Centricity Cardio Enterprise solution puts you in control of making critical decisions with superior connectivity to your various clinical acquisition devices, regardless of vendor. It offers flexible workflow tools with a web-deployable client.
Services
Amid industry upheaval, healthcare organizations are under greater pressure than ever to be productive. Only by getting the most out of every tool can you deliver the care patients need with the efficiency the market demands.
GE Healthcare's IT Services are designed to connect productivity with care by increasing usability, enhancing performance, and optimizing a solution's return on investment.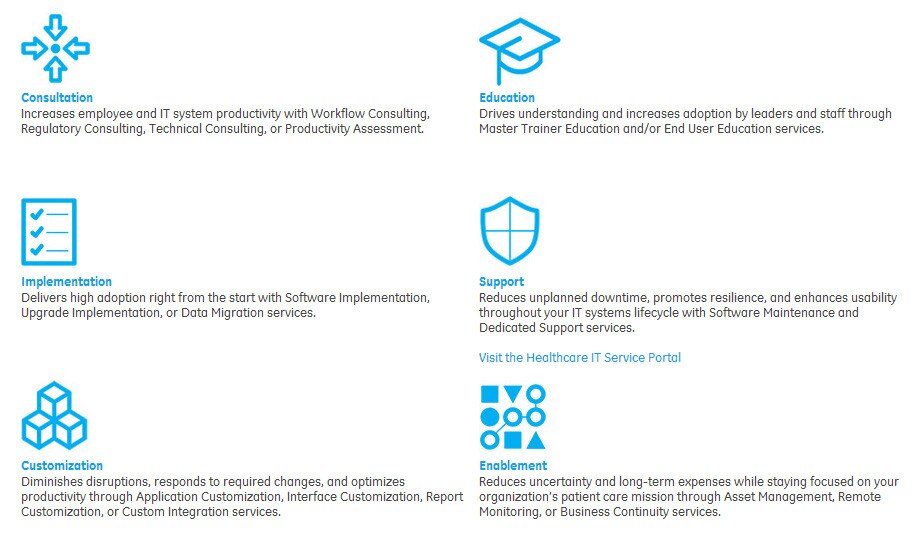 Some services may not be available for specific products.
Industry Knowledge Center
Healthcare is a fast-changing domain. GE Healthcare can help you stay on top of the trends that will shape the industry for years to come. Visit our Industry Knowledge Center to learn about these trends.