Webinars
These complimentary webinars feature experienced ABUS users who discuss ABUS in clinical practice.
Developing a Personalized Breast Screening Program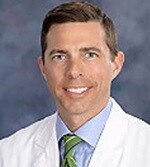 Dr. Joseph Russo, Section Chief of Women's Imaging, St. Luke's University Health Network, Bethlehem, PA
This presentation outlines an effective way to manage screening in the 'dense breast era' through the development of a personalized screening program utilizing various imaging modalities based on a woman's risk and breast density.
Dense Breast Tissue: Status of Ultrasound for Breast Cancer Screening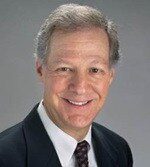 Marc F Inciardi, MD, Assistant Professor of Radiology, Section Head, Breast Imaging, University of Kansas Medical Center
What is breast density? Why it is important to measure? What is its role as an independent risk factor for developing breast cancer? What is its impact on the effectiveness of screening mammography.? Dr. Marc Inciardi will review University of Kansas clinical results using automated breast ultrasound since 2009 for screening women with dense breasts as one of the 12 clinical sites participating in the SomoInsight Clinical Study.



Implementation of ABUS in the Community Setting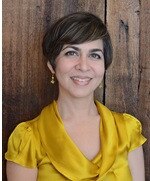 Monica H Saini MD, MS, Chief of Breast Imaging, Santa Fe Imaging/Christus Medical Center
This presentation reviews the decrease in sensitivity of mammography in dense breasts and the risk associated with breast density. Published clinical results supporting supplemental screening with Automated Breast Ultrasound (ABUS) are featured. Dr. Sani presents her first year experiences in implementing ABUS in a community hospital as a supplemental screening tool for women with dense breasts and reviews interesting ABUS cases.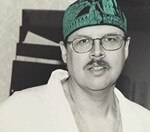 Ian Grady MD, FACS, North Valley Breast Center, Redding, CA
A brief history of various publications supporting the use of handheld ultrasound and Automated Breast Ultrasound (ABUS) as a supplemental screening tool for the dense breast population will be presented. In addition, the integration of ABUS into the breast screening workflow will be explained and various clinical examples will be reviewed.



Automated Breast Sonographic Coronal Imaging: Diagnostic and Screening Applications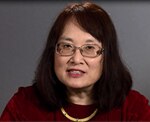 Beverly E Hashimoto, M.D., FACR, Section Head, Ultrasound, Virginia Mason Medical Center, Seattle, WA
This presentation covers coronal breast scanning and its ability to offer operator independent acquisition, wide field of view, and provide an excellent basis for multi-modality comparisons. Dr. Beverly Hashimoto will review various clinical cases that demonstrate the benefit of the coronal view for breast imaging.
These complementary webinars provide healthcare professionals and introduction to ABUS and the clinical need for this technology.
Introduction to Automated Breast Ultrasound for Screening Women with Dense Breasts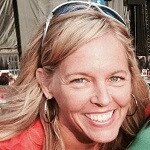 Jackie Bailey, Senior Clinical Product Manager.
This webinar will discuss current breast cancer statistics, current breast cancer screening practice in the USA and the challenge of screening dense breasts. Mammography can miss 1/3 of cancer in dense breasts, and over 40% of American Women have dense breasts. An overview of Automated Breast Ultrasound (ABUS) will be provided and examples of how this technology can be integrated into daily clinical practice for supplemental screening for women with dense breasts.



Breast Density: The Radiologic Dilemma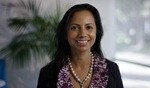 Jessie Jacob, MD, MMM Medical Director, Northern California Women's Imaging Center.
This insightful presentation from a radiologist's perspective informs about the challenges radiologists encounter when interpreting dense breast exams. The presentation also includes current dense breast research and an overview of screening options for women with dense breasts. Case reviews of dense breast patients demonstrate the radiologic dilemma by comparing mammograms and Automated Breasts Ultrasound (ABUS) exams.
Testimonials
ABUS users provide their commentary on the clinical need for supplemental screening for dense breasts, and how ABUS has performed in clinical practice.
Clinician Experience
The clinical need for ABUS
How does ABUS benefit surgeons?
What should be done for patients with dense breasts?
Invenia ABUS patient experience
Patient Experience
Patient's provide their impressions of ABUS supplemental screening for dense breasts, and how it has affected them. For more information on breast care for patients, please visit
ABUS peace of mind
Carol's story
Joyce's story
Michelle's story
Clinical Images
Invenia ABUS images and cases
Below are cases of ABUS clinical images and cases. Images can be viewed in multiple hanging protocols. Click here for a brief overview of the anatomy of an ABUS image.
Case 45 - 82 yr. old - Annual screening mammographically occult IDC
Case 46 - 54 yr. old - left palpable - IDC incidental finding right lobular carcinoma
Case 47 - 56 yr old - Annual screening mammographically occult IDC
Biopsy proven IDC shown with Invenia ABUS, hand-held ultrasound, mammography and MRI


Gallery
Clinical Evidence

Clinical Evidence

Clinical Evidence