Centricity LIVE Sponsors
---
Centricity LIVE will be attended by IT decision-makers from academic medical centers, hospital systems, imaging centers, and large physician practices. Sponsors have the potential to reach as many as 1,800 healthcare executives, providers and their staff.
Platinum

Microsoft in Healthcare: Health needs are infinite, but resources are finite. Transforming healthcare requires more than digitizing medical records and claims. We need "systems of insight" that analyze data to help predict and prevent health incidents, and "systems of engagement" that enable new ways to treat patients more quickly and more long-term. Microsoft platforms and services lay the trusted foundation for such solutions, so that health providers and payors can improve patient and clinician experiences, employee productivity, population wellness, and treatment outcomes while reducing the average cost of care. Health organizations can benefit from Microsoft's industry-leading approach to security, privacy, and compliance while minimizing cost and complexity. Microsoft health solutions enable health professionals to spend less time navigating technology and more time caring for their patients. Health analytics solutions empower health professionals to glean actionable insights.
Find out more at our booth or learn more:
Silver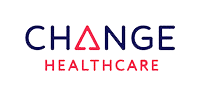 Change Healthcare is inspiring a better healthcare system. Working alongside our customers and partners, we leverage our software and analytics, network solutions and technology-enabled services to enable better patient care, choice, and outcomes at scale. As a key catalyst of a value-based healthcare system, we are accelerating the journey toward improved lives and healthier communities. Learn more at www.changehealthcare.com. While the point of care delivery is the most visible measure of quality and value, we are a healthcare technology solutions company that uniquely champions the improvement of all the points before, after, and in-between care episodes. With our customers and partners, we are creating a stronger, better coordinated, increasingly collaborative, and more efficient healthcare system that enables better patient care, choice, and outcomes at scale.

As an industry leader in today's cloud and cognitive era, IBM helps enterprises across all industries transform and thrive through technology excellence and unparalleled innovation. Watson Health together with IBM Storage aspire to improve lives and outcomes by delivering solutions to address pressing health challenges through data and cognitive insights. ibm.com

InDxLogic - The Automated Indexing Company. InDxLogic automatically indexes patient documents into the EMR, automatically closes the referral loop and other orders, and automatically captures critical observation values to the flow sheet for MACRA, MIPS, PCMH and FQHC Quality Reporting. InDxLogic improves operational efficiency, standardizes processes, and reduces operational costs by 50% or more. Why would you manually index documents any more? Join the hundreds of other GE customers using InDxLogic.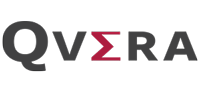 Qvera provides a better way to get patient information into the hands of those who need it. Qvera's visual interface engine (QIE) makes interoperability challenges a concern of the past with our patented and intuitive technology. With QIE, you can do in minutes what normally takes hours with other interface engines. Be a part of driving down the cost of interoperability.

The leading communication platform made specifically for healthcare, Updox offers a suite of solutions that helps independent practices lower costs, boost patient engagement and drive revenue. Utilize Updox to implement a paperless workflow into your practice and improve the amount of time spent with your patients. Updox - Simplifying the Business of Healthcare.

Visualutions is a Healthcare Technology Company that provides clinical, financial, and IT solutions to enterprise organizations such as Federally Qualified Health Centers, Community Health Centers, PCPs, Accountable Care Organizations, Ambulatory facilities, and Freestanding Emergency Rooms. Our products and services are as diverse as the customers we service, and include:
Revenue Cycle Management and Consulting
PM and EHR Software enhancements
System Implementation, Training and Support
Data Conversions and Interfaces
Microsoft Certified Cloud Hosting services
PCMH Management and Consulting
Data Analytics Software and Warehousing
Bronze

For over 30 years, ACES Medical has been providing GE/IDX practices with complete IT services/hosting, revenue cycle management, workflow consulting, and staff automation solutions. www.acesmedical.com or call 888-239-7941.

Clinical content should be easy to build, maintain, automate, and analyze. Bounce Forms provides a fresh and innovative approach to do just that.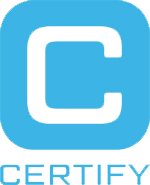 CERTIFY is a consumerism platform that bridges the physical & virtual worlds via a global digital network enabling interactions between patients & providers.

Clearwaves registration platform allows authenticated patient data to flow from a patient to any healthcare provider. Clearwaves platform integrates with the EMR, PM or HIS and provides multiple self-service options including Mobile Pre-check.

Connance is the healthcare's industry leading provider of predictive analytics solutions that personalize the financial and clinical experience for patients. Transforming the revenue cycle and value-based care delivery, Connance leverages data science, integrated to workflow to drive enhanced performance. Connance delivers Patient Pay Optimization, Reimbursement Optimization and Value-Based Risk solutions that combine Connance data, hospital data and consumer data to stratify patients based on social determinants to predict behavior and provide actionable insights to improve net income and patient outcomes. Connance solutions connect more than 500 hospitals, thousands of physician practices and other clinical locations and more than 80 collection agencies nationwide creating the largest research database of its kind.

Our Clinically Speaking team has put together a comprehensive suite of products that enhances the clinical experience for both patients and healthcare providers. Our in-depth knowledge of Centricity and ability to customize commands to any form set and workflow has proven invaluable to our customers.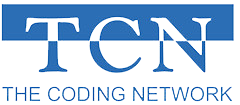 The Coding Network provides four primary products: remote coding services (ongoing or temporary), coding compliance audits, coding helpline services and provider documentation training. Our U.S. based certified coders/auditors provide services in 56 medical specialties, 50 states, 102 academic institutions, 300+ medical billing companies and numerous community-based practices and facilities.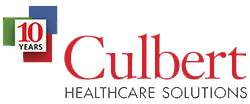 Culbert provides high value interim management, revenue cycle and IT services for GE clients. We help GE clients optimize advanced functionality including ETM, enhance integration with clinical systems, streamline upgrades and implement business intelligence solutions.

Dell EMC OEM is for the Futuremakers. We help product developers and manufacturers rapidly turn their ideas into market-ready solutions, and take them to the world. By powering your solution with Dell EMC high-performance Tier 1 infrastructure, backed by the strength of our global supply chain, you can innovate faster, improve customer experiences and scale smarter. Learn more at DellEMC.com/OEM

Diamond Health Care - As part of Diamond Healthcare Communications revenue cycle management solutions, our patient communications platform easily integrates with the majority of industry leading hospital information and practice management systems for billing efficiency. We excel in delivering smart patient friendly statements that will help clients accelerate self-pay collections, increase A/R dollars, decrease A/R days, increase staff productivity, and enhances the post-discharge patient experience. Our proprietary DiamondView platform provides a suite of tools that give you the transparency to easily monitor your processing.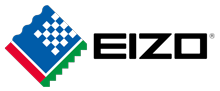 EIZO is a visual technology company that develops and manufactures high-end display solutions by integrating hardware and software technologies to help customers work more efficiently.

During EMR outages, or while EMR is up, view patient charts, images and schedules, over any device, add notes and archive old data with CareFinity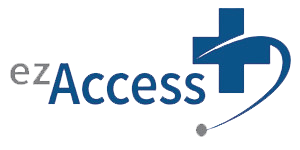 ezAccess provides platform to communicate between Patients, Providers, Staff and Referring Providers with over 100 workflows to make practice efficient and reduce cost.

Fairway Payments provides end-to-end integrated payment processing for GE Centricity users. EMV is now available & P2PE is coming soon.

HealthAsyst provides Self Service Patient Check-In and Intelligent e-Forms capture software for GE's Centricity Practice Solution (CPS), Centricity EMR (C-EMR), Centricity Group Management product suites. CheckinAsyst is a powerful and intuitive tool designed to interact with and collect data from patients from pre-registration to check-in, including e-signed consent forms and clinical history. Equipped with a robust bi-directional interface with GE systems, CheckinAsyst improves patient outcomes and experience, enhances workflows to improve clinical efficiency, and drives down costs while accelerating revenue for your practice.

Health Finance is today's premier solution for the Healthcare Finance industry. It allows patients affordable payment options, and healthcare providers to supply more needed services to its community.
This mobile-first platform simplifies patient applications and increases success in the financing process. Not only data driven, Health Finance is fueled by machine learning for the highest optimum result.

IM Your Doc is a mobile-first messaging app disrupting provider-to-provider & patient-to-practice engagement. Anchored in a fully HIPAA-compliant environment, IM Your Doc facilitates real-time delivery and notifications that boosts responsiveness.

InteliChart's solutions address patient engagement and outcomes management. InteliChart delivers unmatched outcomes for PHM and quality payment programs by automating patient management efforts.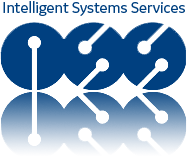 Intelligent Systems Services - Powerful information technology ecosystem for all GE applications. Application aware disaster preparedness for Centricity Business, CPS, EMR and Group Management.

InterSystems Corporation is the worldwide leader in software for connected healthcare. Our advanced data management, integration, and active analytics technologies enable hospitals, IDNs, and regional or national HIEs to capture, share, analyze, and act upon their data. InterSystems products are used by thousands of hospitals and labs worldwide, including all 14 hospitals on the Honor Roll of America's Best Hospitals as rated by U.S.News and World Report. For more information, visit InterSystems.com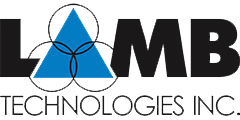 LAMB Tech revolutionizes how GE Customers exchange images and patient data with its Powered by Medicom Solutions designed to enhance their GE investments. LAMB Tech is the only Centricity Partner ever authorized for both EMR and Enterprise Imaging.

Logical Innovations, LLC software products simplify processes essential to every practice. VSC captures patient entered data and electronic signatures while VFE is the preferred tool for Encounter Form creation. We also offer expert Consulting Services.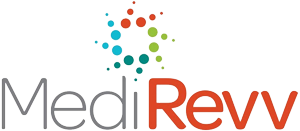 MediRevv is a healthcare revenue cycle management and coding company that helps hospitals, physician groups, health systems and academic medical centers grow their revenue.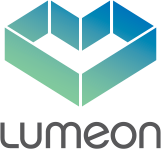 Lumeon enables clinics to virtualize, automate and orchestrate patient pathways across the care continuum. Our Care Pathway Management (CPM) platform and suite of solutions unify care teams, clinicians and patients across specialisms like post-acute care and chronic condition management. This reduces variance, readmissions, lowers operational cost, improves patient and referrer experiences.

NetApp is a strategic storage partner for GE Healthcare's clinical applications. NetApp's solutions provide performance, reliability and security for both general IT and clinical applications.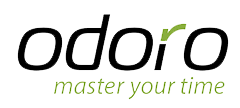 Odoro's patient scheduling solutions empower scheduling workflows to improve provider matching, patient access and efficiency. Integrated with CB & CPS Odoro offers Multi Channel Patient Self-Scheduling, Access Center Scheduling & Patient Referrals.

Optum is a health services and innovation company on a mission. We are 124,000 people dedicated to improving the health system for everyone in it. We power modern health care by combining data and analytics with technology and expertise. For more information, visit https://www.optum.com

POS Professional Office Services helps your practice collect more patient-owed revenue. Use as a stand-alone service or integrate into your Centricity Patient Portal.

Pure Storage offers healthcare providers and researchers an advantage – a radically simple data platform. All-flash arrays and blades deliver high performance and 99.9999% availability for machine learning, artificial intelligence, enterprise imaging and more. Pure's Evergreen Storage® technology refresh program and non-disruptive upgrades mean no more migrations.

RevSpring's advanced patient engagement technology uses data analytics to tailor patient communication through phone, text, email, app, and personalized statements.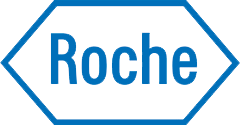 Diagnostics Information Solutions (DIS) is chartered with making Roche Diagnostics the partner of choice to healthcare stakeholders by providing data-driven information solutions for better patient care and smarter, more efficient R&D. Access to data combined with Roche's background in diagnostics, medicine and biology enables insights that will usher in a new era of patient-centric healthcare through better-informed decision support.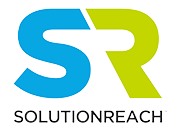 Solutionreach is revolutionizing patient-provider relationships. We created the leading patient relationship management platform to empower providers with tools to maximize patient relationships and foster loyalty.

Summit Software Technologies provides add-on solutions with proven results. 350+ medical groups have discovered the power of Summit's software offerings. Don't miss your opportunity.

Our purpose is to serve the nation with the single most trusted and capable health information network, built to increase patient safety, lower costs and ensure quality care.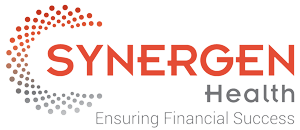 SYNERGEN Health optimizes the revenue cycle of complex physician, hospital and ancillary health care organizations through proprietary technology solution-sets and services.

TrueNorth - Navigating Healthcare through Technology. Our services include Cloud Hosting, Managed IT, Disaster Recovery, Healthcare Information Technology and HIPPA Security. Our support partnerships include GE Healthcare, Citrix, Microsoft, Trinity Network Solutions, CISCO and VMWare.

TrustCommerce offers a comprehensive suite of patient payment solutions with a focus on security, data protection, and risk mitigation. TrustCommerce is integrated with GE Centricity and Patient Online for the secure processing of credit cards.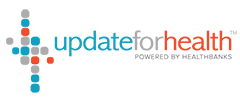 Medical practices, physician groups, and health systems use Update for Health to improve patient engagement with their Patient Portal, minimize no-shows, promote events and seminars, seasonal reminders, important practice updates, and patient surveys.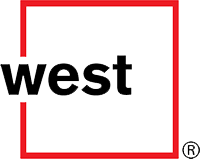 West's technology-enabled communications help organizations engage and activate patients between appointments to solve patient access, routine care, chronic care and transition care challenges.