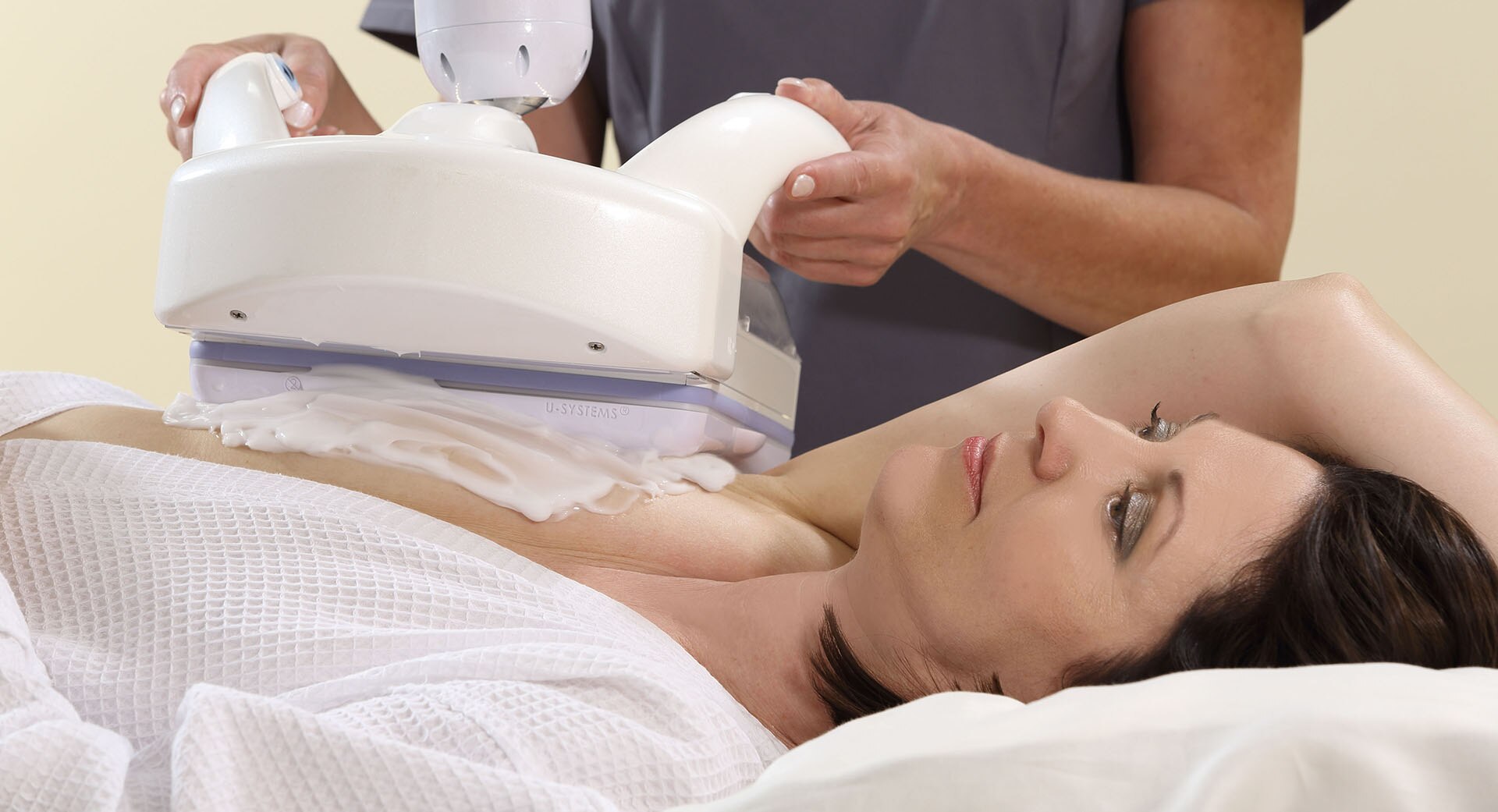 BREAST IMAGING: Invenia ABUS
Look Differently at Dense Breast Tissue
Technology
Improved imaging for women with dense breasts
Fast Facts
Invenia ABUS has shown to increase invasive cancer detection by 55% over mammography alone for women with dense breasts.

40% of American women have dense breasts which increases their risk of developing cancer 4-6 times, and 71% of breast cancers are found in dense breasts.

Reproducible and efficient, the 15-minute Invenia ABUS exam removes operator dependence, and provides a comfortable, non-ionizing exam for patients.

Invenia ABUS captures 3D volumes that provide breast imagers a more complete exam that can be archived and compared with prior exams.
*Brem RF, Tabár L, et.al. Assessing Improvement in Detection of Breast Cancer with Three-dimensional Automated Breast US in Women with Dense Breast Tissue: The SomoInsight Study. Radiology. 2015. Mar; 274(3): 663-73.