The Affordable Care Act (ACA) turns 10 years old in 2020. The landmark law secured health insurance coverage for millions of Americans who lacked it by both creating subsidized private marketplaces for individuals to buy insurance, and giving states the funding to expand Medicaid, while creating rules around what plans needed to cover as part of an essential benefit package. The focus was on getting people covered by robust insurance policies.
In the decade since passage, the ACA has certainly had some challenges, both political and practical, but no one can argue with the fact that it achieved its primary goal of massive coverage expansion. But even though millions more have insurance, is health care more "affordable" than it was before the ACA? The answer is a resounding no.
Ten years later, Americans still find health care at the center of electoral politics. The topic gaining the most attention is the affordability factor in health care with Presidential candidates espousing policies ranging from "Medicare for All", Medicare buy-in, a new public option, and building upon the ACA. All these policies are about making health insurance and ultimately health care more affordable and more accessible. And while the candidates are targeting Big Pharma and the insurance industry with their rhetoric, Congressional aides, agency staff, and Washington think tanks are hard at work developing cost containment policies that go beyond the targets of the campaigns, and seek to reduce the largest area of health care spending – hospital costs.
We are entering a decade of continued cost-cutting attempts by both public and private payers, leading to what could be referred to as "America's New Health Care Efficiency Mandate".
---
Health systems cannot afford to ignore the efficiency mandate and must begin to improve operations and clinical workflows today.
---
Health systems cannot afford to ignore the efficiency mandate and must begin to improve operations and clinical workflows today. Several policies being implemented or developed today make this need an urgent one. From requiring consumer price transparency to rationalizing variable reimbursement rates, policymakers are on the hunt for new ways to make health care more affordable.
Provider Price Transparency
Beginning in 2018, health systems were required to make their charges for services publicly available on the internet with the goal of bringing more transparency to health care prices and allowing patients to see what health care services were going to cost. However, similar to a hotel's list price versus a pre-negotiated business rate, prices on the hospital charge master have no real correlation to what a patient's health insurer would actually pay the hospital, and therefore any transparency created was not reflective of the actual cost to patients.
On June 24, 2019, President Trump issued an Executive Order directing the Department of Health and Human Services (HHS) to create rules requiring health care providers to disclose their negotiated prices with health insurers for "shoppable" services– common services provided by multiple providers in the area so that consumers can "shop" for the best price for the service they require. In theory, advocates of price transparency for shoppable services postulate that competition can't work to discipline health care costs unless consumers understand the prices they are paying.
The first rule, released by HHS on November 27, 2018, is the Calendar Year (CY) 2020 Outpatient Prospective Payment System (OPPS) & Ambulatory Surgical Center (ASC) Price Transparency Requirements. This rule finalizes price transparency definitions for hospital, standard charges, and items and services. It includes requirements for making discounted cash prices, prayer-specific charges, and minimum and maximum negotiated charges publicly available.
Hospitals will be monitored for compliance and fined for non- compliance. The hospital lobby has expressed concern that these efforts will backfire and lead to potentially higher pricing, and definitely more confusion for health care consumers instead of less. Hospital leaders believe the final rule does not achieve the goal of providing patients with out-of-pocket cost information. On December 4, 2019, seven hospital systems and organizations sued the federal government to stop the implementation of this rule on grounds that it exceeds the Administration's authority, violates the First Amendment, imposes a significant burden on hospitals, and is arbitrary and capricious.
If the rule stands, patients will be able to see what hospitals are charging their insurer before care is rendered. Informed patients will begin to shop around, and hospitals will have to defend their rates in a way they have not had to before. In most other areas of the economy where there is competition in the marketplace the ability for consumers to comparison shop has led to lower prices, but the health care market does not always reflect the general consumer marketplace. If price becomes a more important part of the health care consumer equation for insured patients than it has been in the past, hospitals must do their best to become more efficient with their resources and operate at lower cost.
Coverage Transparency
The second rule created by the direction of President Trump's Executive Order is a proposed rule released by HHS with the Treasury and Labor Departments to address transparency for insurance coverage.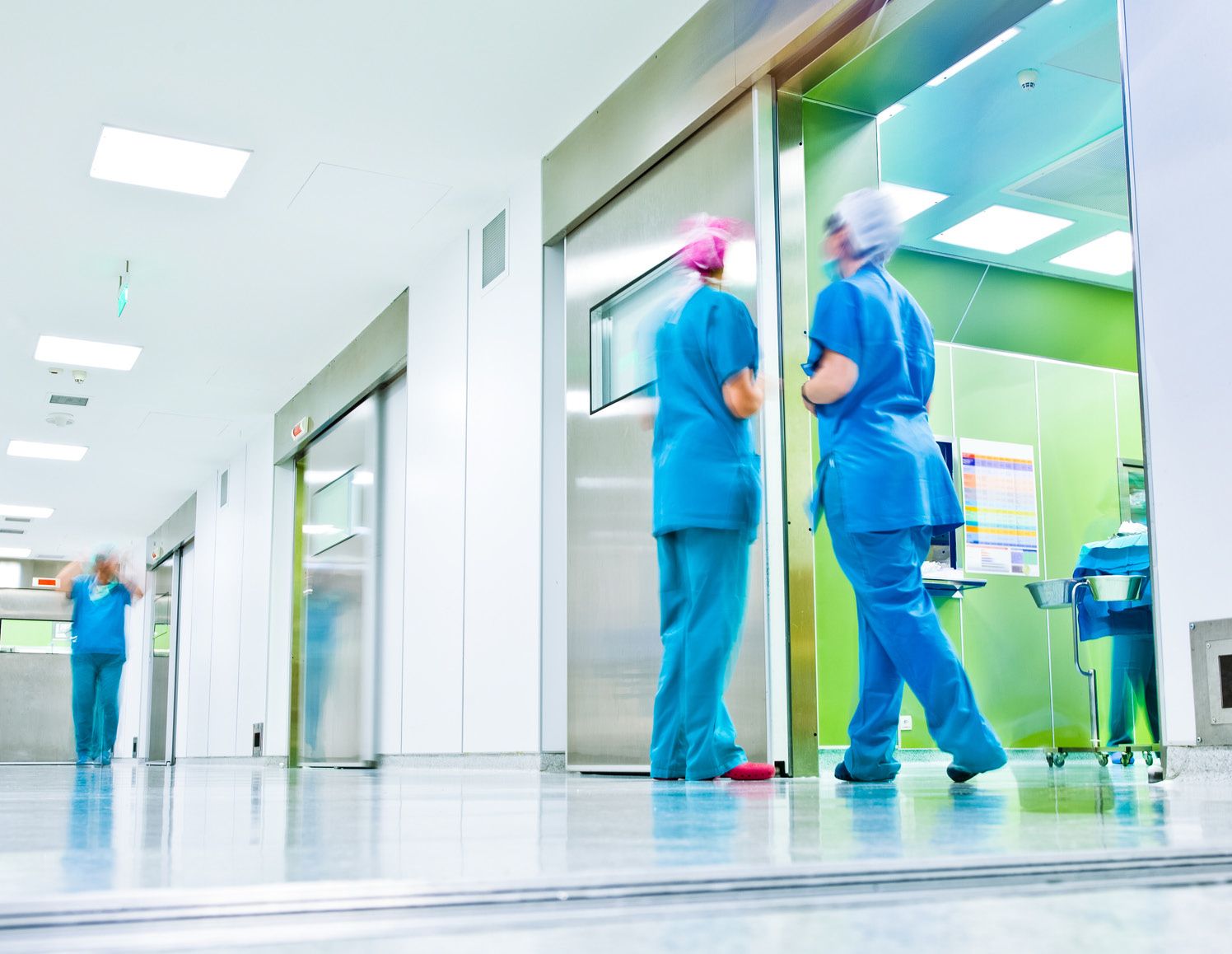 The proposal would require most group health plans and health insurance issuers to disclose price and cost-sharing information to participants, beneficiaries, and enrollees in real-time. Consumers would have access to personalized out-of-pocket cost information for all covered health care items through an internet service tool. The proposed rule would also require health plans and issuers to make their in-network negotiated rates publicly available in standardized files. This proposed rule remains open for public comment until January 14, 2020.
Site-Neutral Payment and Private Payer Steering
Another initiative is aimed at cutting hospital reimbursements with site-neutral payment policies. Already underway, site neutrality is where payers, including Medicare, refuse to pay more for services delivered outside of the hospital, regardless of whether they are provided by a hospital-owned clinic or another type of provider, such as an independent physician practice.
In the past, Medicare has included hospital-related overhead in its payments to hospitals for outpatient services, even if those services were provided off the hospital campus. As of November 2, 2015, any newly built or acquired clinic, physician practice, imaging center, or other type of provider is paid at a rate similar to what a non-hospital provider would be paid for services rendered to Medicare patients – hence the name, site- neutral payment.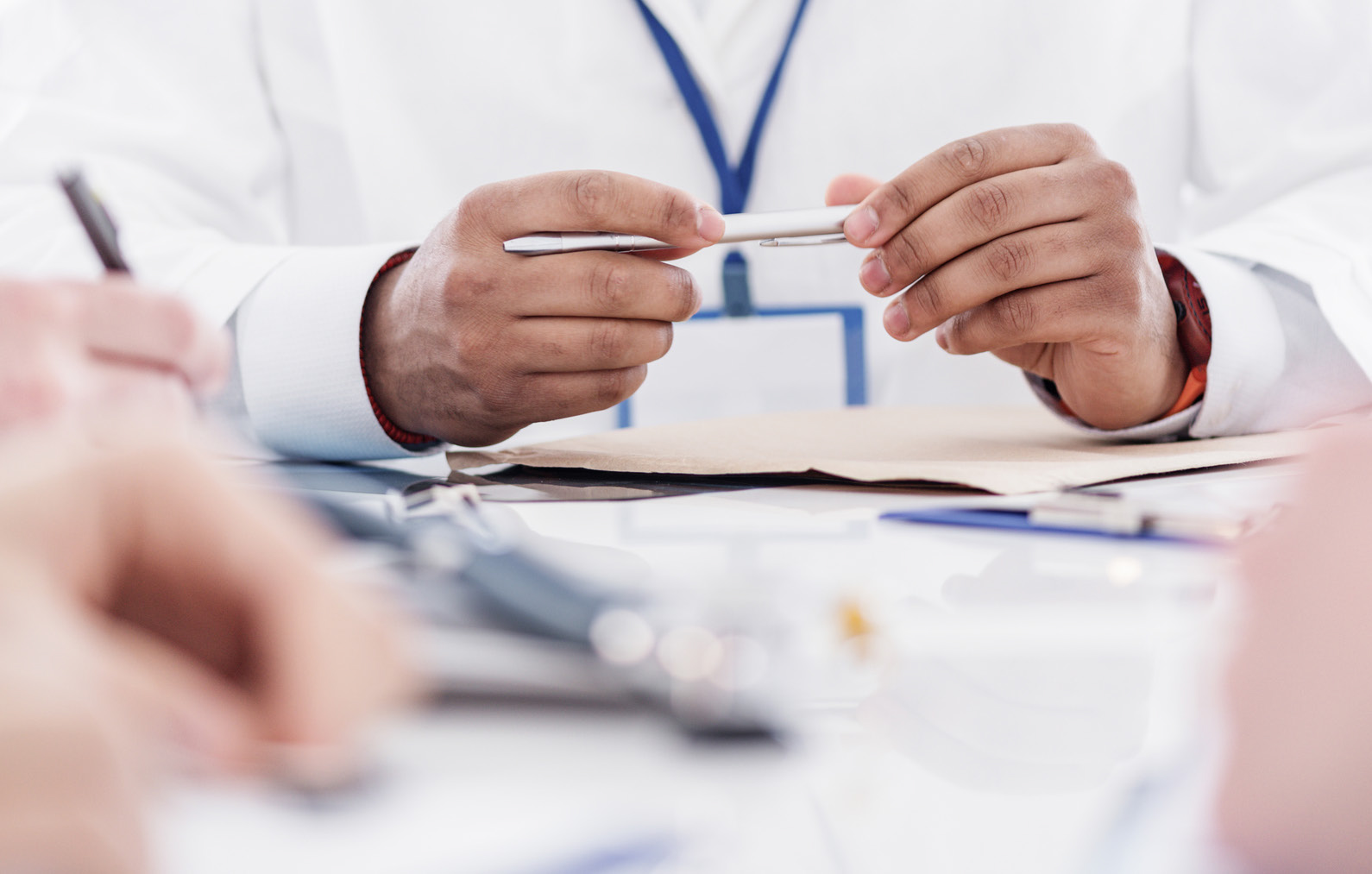 The Centers for Medicare and Medicaid Services (CMS) expanded the policy to include office visits at hospital owned sites that were established prior to the November 2, 2015 date, but a recent court ruling struck the expansion down. Despite this setback, CMS could revisit the expansion in another way or Congress could legislate the change in the future. At the same time, we are seeing an increasing trend of private sector insurance companies using their Medical Necessity policies to require patients to get certain outpatient services, such as advanced imaging, at non-hospital outpatient centers. Referred to as steering, it is a growing strategy and it's perceived as one of the few weapons insurers have left to negotiate effectively. In addition to directly eliminating higher priced hospitals as a resource for covered services, steering practices restrict the consumer's ability to comparison shop and can thus interfere with competition among healthcare providers. Steering may be a good deal for those independent centers, but less so for hospitals, and potentially for patients.
---
"If price becomes a more important part of the health care consumer equation for insured patients than it has been in the past, hospitals must do their best to become more efficient
with their resources and operate at lower cost."
---
If Medicare and private insurers are moving more toward site-neutral payments and steering outpatients away from hospitals and hospital owned entities, health systems need to become more competitive and efficient in outpatient service lines, both off-campus and on-campus, or risk continuing to lose patients to independent providers outside of their system.
Curbing Surprise Medical Bills
Few health policies are getting more attention in Washington these days than surprise medical billing. Many of us as patients have fallen victim to a surprise medical bill from an out-of-network provider for a service rendered or a procedure delivered in a hospital or other setting in our insurers' network. A Kaiser Family Foundation analysis found that 1 in 6 emergency visits and hospital stays in 2017 had at least one out-of-network charge.
This has been going on for a long time, and the American public has had enough. Congress is debating how to address surprise medical billing with proposals working their way through the health care committees in Congress. Whether the solution is for patients to be charged the median in-network rate, or by creating an arbitration system, we should see out-of-network payments to hospitals drop on a number of services.
---
Hospitals really have no choice but to accept that cutting costs will be a top priority for the foreseeable future.
---
Expanding Alternative Payment Models
Another avenue by which legislators are trying to reduce costs is by expanding models of reimbursement that are tied to patient health outcomes in Accountable Care Organizations (ACOs) and other value-based models. Although the number of official ACOs in Medicare has decreased from 2018 to 2019, the number of beneficiaries covered in ACOs has continued to rise steadily. Government and private payers are expanding these payment models to include additional patient populations or for certain episodes of care, tying reimbursement levels more directly to patient health outcomes.
Taking Command of Hospital Costs
More than just a trend, the legislative and regulatory efforts meant to scrutinize and reduce hospital costs are here for the long-term. In this environment, it is increasingly difficult to provide reliably affordable, accessible, and efficient patient care. Problems arise such as staff fatigue, declined transfers, excessive hospital stays, sub-optimal implementation of care pathways, inefficient utilization of staff, and imbalanced resource utilization across the system. In light of this, many hospitals are thinking outside the box and considering new approaches to monitor and decrease costs. One such innovative approach is the hospital command center model.
Providing much needed visibility to a decentralized operation, command center set ups are used by many other complex, high-consequence organizations such as aviation, military and emergency management to foster communication and coordinate time-sensitive activities. Removing silos and utilizing data analysis can offer hospital teams a broad macro view of operations across their care continuum. Real-time data can provide insight into resource utilization and give visibility to high-demand times and under-used facilities, staff and supplies. Operational data from many sources within the hospital can be aggregated and monitored to find opportunities where resources can be maximized, and costs can be reduced on a large scale.
Hospital leadership needs to find more savings than just the low hanging fruit. System-wide data-driven management should be a consideration for hospital systems, no matter their size. Hospitals really have no choice but to accept that cutting costs will be a top priority for the foreseeable future. With all these changes comes the necessity for health systems to find efficiencies in their operations, using data, technology, workflow and operational analyses that can streamline their operation and cut costs without losing focus on the most important goal; improving health outcomes.
---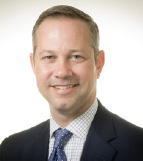 Orrin Marcella
Executive, Government Affairs and Policy GE Healthcare
Orrin Marcella leads U.S. Government Affairs for GE Healthcare in Washington, DC. He has been with the company since June of 2009. In this role, Orrin is responsible for fostering and maintaining relationships with Congress and the Administration with the goal of advancing GE Healthcare's public policy priorities. He focuses on issues that improve health care quality, increase access to health care technology, and improve the value of health care.
Orrin came to GE from the American College of Radiology, which he joined 2006. In his role as Director of Congressional Affairs, Orrin advanced health care delivery system reforms that promoted quality improvement and clinical appropriateness. Prior to his time at the ACR, Orrin was the Assistant Director of Federal Affairs for the College of American Pathologists where he represented the interests of laboratory physicians before the Congress. Orrin also managed the College's Political Action Committee and Grassroots efforts.
Orrin began his career in Washington in the office of Representative Karen L. Thurman (D-FL). He served as Rep. Thurman's Director of Finance for her 2002 election campaign in Florida.
Orrin graduated from Mary Washington College in Fredericksburg, VA with a degree in Political Science. A native of Cape Cod, Massachusetts, he now lives in Washington, DC with his wife and two children.