CARESCAPE Enterprise Access
Secure, reliable, flexible DAS solution.
---
Use of smart devices keeps growing. Can your network handle it?
High-quality patient care depends on fast, reliable communications, increasingly through smart phones and other wireless devices. You need to provide a comprehensive communications network that offers uninterrupted coverage for all departments, clinicians, patients and their families, regardless of what device they're using or where they are located within the hospital. Reliability, flexibility and security are of the utmost importance. You want your new system to require minimal maintenance and remain scalable and vendor neutral so it can continue to meet your enterprise's growing needs. And you need this solution to fit within your budget.
CARESCAPE Enterprise Access, an exceptional DAS solution.
CARESCAPE™ Enterprise Access is a distributed antenna system (DAS) that brings cutting-edge communication infrastructure to your hospital. Our DAS solution coordinates the seamless integration of cellular communication networks, medical telemetry, public safety and other networks to better harness and distribute clinical information. Reliable cellular coverage is important for doctors and clinical staff and for patients and their families too.
With nearly a decade in the DAS business installing and servicing strictly hospitals, GE offers:
Expertise in providing a vendor-neutral, scalable solution that can support ApexPro™ telemetry devices
Seamless onboarding of wireless providers
Funding options to accommodate virtually any budget
Optimized uptime and quality service
Benefits
Scalable system that can easily onboard any carrier.
We know hospitals. We develop comprehensive DAS solutions, install them, maintain them and manage the carrier relationships during on-boarding. CARESCAPE™ Enterprise Access supports voice, data, telemetry and public safety radio services, all on one unified DAS infrastructure.
Plus it is scalable and modular to support added coverage areas or new services as your requirements change over time. Our "wire it once" approach reduces costs and minimizes disruptions.
Trustworthy, reliable and easy to manage.
Our exclusive remote CARESCAPE Systems Manager software actively monitors your infrastructure and alerts you to performance issues. The system can be fully managed by your IT staff, or GE's Remote Operations Center can service your system for you.
And to make sure that your DAS is always performing optimally, we continually update our service support packages and provide ongoing training to our field engineers and technical specialists.
Financial resources constrained? No worries.
By leveraging your existing network and the different funding options GE offers, the purchase and installation of the CARESCAPE Enterprise Access system can be surprisingly affordable. Our experts will partner with you to ensure that the solution your hospital needs works within your budget.
Technology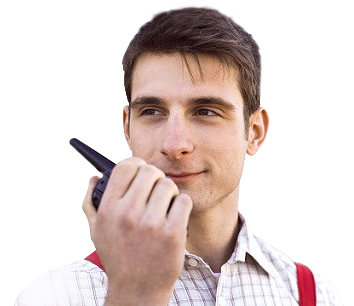 CARESCAPE Enterprise Access supports:
Mobile
Smart devices
Multiple wireless technologies at different frequencies: 700, 800, 850, 900, 1700, 1900, 2100MHz
Multiple wireless providers on a single system
Public Safety
700 and 800 MHz public safety frequencies
Two-way radio
WMTS Telemetry
ApexPro CH and ApexPro FH Telemetry systems
Field coverage redundancy should an antenna and antenna field fail