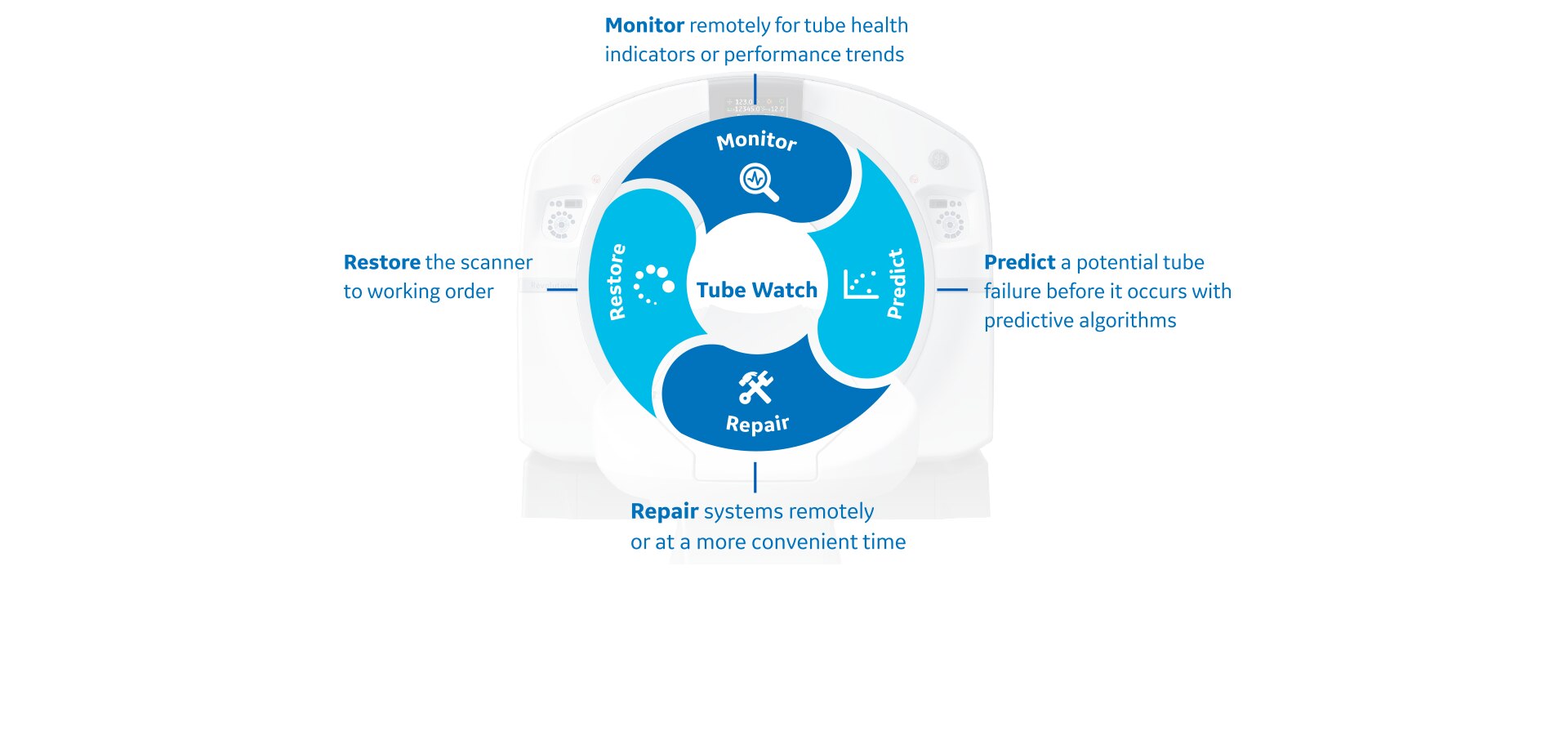 SERVICES: Tube Watch
Reduce disruptions. Enhance care.
---
Tube Watch is GE Healthcare's predictive solution that is designed to remotely monitor and predict tube failures before any disruption occurs and repairs system remotely or at a more convenient time. Tube Watch allows proactive part delivery and service scheduling to avoid tube failure and gets the scanner restored. If a tube fails unexpectedly,we guarantee you the full credit of your annual Tube Watch premium.1
If you can predict it, you can prevent it.
Tube Watch is GE Healthcare's predictive offering that helps:
Optimize exam revenue stability
Minimize workflow disruptions
Enhance patient care
Fast Facts
>40 average loss of scans per year due to 1 tube failure.

$64,000 Estimated annual value of total revenue losses from tube failure.

>5% Increased staff overtime costs.

$20,000 Direct revenue loss from 1% unplanned downtime increase.
Supporting materials
Watch

Tube Watch video
1 Primary market research conducted by GE Healthcare with 10 customers.
2 Guarantee is subject to the terms in your Statement of Service Deliverables.