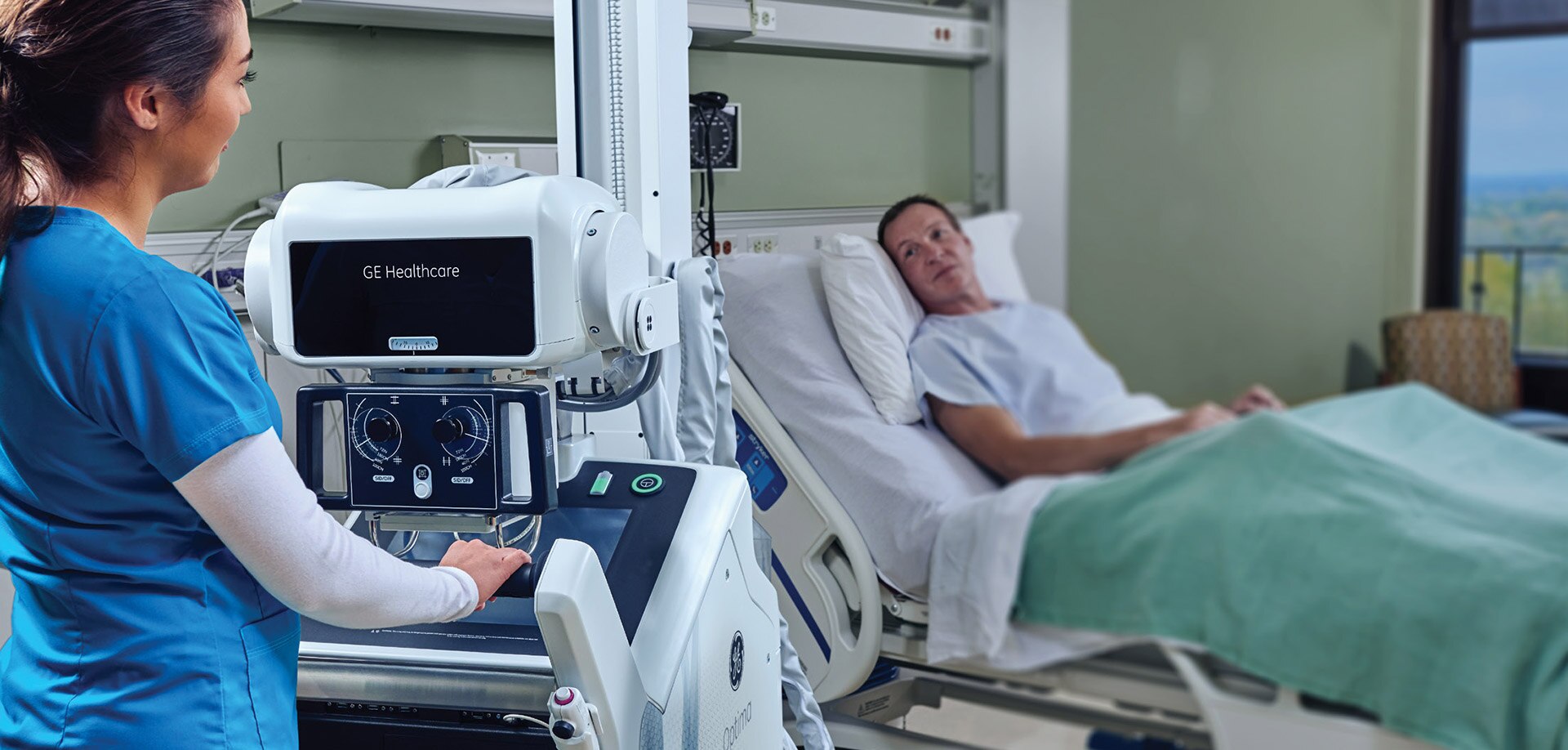 X-RAY: OPTIMA XR240AMX
Designed to be the highest resolution pediatric capable mobile x-ray systems in the...
Technology
Technology that adapts in the environment you need it
Fast Facts
FlashPad HD High resolution, digital cassette sized detectors designed to work in the most challenging clinical areas such as operating room, NICU, Emergency Department and more.

QuickConnect
Adaptive wireless technology enables automatic channel switching to improve image transfer and avoid wireless interference with other surgical equipment on the hospital network.

QuickCharge
The FlashPad HD detector batteries charge on the go, in "standby" mode, or when the system is powered on nd plugged in. This gives peace of mind knowing that it will be ready when needed.

QuickEnhance
1-touch image reprocessing for line and tube visualization and more.

InSite Remote Service Diagnostics
Provides capabilities for remote service monitoring, diagnostics, analytics, and support.