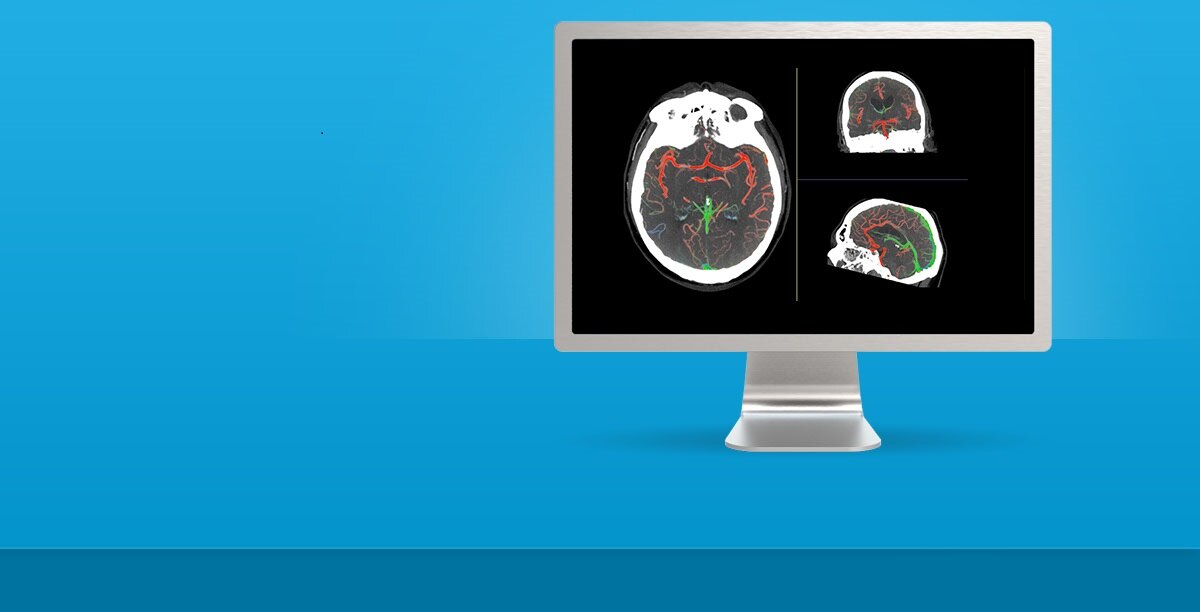 FastStroke
---
The application provides quick loading and clinically relevant organization of all the scanned series, which are synchronized and displayed in a manner that enables you to review, efficiently and with high confidence.
FastStroke also provides ColorViz to aid in the visualization of the timing of collateral vessels using the mCTA series. FastStroke has full integration with CT Perfusion 4D to provide automatic neuro perfusion analysis as part of the workflow.
Features
Features
Easy and intuitive workflow to quickly access all series of a CT stroke workup simultaneously
Flexible layouts that automatically adapt to display all acquired phases within the mCTA
Intelligent color coded display provided by ColorViz. this enables an easy and confident identification of vascular enhancement timing, including collaterals, in a single composite view.
Fully integrated single workflow with Neuro Perfusion automated processing

System Requirements
AW VolumeShare 7 or later
AW Server 3.2 or later
Color Monitors
Single or Dual Display Monitors for AW Server in Landscape and Portrait orientations
Intended Use
FastStroke is a CT image analysis software package that assists in the analysis and visualization of CT data derived from DICOM 3.0 compliant CT scans. FastStroke is intended for the purpose of displaying vasculature of the head and neck at different time points of enhancement. The software will assist the user by providing optimized display settings to enable fast review of the images in synchronized formats, aligning the display of the images to the order of the scans and linking together multiple groups of scans.
In addition, the software fuses the vascular information from different time points into a single colorized view. This multiphase information can aid the physician in visualizing the presence or absence of collateral vessels in the brain. Collateral vessel information may aid the physician in the evaluation of stroke patients.
Find More Imaging Software by Modality
Find More Imaging Software by Clinical Area