Nuclear Cardiac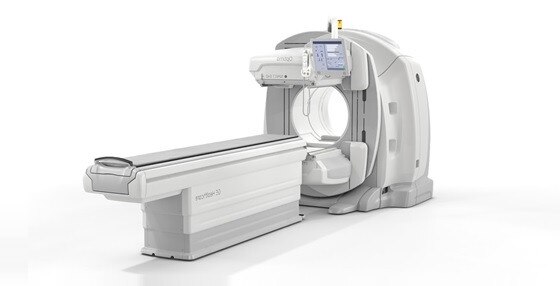 ACCREDITATION TYPE:

CE, ASRT – Technologists/Allied Health

COST:

Contact Us for Quote

COURSE ID:

TBD

COURSE LENGTH:

3.5 Days (Monday through Thursday at 12:30pm)

CREDIT HOURS:

TBD
Interested in taking this course?
Already registered? Login
About this class
Exceptional imaging requires more than advanced equipment. It takes skilled, dedicated people who can confidently use the equipment to its fullest potential, helping to: increase patient throughput, produce outstanding images, reduce errors and retakes, and improve staff satisfaction, year after year.
The 3.5-day course at the GE Healthcare Institute in Milwaukee is designed to build on what Nuclear Medicine technologists have learned from their onsite training on cardiac applications. Course includes the use of CT attenuation correction, Evolution Applications, Basic EKG analysis and SPECT Reconstruction Theory and its effect on results. Software covered includes processing of the advanced data acquisitions from the Discovery NM 530c in list mode and the use of Alcyone MDC. Software packages covered include ECToolBox Cardiac processing, 4DM Cardiac application and the QGS/QPS Application
The GE Healthcare Nuclear Cardiac training course is designed to provide the attendee with the knowledge to successfully produce cardiac exams using various applications. This course will provide a framework for participants to teach other technologists at their facility.
Participants who meet attendance requirements are eligible for ASRT Continuing Education credits.
Overview

By the end of the program, Technologists who attend the complete didactic segment will have a better understanding of nuclear cardiology, and be able to perform intermediate to advanced procedures as described in the Skill Inventory.

Course Competencies

Identify cardiac anatomy
Position patients and set up ECG
Identify a good ECG trace and bad ECG trace
Select appropriate scan protocols
Perform cardiac scans using different quantitative packages, including First Pass, BPGS, QGS/QPS, 4DM, Myovation, and ECToolBox.

Target Audience

This course is designed for technologists performing Nuclear Cardiac imaging.

Prerequisites

Some experience in basic Nuclear Medicine procedures and at least 6 months of use on the Xeleris Workstation.

It is beneficial for those attending this course to know the basic operation of the Gamma Camera and CT component if so equipped.

There are online courses that are prerequisites to the instructor-let training at the GE Healthcare Institute. As our curriculum follows a progressive pattern, you must complete the prerequisite courses before the instructor-led portion of the curriculum.

The online component of the curriculum will include Cardiac Anatomy and Cardiac Overview.

Schedule / Registration

Class Schedule:
Ongoing

Or, contact TiP* Applications for pricing and scheduling information.