CT Revolution Proficient (256-Slice) Service Training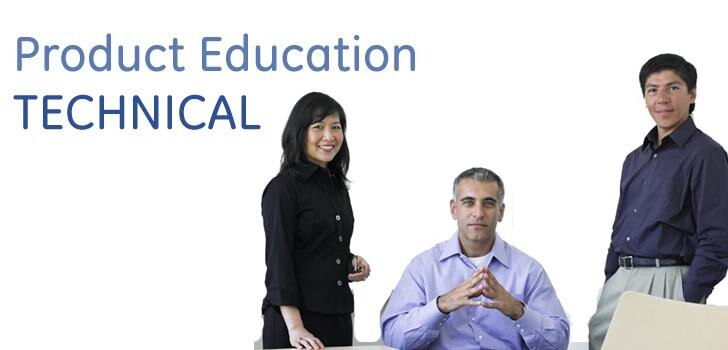 Cost:

$6,615

Course ID:

11503

Course Length:

2.5 Days

Course Part Number:

R0067CT
Interested in taking this course?
Already registered? Login
About This Class
This course provides the knowledge and skills necessary to perform service tasks on GE Revolution CT 256-slice systems. It is an integrated training program that includes instructorled training session(s). Knowledge and service skills are practiced and applied during handson lab activities using Revolution CT (256-slice) systems. A knowledge-based exam and practical hands-on assessment is included in this course.
Overview

At the end of this course, the service professional will be able to:
-Identify the components of a GE Revolution CT (256-slice) system
-Operate a Revolution CT (256-slice) system as required for servicing
-Perform functional checks and planned maintenance procedures
-Perform basic troubleshooting and corrective maintenance procedures


Prerequisites

CT Proficient

- R0065CT ($25,185)

CT Full Service Training: Revolution CT (CBT) -no charge – cost is included in course tuition

Pricing Options

Tuition: $6,615

Target Audience

Service personnel who will service GE
Revolution CT (256-slice) systems.
Schedule/Registration
Please do not put schedule and registration in s-curve. Please put schedule in the product content module as seen below.
| Start Date | End Date | Location | Registration | Waiting List |
| --- | --- | --- | --- | --- |
| Wed, May 8 2019 | Fri, May 10 2019 | Waukesha, WI | Register Now | |
| Wed, May 22 2019 | Fri, May 24 2019 | Waukesha, WI | Register Now | |
| Wed, Jun 26 2019 | Fri, Jun 28 2019 | Waukesha, WI | Register Now | |
| Wed, Jul 17 2019 | Fri, Jul 19 2019 | Waukesha, WI | Register Now | |
| Wed, Jul 21 2019 | Fri, Aug 2 2019 | Waukesha, WI | Register Now | |
| Wed, Sep 18 2019 | Fri, Sep 20 2019 | Waukesha, WI | Register Now | |
| Wed, Oct 2 2019 | Fri, Oct 4 2019 | Waukesha, WI | Register Now | |