Cardiac Imaging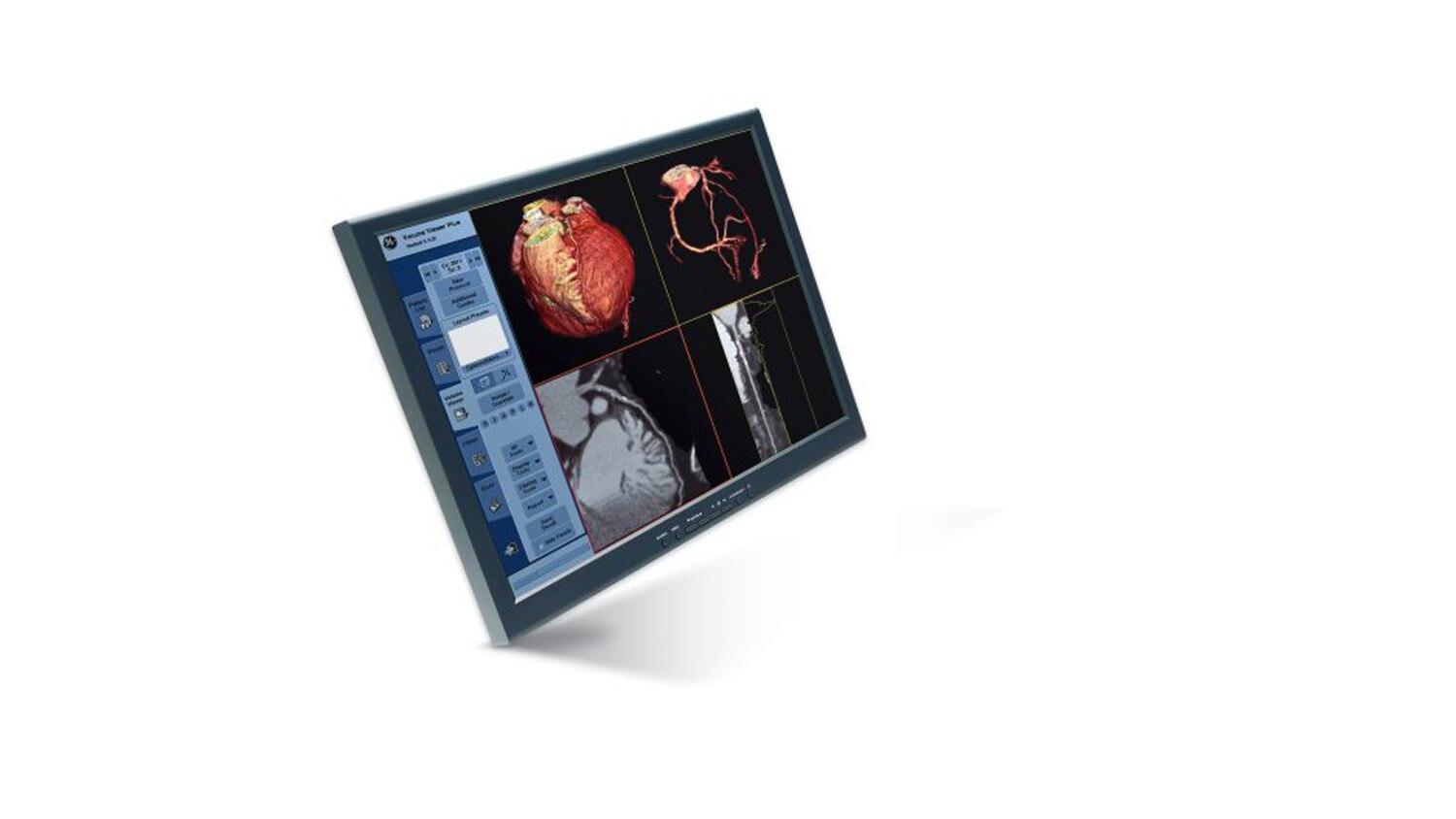 ACCREDITATION TYPE:

CE, ASRT - Technologists/Allied Health

COST:

Contact Us for Quote

COURSE ID:

Full Service - W0009HC | Tuition - W0109HC

COURSE LENGTH:

3.5 Days

CREDIT HOURS:

20 CE
Interested in taking this course?
Already registered? Login
About this class
The CT Cardiac program is delivered utilizing the Revolution HD or Revolution EVO 64 Slice scanners and AW Workstation labs and classrooms. Training methodology will combine lecture and hands-on guided practice. Training content will combine the practical applications of scanner and post processing functions with training on Cardiac anatomy introduced while performing mock studies and manipulation of scan and image data. Image interpretation is NOT part of this course. Participants who meet attendance requirements are eligible for ASRT continuing education credits. Capacity will be limited to ensure an environment conducive to learning. Focus will be on operation and application of Cardiac CT scanning hardware and software on the current CT scanners and Cardiac Workstation software.
Overview

By the end of the program, Technologists who attend the complete didactic segment will be able to use system features and perform basic to intermediate procedures as described in the Skill Inventory.

Course Content

Orientation
CT Cardiac Helical Theory
Patient Prep, ECG Set-up & Training
Cardiac Scanning Physics and Retro Recon
Cardiac Anatomy
VR and MIP Model Building
Vessel Analysis
Smart Score
Cardiac Reformat
Cardiac Function
Cardiac EP (Electro Physiology)

Target Audience

The CT Cardiac Imaging training program is designed for CT Technologists, Radiologists and Cardiologists with GE CT product experience on current CT scanners as well as current AW Workstations.

Prerequisites

This course has no prerequisite requirements.

Schedule / Registration

Or, contact TiP Applications for pricing and scheduling information.
TiP HQ Class General Information
HQ Class Packages
Full Service - Includes round-trip airfare, hotel accommodations, course tuition, training materials, breaks, lunch and certificate of attendance. All evening meals are the attendee's personal responsibility.
Tuition Only - Includes course tuition, training materials, breaks, lunch and certificate of attendance. All evening meals are the attendee's personal responsibility. Customers must pay for all hotel charges upon checkout, and are responsible for making and paying for their own travel arrangements to and from Wisconsin for their TiP HQ class.
Scheduling and Confirmation
All class dates are tentative until a confirmation is received.
Your web registration status will remain "In Process" until the class is confirmed.
Confirmation information is sent via e-mail or fax to all participants approximately 3 weeks prior to the course start date.
A penalty fee of $250 will be assessed to any registered technologist if he/she does not show up for their confirmed class or fails to cancel at least 1 week prior to the starting date of their class.
TiP HQ Class Information
Training will occur at the GE Healthcare Institute, N16 W22419 Watertown Road, Waukesha, WI 53186
All classes begin at 8:30 a.m.
Please note: Interventional courses begin at 8:00am
A shuttle service will provide transportation to and from the GE Healthcare Institute and hotel each class day.
Lunch is provided each class day at the GE Healthcare Institute.
Business casual attire is preferred (business suits are not required; jeans, shorts, and sandals are not suitable). Warm clothing, such as a sweater or suit jacket, is also recommended.
All training materials will be provided.
Food & Lodging Information for HQ Classes
Food
Participants in TiP Applications headquarters training classes at the GE Healthcare Institute will be on their own for all evening meals. Some area restaurants that may be of interest are as follows:
A complimentary breakfast will be provided at the hotel each class day morning and lunch will be provided in the GE Healthcare Institute dining room.
Lodging
GE reserves a block of rooms at the Sheraton Milwaukee Brookfield Hotel. All reservations for TiP Applications headquarters class participants will be handled by the TiP Customer Class Registrar. Class participants do not need to call the hotel regarding these reservations.
Sheraton Milwaukee Brookfield Hotel
375 South Moorland Road
Brookfield, Wisconsin 53005
Free shuttle service to and from the airport will be provided by The Sheraton Brookfield Hotel. Further information regarding lodging and transportation will be provided in your TiP Applications headquarters class confirmation e-mail.
More information on the GE Healthcare Institute.
CE Considerations for HQ Classes
Continuing Education credit is earned by Technologists who complete the training curriculums as presented by the clinical educators. The Applications training is designed to enhance learning, prepare the Technologists to provide the best patient care possible and to achieve particular learning outcomes or objectives. Planning for this training requires the use of certain content and instructional strategies. Limited class size, consistent participation and continued peer-to-peer interaction are key factors in a successful training program.