Advance Your Biomedical Technician Career at GE Healthcare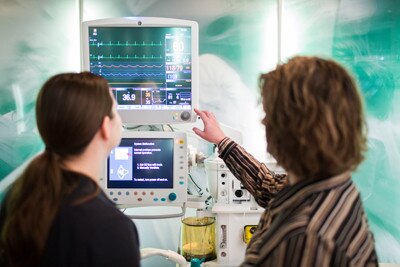 Advance your Biomedical Technician (Biomed Tech or BMET) career with a highly regarded company in the medical community to gain the training and range of experience with biomedical equipment. GE Healthcare offers a work environment built around safety, teamwork, and quality in work and in life.
As a Biomedical Technician there are opportunities daily to learn the healthcare business and grow your repair and maintenance skills of biomedical equipment.
Do you have what it takes to be a GE Healthcare Biomedical Technician?
If you answer "yes" to the following questions, a job as a Biomedical Technician with GE Healthcare is just what you've been looking for. Do you…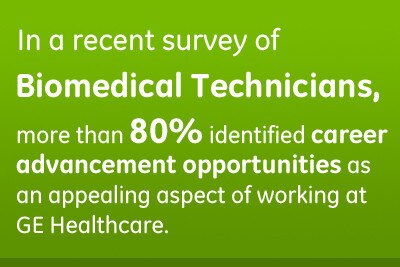 Pursue chances for career growth and seek opportunities for training and experience with a variety of biomedical equipment in the healthcare industry?
Take pride in customer service and owning a customer relationship?
Appreciate the opportunity to use both technical and people skills?
Value a collaborative work environment as well as autonomy in your job?
We invite you to explore the opportunities available at GE Healthcare for talented BMETs.
View a list of current Biomedical Technician Jobs.
Join our talent community to stay connected!
We are an equal opportunity employer, offering a great work environment, challenging career opportunities, professional training and competitive compensation.
Connect With Us: