Vascular Basic Service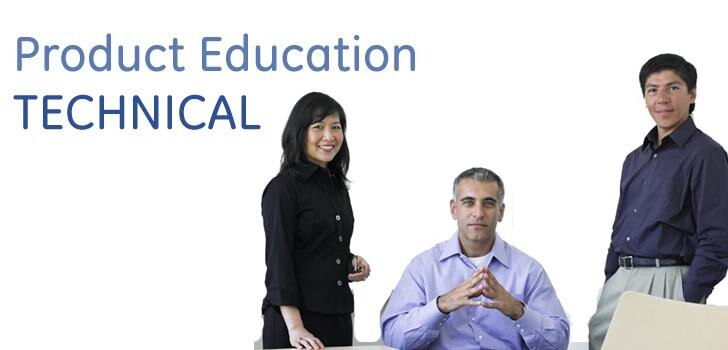 COST:

$6,615

COURSE ID:

R0195RY

COURSE LENGTH:

5 Days
Interested in taking this course?
Already registered? Login
About this class
The Vascular Basic Service course consists of a one week in-residence class including class discussions and hands-on labs. It will equip the Service Engineer with the theory and physics of vascular x-ray and the ability to operate and identify several GE vascular x-ray systems at a basic service level.
The systems taught in the course include: Detector based Innova systems (i.e. Innova 2000, 2100, 3100, 4100) and Image intensifier based Advantx-E systems (i.e. LCA, LCV, with VIC and DLX).
Special Considerations: The course consists of 4 daily quizzes and 1 end of course exam.
Overview

Upon successfully completing this course, the participant should be able to:

Demonstrate a working knowledge of physics and theory as it applies to
vascular systems.
Identify basic vascular system types and subsystems.
Identify workstations and peripheral items and operate representative
systems.
Operate the system at an applications level to verify proper system
operation.
Perform Basic Service Level service procedures on vascular systems.
Demonstrate safe work practices.
Define basic DICOM and Networking terms and perform configuration.
Assist with selected periodic/planned maintenance and calibrations, including electrical, mechanical and other adjustments to keep the system performing within specified limits.
Perform selected system measurements.
Remove and replace selected Basic Service Level parts to repair systems at the FRU level using functional checks and performance tests to ensure proper operation.
Identify key Cardiac and Vascular Applications.
Calibrate the table and positioner at a Basic Service level.
Identify and use test equipment and Tools on vascular systems.

Prerequisites

This course price does not reflect the price of the prerequisites. For detailed information on the prerequisite courses, including price, click on the links below.

DGS Fundamentals (web) R0211RY $950
DGS Fundamentals (class/lab) R0212RY $7,490

Target Audience

Biomedical and technical professionals

Schedule / Registration

Is your class unavailable? Click the "Waitlist Me" link to the selected class and we will contact you when it becomes available.

Click on the column headings to sort the information in the table.