Senographe Pristina Service Training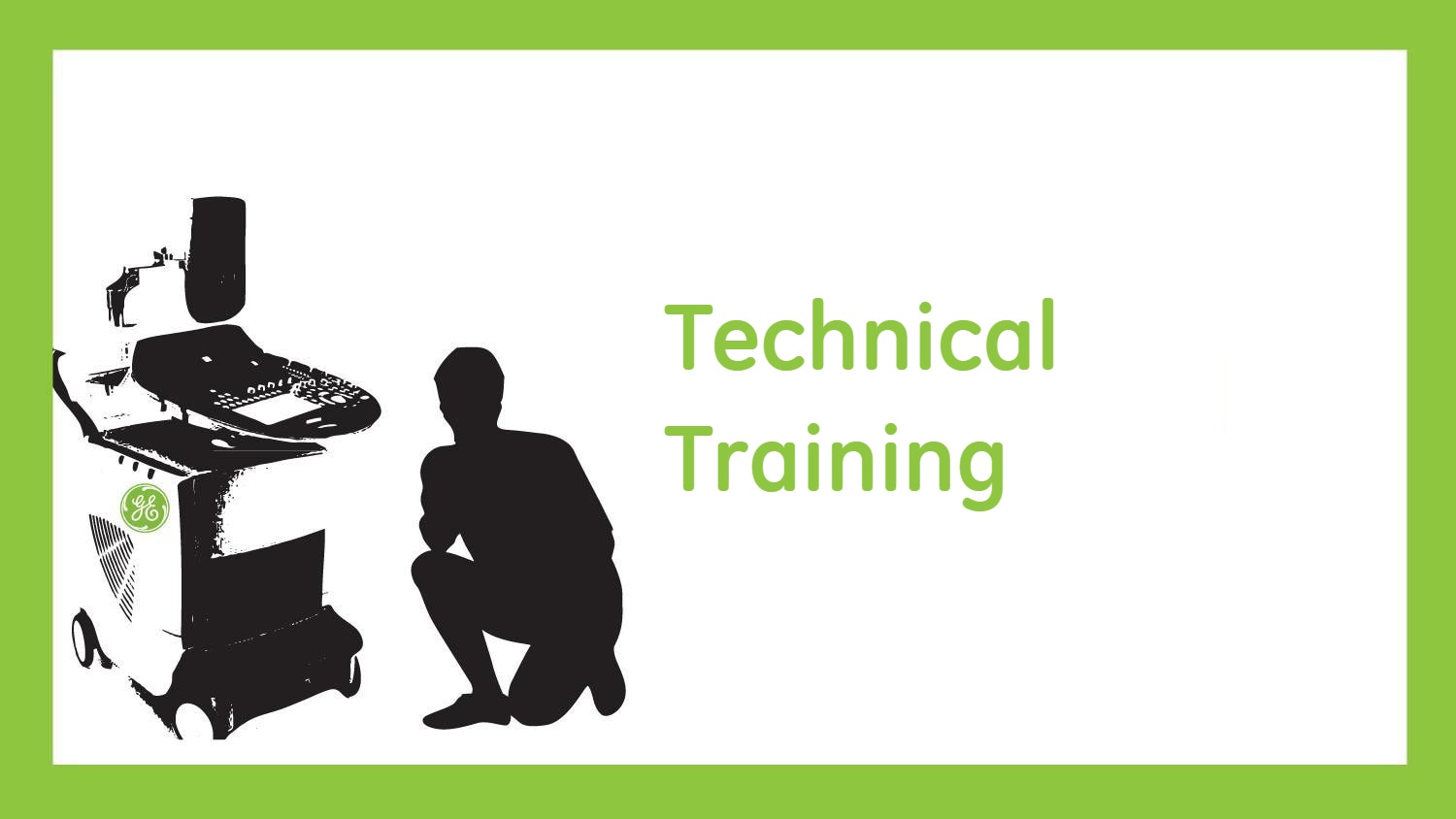 Interested in taking this course?
Already registered? Login
About this class
This course provides the knowledge and skills necessary to perform service tasks on the GE Senographe Pristina system. It is an integrated training program that includes online training before attending the instructor-led training session. Knowledge and service skills are practiced and applied during lab activities. A knowledge-based exam is included in this course.
Overview

Upon successful completion of the course, participants should be able to:

Perform electrical install of Senographe Pristina 2D system
Perform install of Senographe Pristina 3D option
Perform planned maintenance on the Senographe Pristina system
Perform corrective maintenance on the Seno Pristina system

Target Audience

Biomedical and Clinical Engineers

Prerequisites

Required prerequisite training below:

Included with course cost:

Separate Purchase:

Purchase Options

Purchase Packages:

Tuition Only: $13,285
Schedule/Registration
Is your class unavailable? Click the "Waitlist Me" link to the selected class and we will contact you when it becomes available.
| Start Date | End Date | Location | Registration | Waiting List |
| --- | --- | --- | --- | --- |
| Tue, May 12 2020 | Tue, May 19 2020 | Waukesha, WI | Register Now | |
| Tue, Jun 16 2020 | Tue, Jun 23 2020 | Waukesha, WI | Register Now | |