This clinic is helping expectant moms affected by the opioid epidemic get the help they need
Grace is scanned with the Voluson E10
The startling and increasingly public epidemic of opioid abuse is ravaging parts of the United States.
More than two-thirds of all overdose deaths last year were opioid-related, and deaths from prescription opioids have more than quadrupled since 1999.
Grace is from Missouri, a state hit hard by the epidemic. She herself struggled with a heroin addiction in the past, but when she found out she was pregnant in June 2017, she was determined to get help and get clean.
"It was a no brainer as soon as I found out I was pregnant," Grace recalls. "My baby was my motivator."
My baby was my motivator. – Grace
A local clinic referred Grace to the WISH (Women and Infant Substance Help) Center, which provides comprehensive, high -risk maternity care for women who are dependent on opioids and other drugs. It is the only facility of its kind in the St. Louis region.
"Coming to this center has been fantastic. I don't feel like they judge me. I'm not looked at as an addict –just a regular person and expectant mom. It's the best experience I've ever had in a healthcare setting," says Grace. "It has been a struggle at times to stay clean but after nine months of sobriety, I couldn't be happier. I hope to help other women in similar situations, and the only way to do so is to continue down the path of recovery."
Jaye Shyken, MD, associate professor of obstetrics, gynecology and women's health at Saint Louis University, came up with the idea to create this center at SSM Health St. Mary's Hospital in St. Louis. Dr. Shyken specializes in addiction medicine and high -risk maternity care.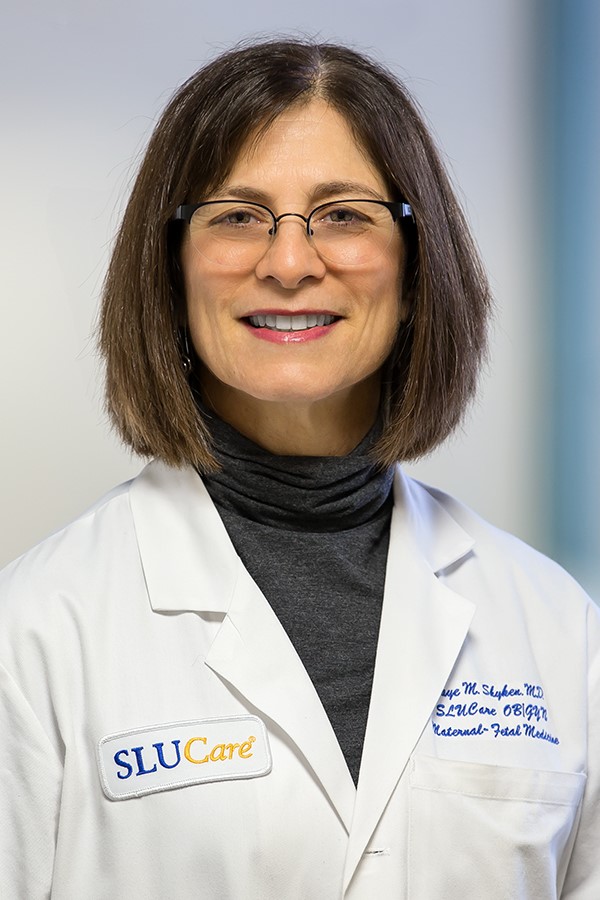 Dr. Jaye Shyken
"We had been seeing several expectant mothers who had been affected by the opioid epidemic at our clinic," says Dr. Shyken. "It's hitting more and more women who are in the reproductive age group."
Dr. Shyken had the idea that they could break off to a multi-specialty clinic. In October 2014, she and her colleagues opened the WISH Center for half a day every week and only promoted through word of mouth.
A month in, it was clear that the once-niche clinic was going to be over-subscribed.
The team embarked on building out a full-time operation, and are now staffed full-time in a large office that looks just like any other doctor's office. There is a substance use counselor on site to liaise with residential treatment and provide group and individual treatment on site or by phone.
"We see and treat about 15 patients every day for a variety of reasons – pharmacy, social work, or ultrasound check-ups," says Dr. Shyken. "Our goal is to really make them feel comfortable and get them the treatment they need."
The WISH Center, the only clinic like it in the region, is also equipped with GE Healthcare's Voluson ultrasound technology, which allows clinicians to closely monitor the baby and expectant mothers to better see their baby in utero, making their visit to the WISH Center even more powerful and impactful.
This is not a mother versus baby situation.
This is a mother and baby situation. -Dr. Jaye Shyken
Grace and her daughter
"Ultrasound is key in this population because the women who are on stimulant medications are at higher risk for growth restriction – specifically decreased head circumference and cardiac anomalies," adds Dr. Shyken. "Depending on a woman's degree of sobriety, we might give check on them more frequently – every three or four weeks – to ensure that the baby's healthy."
"This is not a mother versus baby situation. This is a mother and baby situation," concludes Dr. Shyken. "We know that providing care for the mother is in the best interest of the baby, long after they're no longer involved with WISH."
Today, Grace's daughter is a happy and healthy four-month-old.