How new digital technologies can make intensive care units a more peaceful environment, improving patient care and clinical staff efficiency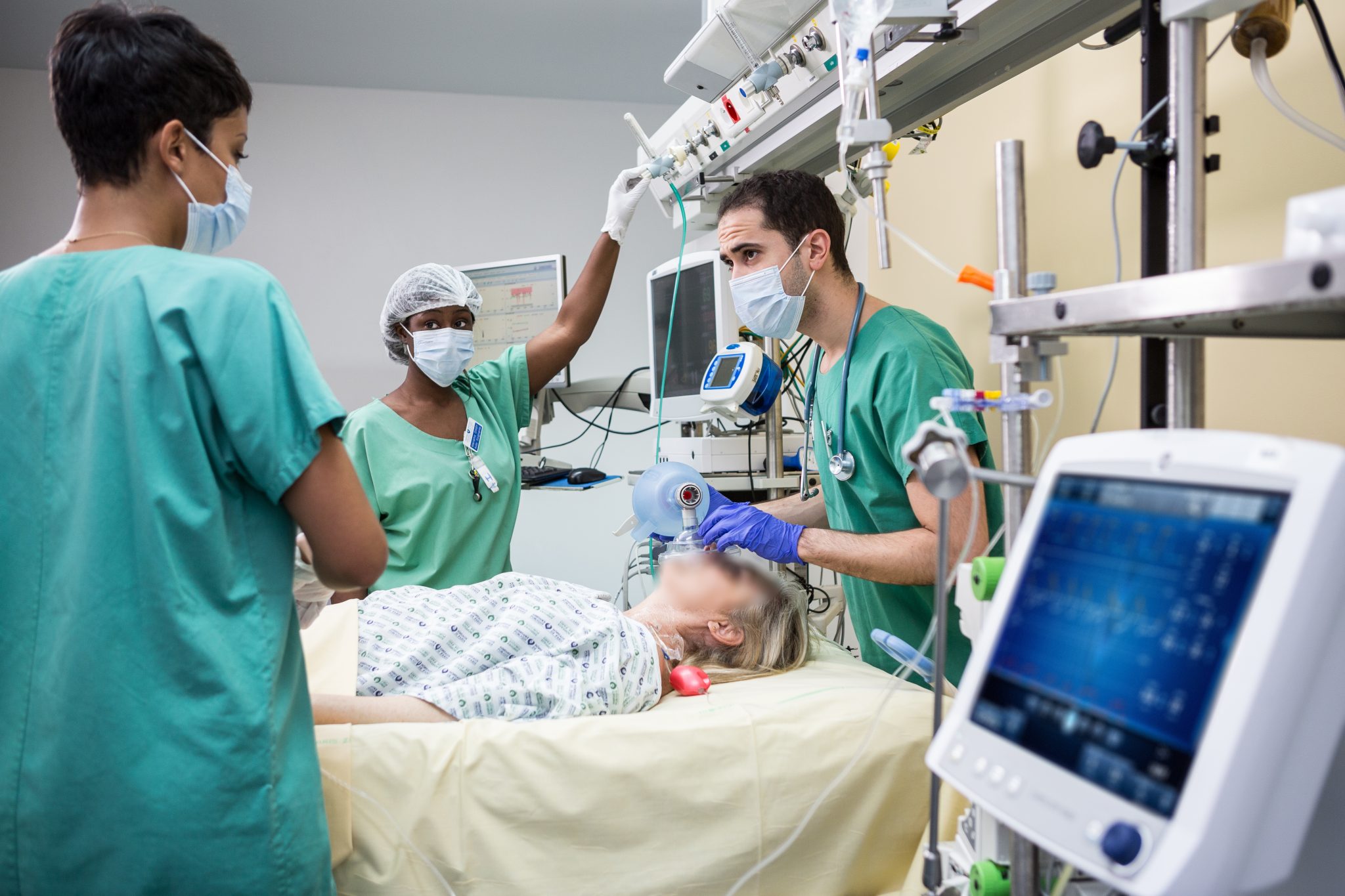 In traditional intensive care units, each patient is wired to up to ten pieces of equipment – from monitoring devices to ventilators or infusion pumps. These high-end technologies provide doctors with critical information and alert them when staff intervention is required. But this can sometimes lead to alarm overload, with care givers being exposed to up to 1,000 alarms per shift[1], even though up to 99% of those do not even require clinical intervention[2].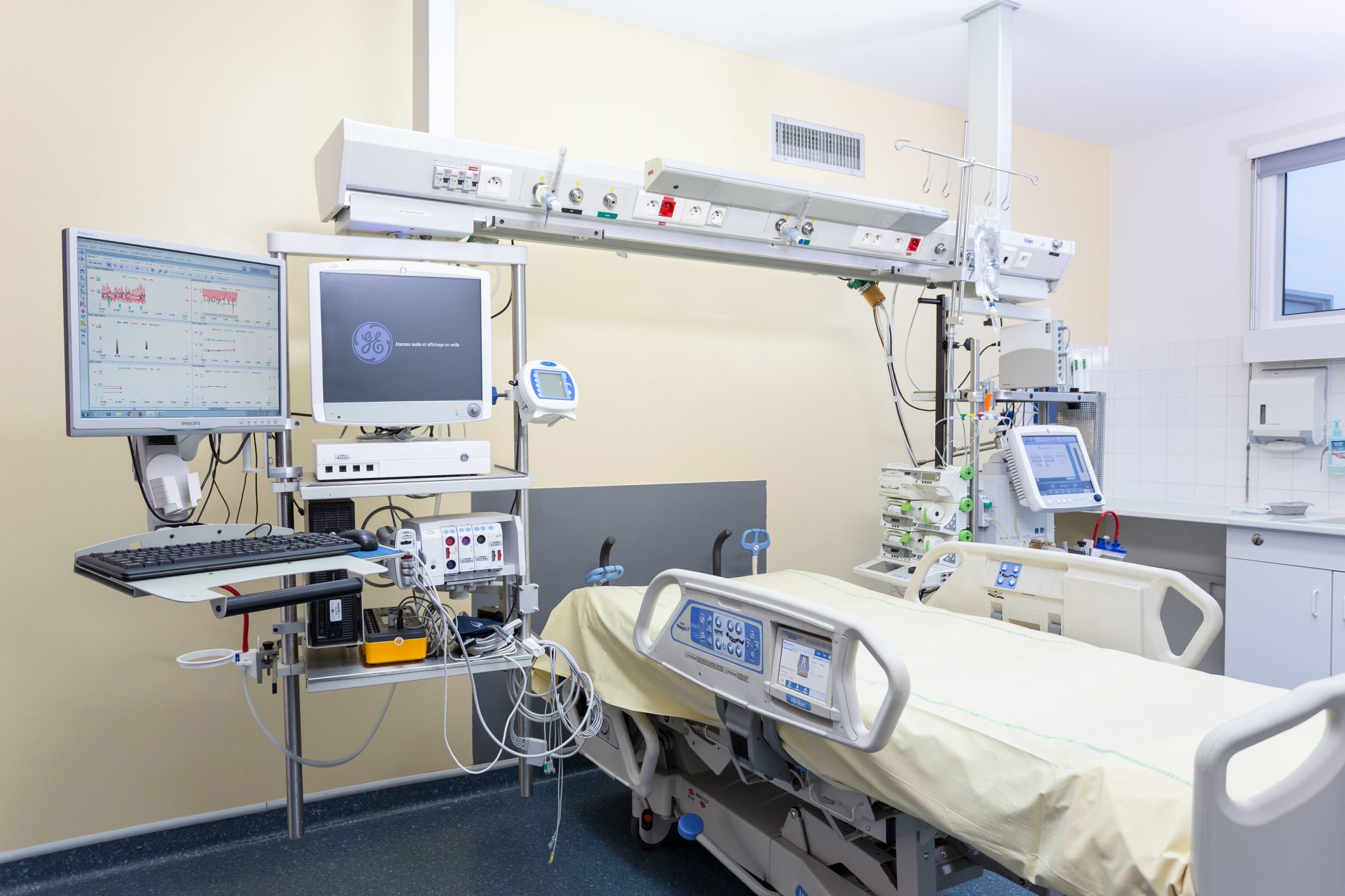 "Every second counts for intensive care patients" says Prof. Stéphane Dauger, head of the pediatric intensive care department at Robert Debré university hospital – APHP. The highly-specialized department at the Paris hospital treats about 1,200 patients every year, from term newborns to young adults. Patient conditions include organ failures, that require immediate treatment or assistance, newborn patients with congenital pathology waiting for surgery and other patients with severe illness who need very close monitoring. "About 60% of our patients are under 2 years old and 95% of them are on respirators, for non-invasive or invasive mechanical ventilation. They require continuous surveillance", he continues.
"Alarms can become unbearable. They include false signals due to patient movements, but can also be related to wrong alarms settings. For very young patients for example, the average heart rate will be very different from that of an adult. There has been huge progress to identify what alarm should be set for what patient, but we are still far from a quiet environment." Prof. Dauger adds.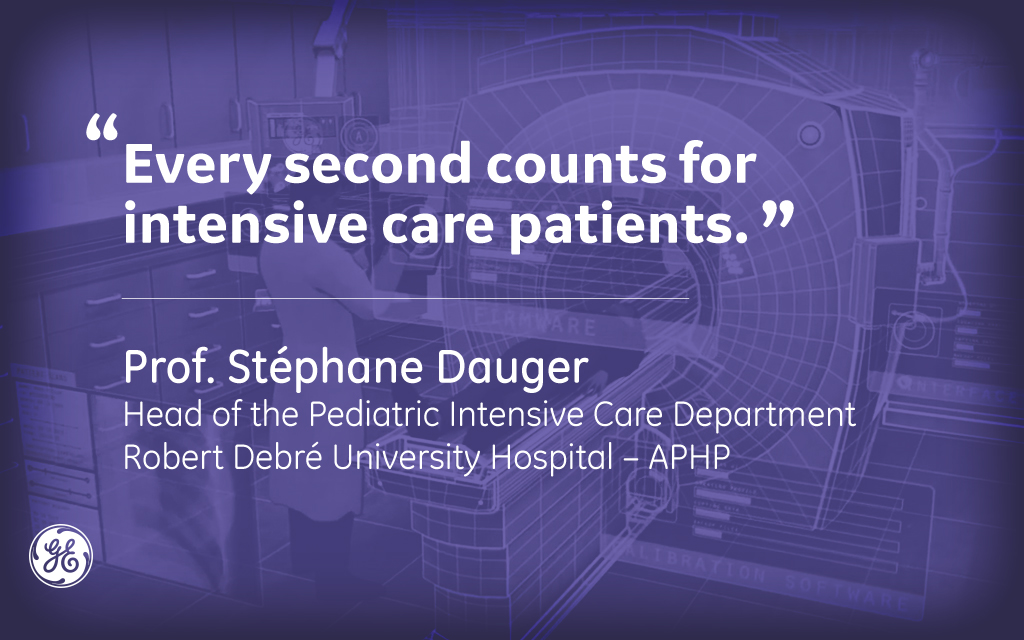 If alarms don't work well, they pull caregivers away from other duties and other patients – or worse, they condition caregivers to ignore the alarm sounds altogether. This phenomenon, also known as "alarm fatigue", can have very serious consequences: the US Food and Drug Administration has reported over 500 alarm-related patient deaths between 2005 and 2010[3].
Alarms generate a very stressful atmosphere. It's a real concern for patients whose sleep is critical for recovery. "For caregivers, the stress is not only generated by the noise itself, but by the fear of getting used to it and not hearing when the alarm is real and requires our action. It's a safety matter" says Prof. Dauger.
Intensive care units are now shifting from open, bay area intensive care units towards single-patient rooms. "All our rooms are now single-patient, with parents staying with their children 24 hours a day" explains Prof. Dauger. Single rooms can increase privacy, improve family support, and improve infection control[4], but it's important that nurses know what's happening with their patients at all times so that they can quickly intervene when necessary.
Doctors and nurses need the right information to make sound and timely care decisions. "Accessing parameters outside patients' rooms can inform the nurse that the pump is going to stop and do something about it before it actually beeps. Accessing patient data outside of patients' rooms will never replace nursing surveillance or visual monitoring but it can help make better care decisions by accessing the data from the few previous hours or days and have the full picture" Prof. Dauger concludes.
A new data management solution called Digistat Patient Watch*, released by GE Healthcare in partnership with ASCOM, collects data from more than 200 various medical devices connected to the patient such as infusion pumps, patient monitors or ventilators. Collected data are presented on a screen, providing a holistic view of the patient bedside and the ward. They can be also displayed immediately on a handheld device, such as the Ascom Myco 2, designed specifically for the clinical staff.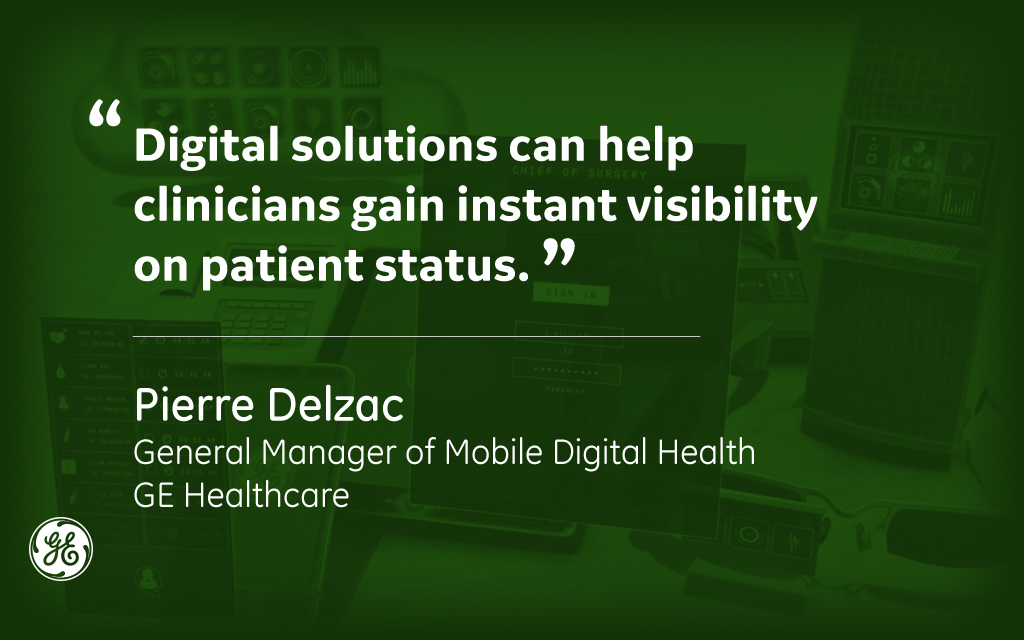 "Digital solutions can help clinicians gain instant visibility on patient status, highlighting alarms and warnings occurring on any connected device." says Pierre Delzac, General Manager of Mobile Digital Health at GE Healthcare.
"Digistat Patient Watch helps clinicians leverage patient data to increase situational awareness and align priorities. It has the potential to change their practice and improve workflow efficiency" adds Andre Neu, Head of Platform Solutions for ASCOM.
How does it sound?
*Not available for sale in the U.S.
[1] Alarm fatigue: impacts on patient safety, Ruskin KJ, Hueske-Kraus D. Curr Opin Anaesthesiol. 2015;28:685-690.
[2] Joint Commission National Patient Safety Goal: Alarm Management |ECRI top 10 Health Technology Hazard
[3] Alarm fatigue: impacts on patient safety, Ruskin KJ, Hueske-Kraus D. Curr Opin Anaesthesiol. 2015;28:685-690.
[4] Benefits of single patient healthcare rooms, evidencespace.com, British Gypsum, September 2015
For more information:
ESCIM 2017
About Digistat