Minutes after his birth in January 2020, a critically ill Shriyan was whisked from the delivery room to an operating room at the Amrita Institute of Medical Sciences in Kerala, India. There, he underwent lifesaving cardiac surgery to correct a rare but fatal heart defect. The surgeon didn't have a crystal ball. Rather, prenatal cardiac ultrasound (fetal echocardiography) done by Dr. Balu Vaidyanathan allowed the defect to be diagnosed while the baby was in utero — and surgeons to be waiting when he was born.
Twelve months later, Shriyan is thriving — and Dr. Balu has added another victory to his ever-growing list of newborns who beat congenital heart defects. Dr. Balu attributes a large part of that success to prenatal diagnosis, something he's been evangelizing about for more than a decade.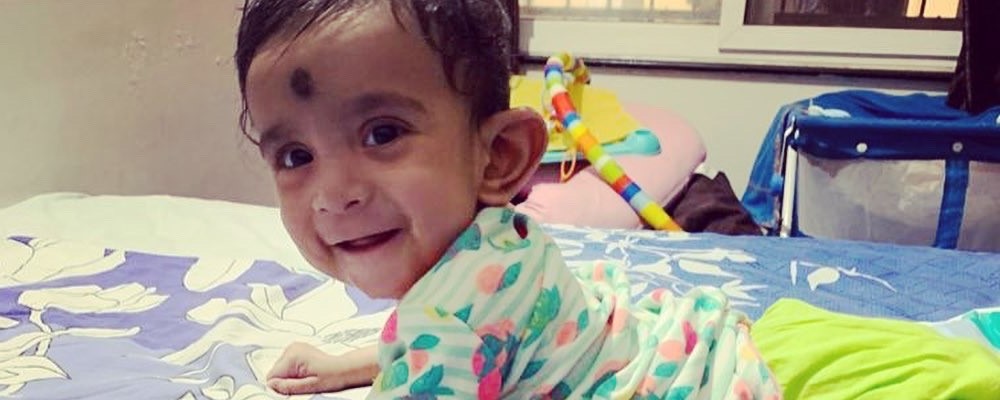 Congenital heart defects occur when normal development of the fetal heart somehow goes awry. They are the most common birth defect and a leading cause of infant mortality, especially in developing countries. About 20% of babies born with a heart defect are considered to have "critical" defects.[1] They are most likely to die during their first 28 to 30 days, Dr. Balu said. That makes early diagnosis vital to their survival.
In countries like India, most heart defects are still diagnosed after birth, using either a clinical exam or pulse oximetry to measure a newborn's blood oxygen level, Dr. Balu said. The trouble is that clinical examinations miss about half of all critical defects, and pulse oximetry misses 25% to 30%. India has about 240,000 babies born each year with congenital heart defects.1 That means 24,000 babies with deadly heart defects could go undiagnosed, many until it's too late. As a result, a considerable number of these babies suffer major complications, including risk of dying, even before they reach a pediatric cardiac center, Dr. Balu said.
Newborns like Shriyan have the benefit of time — for their physicians and pregnant mothers to prepare before the clock starts ticking after birth. Shriyan's mother learned her baby potentially had a critical heart defect during a routine prenatal exam at 22 weeks. She lived almost nine hours away from Dr. Balu and the tertiary pediatric cardiac facility in Kerala where she would eventually give birth. Nevertheless, she went to the highly regarded Dr. Balu to confirm the diagnosis and develop a treatment plan. That way, when Shriyan was born months later, the surgeon was waiting and the distance the critically ill newborn had to move to receive treatment could be measured in meters instead of hours.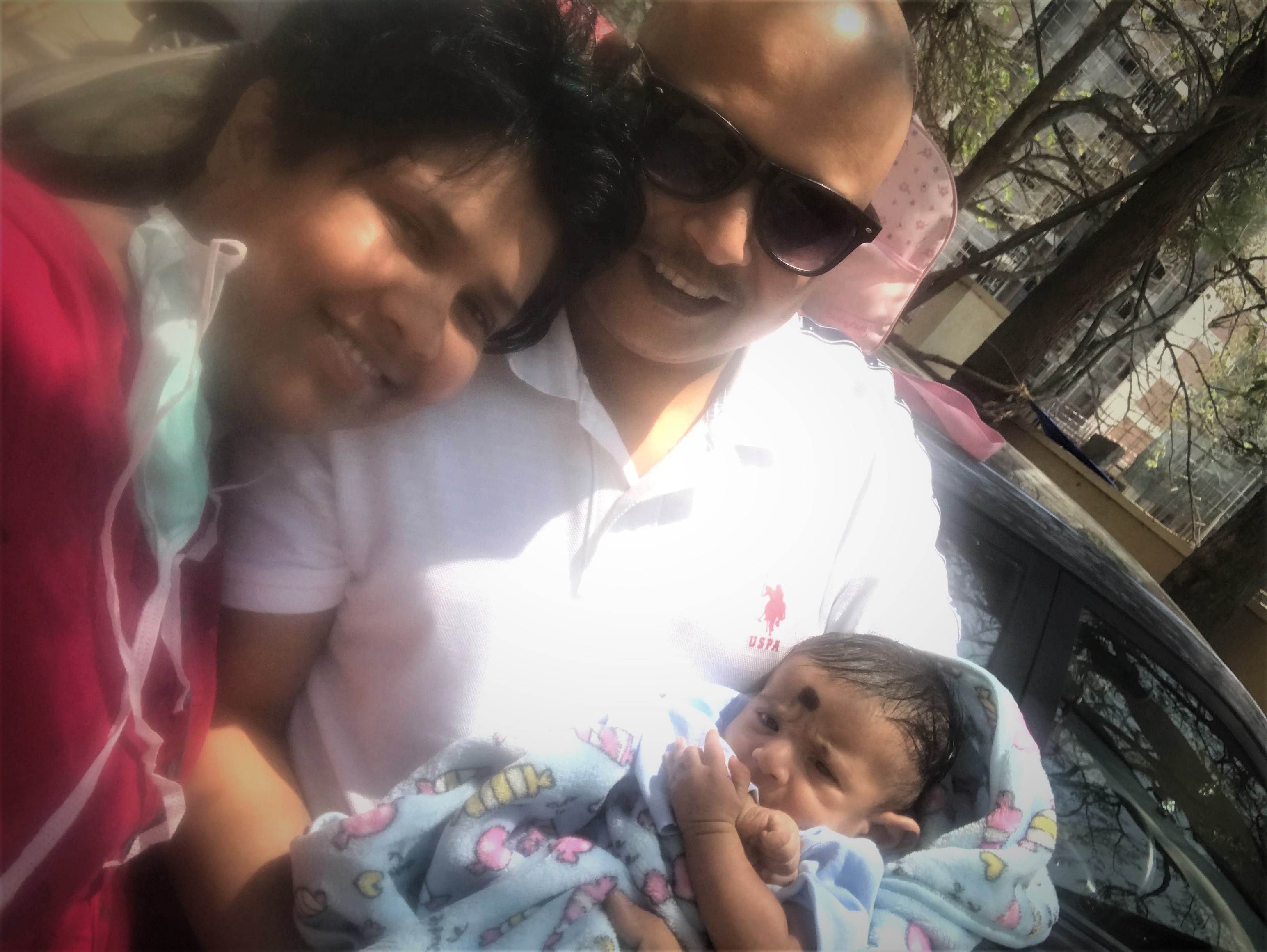 The advent of using high-definition ultrasound technology to identify heart defects in utero has been a game changer, Dr. Balu said. In fact, it's been credited as one of the factors that helped Kerala lower its infant mortality rate from 10 infants per 1,000 to just 7 per thousand this year.[2]
The ultrasound machine Dr. Balu uses is GE Healthcare's Voluson E10. It leverages 2D, 3D, and color Doppler imaging capabilities to visualize the fetal heart, with the ability to gather six times more data and use twice the processing power of previous versions.[3] The ultrasound's software relies on algorithms to improve the quality of images and generate them faster, while also requiring fewer steps for technicians. The result is better visualization and speedier exam times. Doctors can see a fetus' cardiac structures in such high definition that they are able to measure tissue, valves and chambers, watch them working, and assess the level of muscle strain, enabling them to diagnose heart defects during routine second-trimester anatomy scans. Specialists like Dr. Balu can potentially detect anomalies as early as the first trimester of pregnancy using the tool.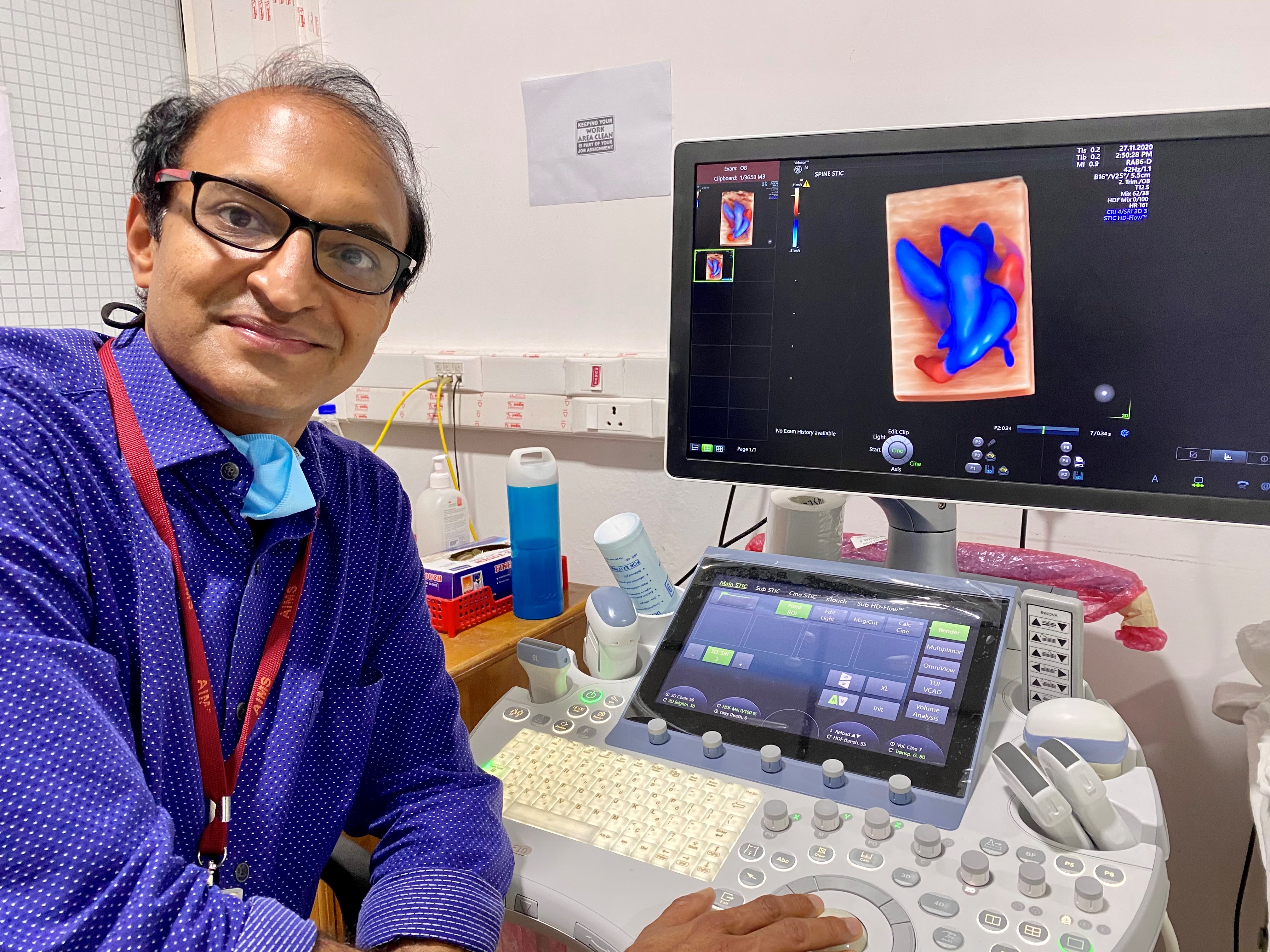 Pregnant women then have time to be referred to a tertiary center and specialist physicians before the baby is born. A prenatal diagnosis also allows treatments, like stabilizing medications and surgery, to begin immediately after birth, so newborns don't get as sick as babies diagnosed after they are born. These early interventions increase the likelihood of survival — Dr. Balu's center has a 98% surgical survival rate — and reduce hospital stays. That in turn reduces costs about 25% for his patients, Dr. Balu said, which is important, especially for lower-income families, who might otherwise forego lifesaving treatment for their babies.
Dr. Balu said finding a tertiary center is becoming easier now thanks in part to ultrasound technology, because of its success rate, affordability, cost efficiencies and ease of operation. When he started his practice in pediatric cardiology in the late '90s, there were four or five tertiary centers in India. Now there are around 30.
"Ultrasound has tremendous power, especially when you are dealing with an unseen," he said. "The optimal utilization of this technology is for the benefit of our little babies, so that we can save precious lives."
---
[1] Saxena A. Congenital Heart Disease in India: A Status Report. Indian Pediatr. 2018 Dec 15;55(12):1075-1082. PMID: 30745481.
[2] Accessed on 1/5/2021: https://childrensheartlink.org/our-partners-help-to-reduce-infant-deaths-in-kerala-india/
[3] GE Healthcare Data on File.