Beyond bucolic trees and a valley, lies some of the most advanced obstetric and gynecological technology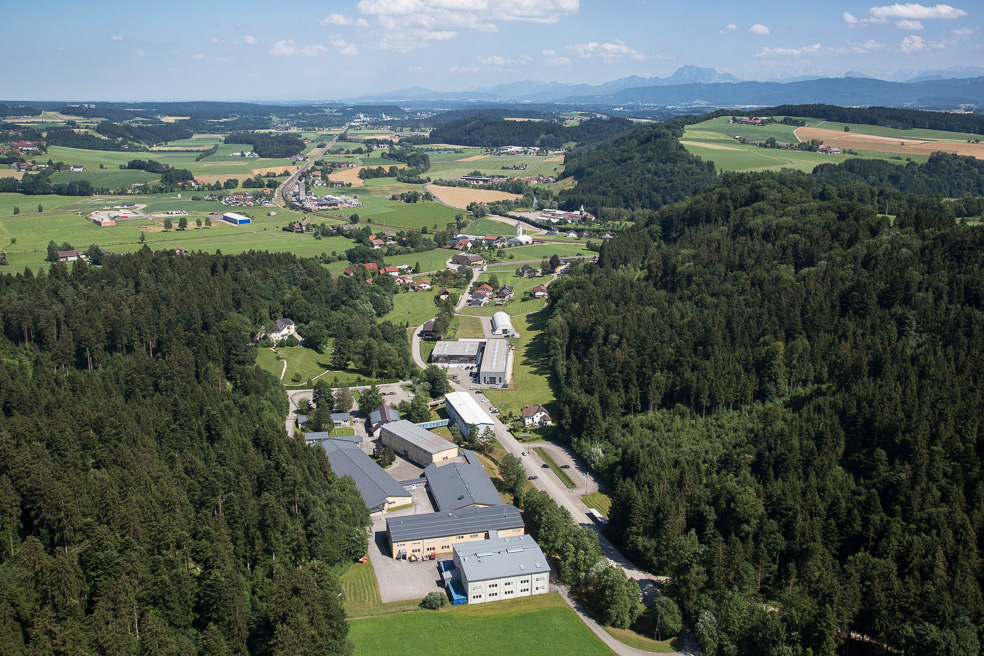 By Amy Kover
Nestled in an emerald valley surrounded by snowcapped Alpine peaks, the village of Zipf, Austria, looks like scenery plucked from a travel brochure. A stroll through the 600-person town reveals such charming sites as a church with an onion-shaped steeple, the Zipfer brewery and plenty of sheep grazing on pristine blades of grass.
Yet what transpires in Zipf is far more cutting-edge than its bucolic image suggests. As the site of GE Healthcare's Women's Health Ultrasound division, Zipf is at the forefront of obstetric and gynecological technology. In fact, the region's importance to the field has earned it the nickname "Voluson Valley," referring to a groundbreaking ultrasound scanner developed there.
The area owes that legacy to the engineering vision of the Kretz family. Engineer Paul Kretz came from a wealthy brewing family in Austria. Tired of the beer business, he sold his stakes to create what would now be considered a tech incubator. In 1947, he launched Kretztechnik — initially to manufacture potato baskets out of welded steel. But soon his attention turned to sonar, the same technology used to locate submarines during World War II. The idea worked like this: When high-frequency sound waves travel through a cavernous space, they send back echoes. Like bats in a cave, scientists can measure the timing and strength of these echoes to sketch out contours of concealed objects. In the early days, Paul Kretz applied this technique to material testing, such as identifying holes in steel products — particularly in rails. It was also used to measure the thickness of metal objects submerged in water.
By the 1960s, a young Viennese OB-GYN doctor named Alfred Kratochwil had caught wind of Kretztechnik's work and arrived in Zipf with a strange but intriguing idea: Use sound waves to locate the placenta. Though ophthalmalogists had already begun using Kretz's ultrasound to examine the eye lens, no one had ever applied the technology to prenatal care.

The museum at Voluson Valley
Intrigued at the prospect, engineers collaborated with Kratochwil to invent an articulated arm that ran along a woman's belly, transmitting and receiving sound waves to draw an outline of the fetus within. The system was far from perfect. Because ultrasound essentially creates images out of sound, the tiniest movement — a baby's kick or mother's breath — would cause the machine to draw lines where nothing existed, blurring doctors' and patients' views of the actual fetus. "You had to be a true artist to get the correct image," says Christian Grabner, market development director for GE Healthcare Women's Health Ultrasound, who began working at Kretztechnik in 1982.
But Paul Kretz had a nephew with a clever solution. Carl Kretz, a former researcher at Technische Universität Wien, replaced the articulated arm with a motorized wheel holding five different piezoelectric elements. Also known as transducers, piezoelectric elements can translate electrical pulses into sound waves. Spinning those transducers around an axle allows an ultrasound machine to display two-dimensional images in real time rather than only static images, with the ultimate benefit of allowing the examiner to follow fetal movements. The new device became the cornerstone of Combison 100, the first commercially available real-time ultrasound system. With this, Kretztechnik cemented ultrasound's role in prenatal care.
Kretztechnik continued adding new twists. It developed user-friendly ergonomic designs, introduced new materials to lower costs and incorporated a probe that could peer between the patient's rib cage and transmit images twice as fast. "You could really start to look at fast-moving objects, like the mouth and the heart," says Grabner.
In 1989, the company debuted its boldest innovation yet: the world's first 3D ultrasound, the Combison 330. For the first time in history, expectant parents could gaze at fully formed images of their child months before entering the delivery room. They would, however, need to wait an entire day for the ultrasound images to process. And even then, there was a good chance the pictures would not come out at all.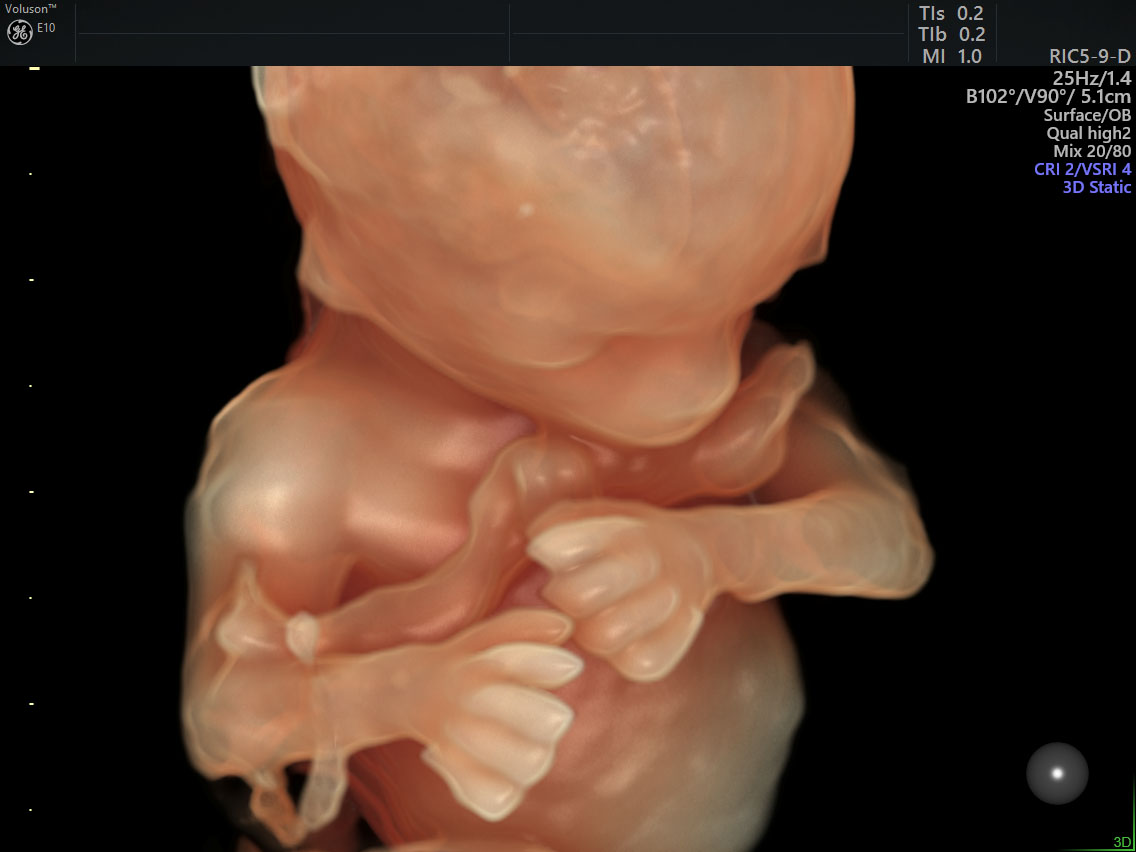 Voluson E10
The Combison 330 itself never caught on, but eventually the technology did. Even after Korean ultrasound manufacturer Medison acquired Kretztechnik in 1996, its engineers continued ironing out the system's awkward kinks and adding new features, such as the ability to capture real-time 3D images of the baby. Their inventions were enough to grab the attention of Omar Ishrak, then vice president and general manager of GE Medical Systems' Ultrasound business, which purchased Kretztechnik in 2001. His foresight paid off. The business is now the market leader in women's health ultrasound, making the Kretztechnik acquisition one of the most fruitful in GE's history. More significant, 3D and 4D technology has altered how expectant parents experience pregnancy. Today, they can enjoy seeing their baby for the first time in three dimensions.
Such moments are poised to become even more magical, as GE engineers in Zipf continue to sharpen our view into fetal development and improve prenatal care. Today, blind patients can experience seeing their babies by touching 3D-printed models, and prenatal surgeons can operate on tiny hearts using 3D renderings of fetal hearts.
"Our team never stops innovating in making ultrasound easier to acquire and comprehend for doctors and patients alike," says Roland Rott, general manager of Women's Health Ultrasound at GE Healthcare. "After all, entrepreneurship is in our DNA. We look forward to even more industry-first innovations that will change how ultrasound is performed."
Next on the agenda: speeding up prenatal diagnoses by outfitting ultrasound systems with machine-learning technology. And to think it all started in part because Paul Kretz was sick of beer.