Born six weeks early, these twin boys are now happy and healthy toddlers.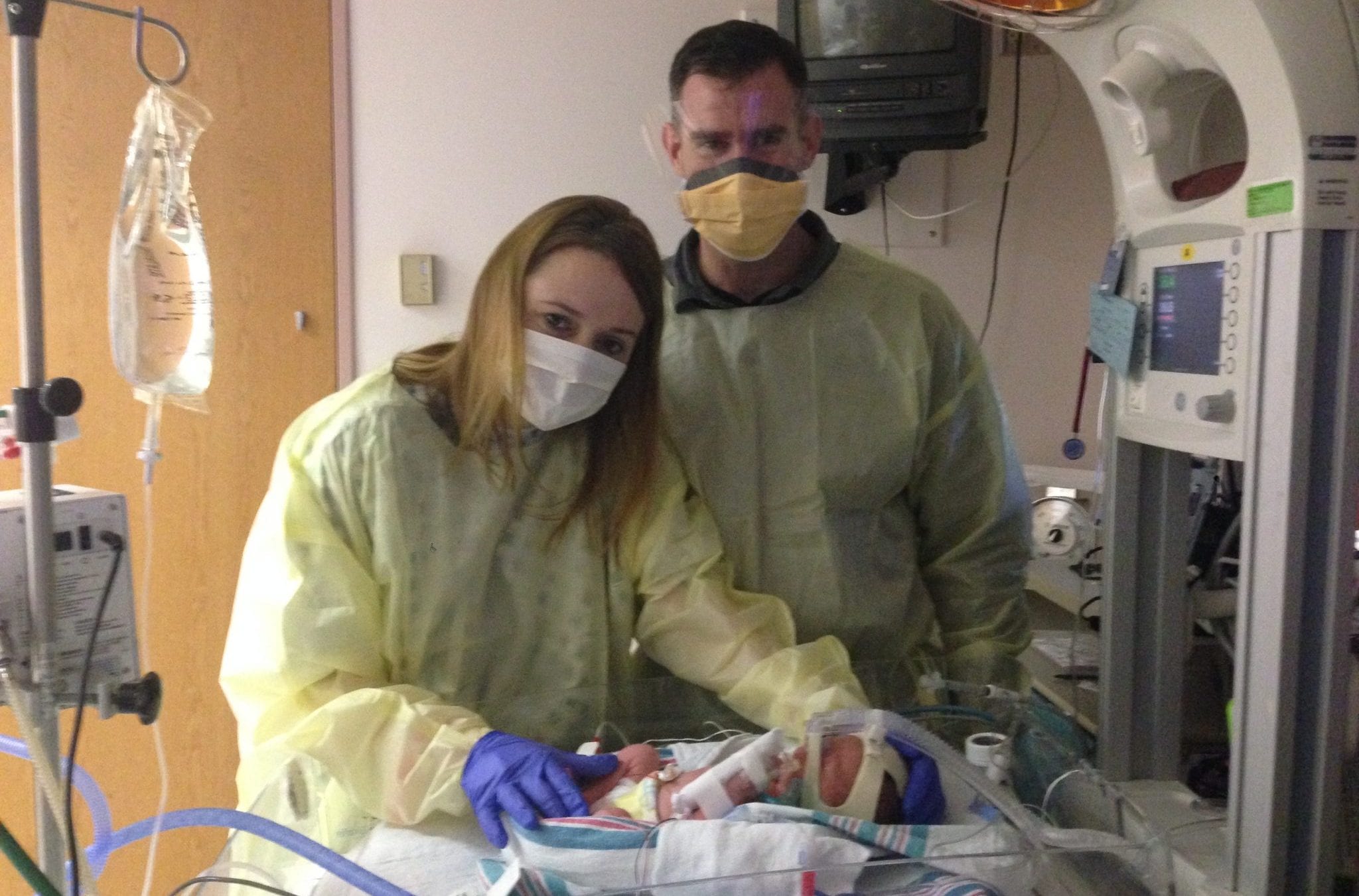 In 2013, Louise Muth was thrilled to be pregnant with her first children, a set of twin boys. Although twin pregnancies can have a higher risk for complications, Louise's pregnancy had been uneventful and was progressing normally.
When she was 26 weeks pregnant, her father-in-law passed away and her husband traveled from their home in Alexandria, Virginia, to the funeral. Louise couldn't join him because the doctors said travel was too risky at that stage.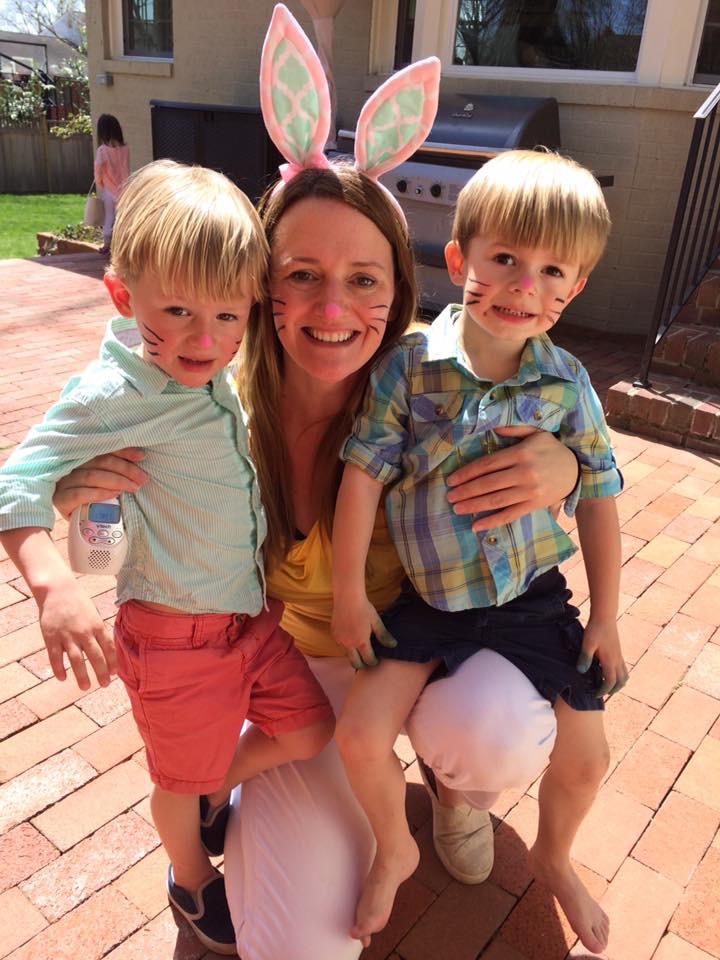 The next day, she started to feel contractions. During her regularly scheduled doctor appointment that day, her doctor discovered she was in pre-term labor. Louise was immediately admitted to a hospital outside of Washington, D.C. and put on bedrest.
"My husband wanted to rush home in case the babies were coming, but I insisted that he could not miss his father's funeral," says Louise. "I thought I was going in for a 45-minute appointment, and I didn't leave the hospital for 45 days after that."
During those 45 days, Louise had to lie on her left side and couldn't get out of bed except to use the restroom. Doctors and nurses came into her room every few hours, even through the night, to monitor the babies' heartbeats, her contractions and vital signs. Each moment was filled with her tremendous worry that the babies would be born early.
Fortunately, the doctors were able to stop her pre-term labor and the babies were healthy, so Louise was sent home on bedrest at 32 weeks. Two weeks later, her water broke – and this time doctors couldn't stop her labor, despite medical interventions.
Louise's twins were born six weeks early on November 15, 2013, in an emergency room full of more than 10 high-risk delivery doctors, nurses and pediatricians.
First came Michael at 4 pounds, 6 ounces. James followed at just 3 pounds, 15 ounces. Louise and her husband, Tim, saw the babies' faces for only a moment before they were whisked away to be medically evaluated and covered with breathing aides.
Michael and James were two of the 380,000 babies born prematurely in the United States every year, which is the leading cause of death of babies worldwide.
30 days in the NICU
Both boys were immediately taken to the Neonatal Intensive Care Unit (NICU), where they were placed separately in two Giraffe OmniBeds, GE Healthcare's incubator and radiant warmer in one that promotes development and mother-infant bonding. Louise and her husband made the tearful journey home from the hospital without their new babies.
"My first real experience with my own kids was reaching through those little holes in the incubators and touching our babies. They were so small and beautiful, and so fragile. I could see their ribs going up and down when they breathed," says Louise. "I wanted to hold them and bring them home, and I was devastated that the safety procedures were keeping me from them. I worried deeply that the lack of their parents' touch, replaced with NICU lights and beeping noises, would impact their personalities and sense of love and trust long-term. At the same time, I could see that they were too small. They were warm and safe in these incubators and the germs were being kept out, so I was grateful."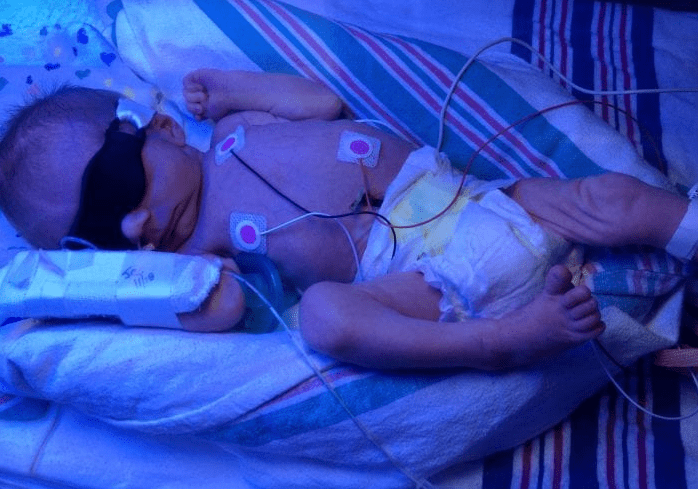 Louise and Tim had to follow extreme safety procedures because Tim had been diagnosed with the shingles virus and had developed a staph infection, which required the babies to be in a sterile room away from the other NICU babies. Before holding one baby, Louise and her husband had to scrub in and wear gloves, face and eye masks, then repeat the process to hold the second baby. Extended family was not allowed to meet the babies until they were a month old.
The boys were kept in the NICU primarily due to low birth weight, but there were other complications like jaundice, bradycardia (a slow heartbeat) and apnea (a period where breathing stops). They both had reflux and an underdeveloped valve between their breathing and eating tubes, so they would often choke or stop breathing due to their reflux. They were connected to machines that would beep loudly during an apnea episode to alert the babies to start breathing again.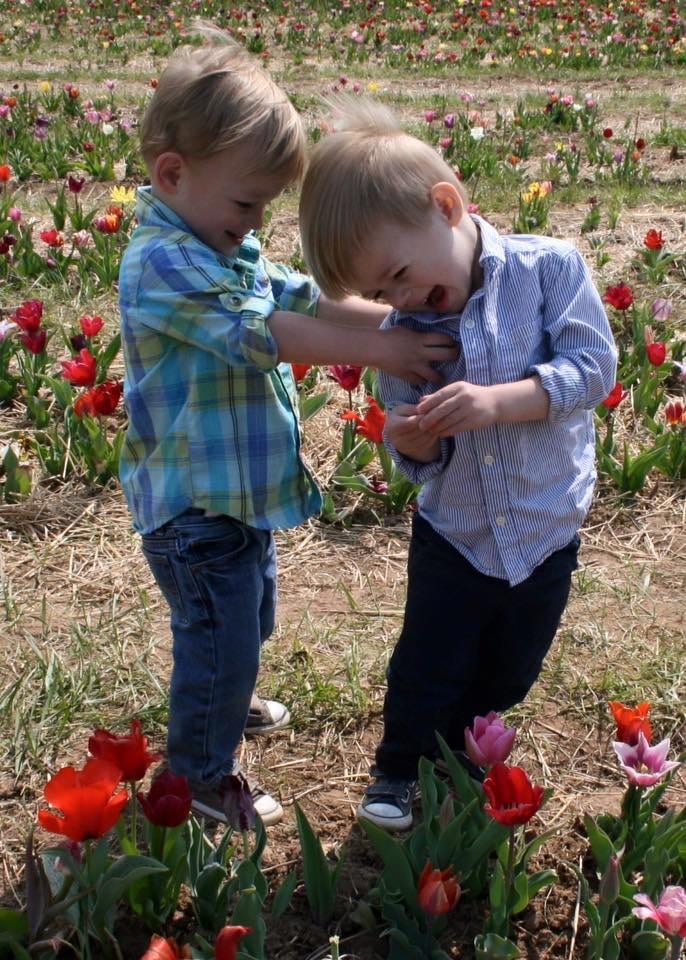 The scariest moment came early in the boys' stay, when one of the boy's machines alerted staff that he had stopped breathing. "The nurse picked him up and tapped him urgently on the back, saying 'Come back to me,'" says Louise. "I will never forget that moment because I thought my son was dying."
Louise commuted 30 minutes to the hospital every day, sometimes twice a day, while keeping a newborn sleep schedule at home to ensure the babies had breastmilk. After 30 long days in the NICU, Michael and James were finally able to go home. They both had to be on machines to continuously monitor their heart rates and breathing. Michael also had a heart murmur and both boys experienced significant feeding issues because of the reflux and undeveloped intestines.
The first two years were difficult, as the family saw multiple doctors and specialists to address the boys' health issues. But things improved when the boys turned three, and Louise and her husband added a full-term baby girl named Katherine to their family.
Feeling grateful and giving back
Today Michael and James are happy and healthy kids looking forward to celebrating their fifth birthday.
"They are the most energetic kids. They're tall, big, strong and active," says Louise.
Now she spends November, the boys' birth month and Prematurity Awareness Month, reflecting on how she spent one Thanksgiving in the NICU.
"We try to go back to thank the staff. I think about the babies that are still in the NICU," she says.
To those families, she offers a bit of advice.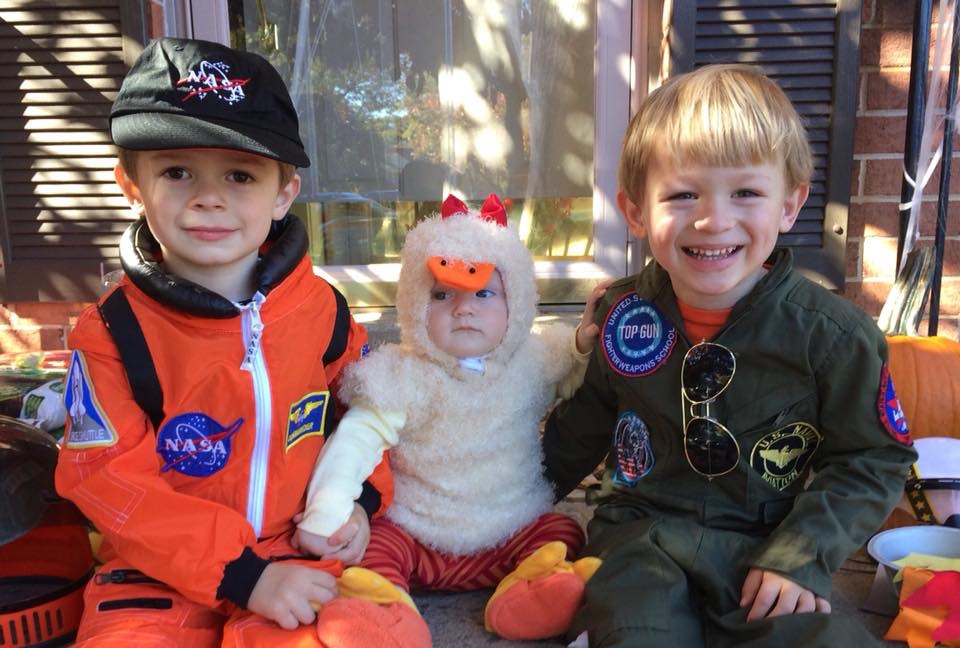 "Think about yourself. You have to put on your own oxygen mask too before you put it on the kids," she says. "The NICU was a dark place for me. I wish I had reached out to other NICU parents who know what it's like."
She also advises families to not feel guilty about taking the time for self-care.
"Emotionally, I was just broken. I was treading water and barely keeping up. I didn't even think about my own well-being because I was constantly trying to take care of the babies," she says. "One day, I was just too mentally exhausted to go to the hospital, so I stayed home. I felt so guilty. But I knew they were in good hands, and at the end of the day, I was a new person again. I needed a second to just breathe."
Despite the challenges, Louise says her dark time in the NICU eventually led to the joy of a full family life.
"These kids have changed my world, and I love them more than anything. Oddly enough, the NICU experience makes that love that much stronger because your maternal instinct is on fire when you see your babies need extra protection. I wouldn't change having children for anything. These kids are awesome and amazing."
November is Prematurity Awareness Month – a month dedicated to raising awareness about prematurity and recognizing these tiny and resilient babies, like Michael and James, around the world.