In the fight against breast cancer, mammograms are often considered the first line of defense. And yet, anyone who has had a mammogram knows the nervous feeling of waiting for the results.
For any mammograms labeled with "suspicious findings," interventional and biopsy procedures are typically the next step in breast cancer diagnoses. Until recently, contrast-enhanced biopsy was typically performed with breast MRI for lesions not seen on mammography or ultrasound, which can be more time-consuming, uncomfortable and costly for patients. On top of this, patients can wait several weeks just to schedule the MRI exam.
Since October 2019, Dr. Rodrigo Alcantara, Head of Breast Imaging Section at Hospital del Mar in Spain, has been equipped with a new breast biopsy tool called Serena Bright™[1] – the healthcare industry's first contrast-enhanced mammography solution for biopsy.
To date, Dr. Alcantara and his team have performed more than 15 procedures with Serena Bright and find it to be an excellent alternative to MRI. "Our initial results have been incredibly successful in reliably targeting enhancing lesions to ultimately find cancer earlier," says Dr. Alcantara. "As radiologists, we have a lot of experience with mammography guided breast biopsy, so the implementation and workflow of this new tool was very easy for us."
And while in the past, patients would have to wait several weeks to schedule an MRI-guided biopsy, this new procedure can be scheduled within one week after the initial contrast-enhanced mammography.
"The contrast-enhanced biopsy procedure can be done in 15 minutes, significantly less than an MRI biopsy which can take up to an hour. And an added benefit is that the exam can be done in the same room as the screening mammogram," Dr. Alcantara adds. "Ultimately, this means we can get answers to patients quickly."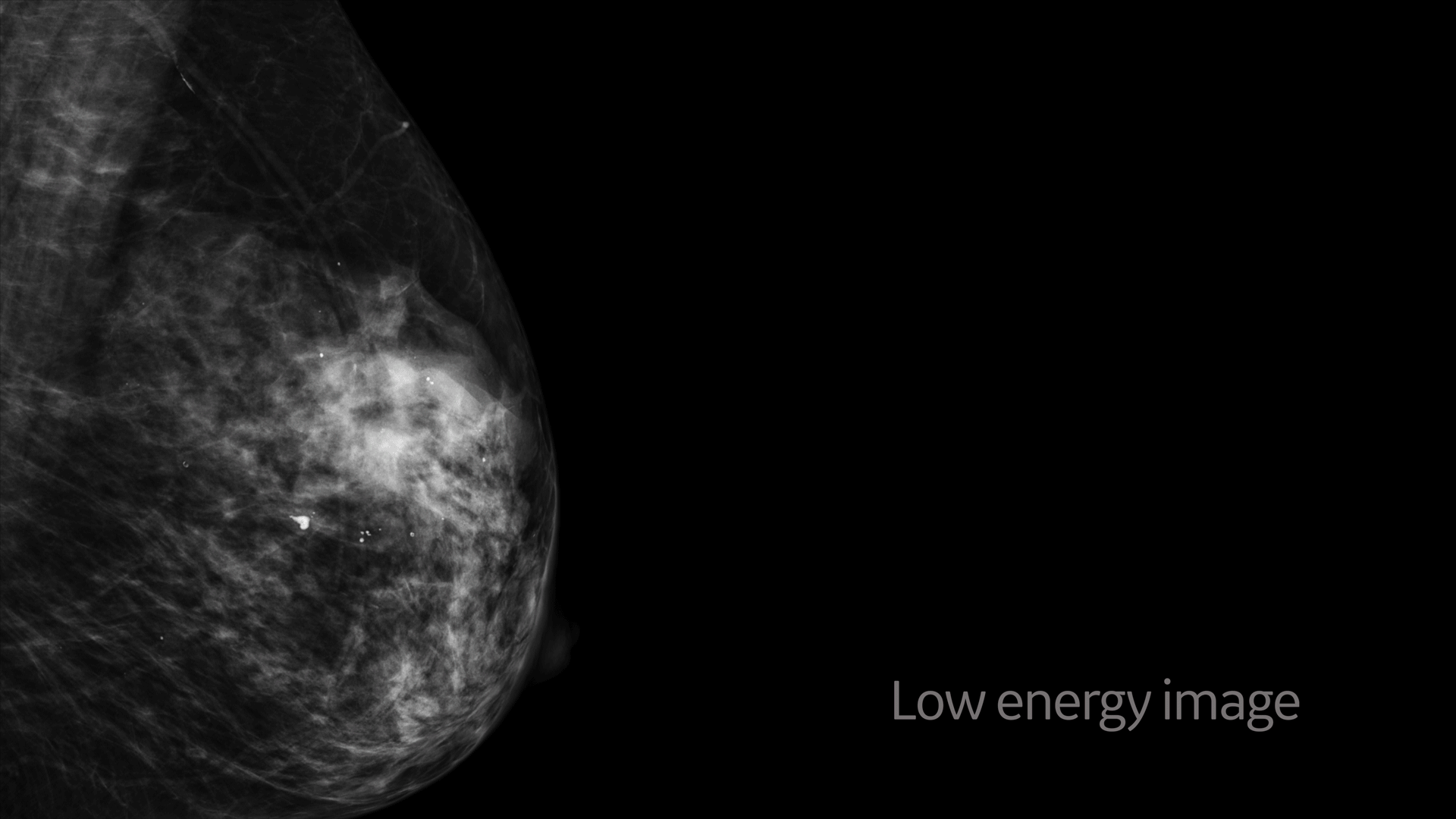 Key to this revolutionary change in breast care is GE Healthcare's SenoBright™ HD Contrast Enhanced Spectral Mammography (CESM), a diagnostic imaging tool that is designed to detect malignant lesions not seen on mammography or ultrasound in certain cases. By highlighting areas of unusual blood flow to help localize lesions that need to be biopsied, CESM biopsy – Serena Bright – aims to improve radiologists' diagnostic confidence with the ultimate goal of getting answers to patients as quickly as possible.
"The role of the breast radiologist has evolved from simply cancer screening and detection to a more complete diagnosis and management with the widespread adoption of image-guided interventions," concludes Dr. Alcantara. "In the future, I expect that breast radiologists will be even more integrated in the clinical setting, participatory and interventional."
Learn more about Serena Bright™ at the European Society of Radiology (ECR) March 11-15 in Vienna, Austria.
[1] 510k pending at FDA. Not available for sale in the United States.