After years of drawing pictures to explain ultrasound, this doctor is now using ultrasound to explain his
pictures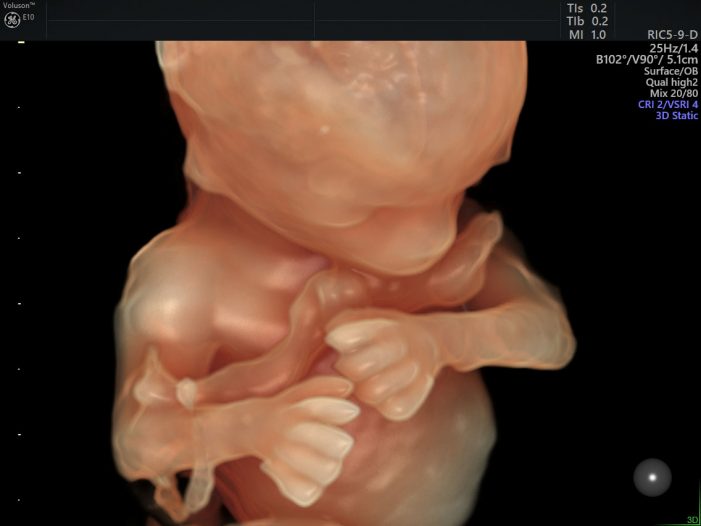 When Dr. Lawrence Platt started his career in OB/GYN and maternal-fetal medicine 40 years ago, he was fascinated by ultrasound technology. Each time he scanned a patient, he created a grainy black-and-white image of the baby, then drew a picture on top of the ultrasound to help the parents-to-be understand what they were seeing.
As the director of the Center for Fetal Medicine & Women's Ultrasound, and a clinical professor of OB/GYN at the David Geffen School of Medicine at UCLA in Los Angeles, California, Dr. Platt cares for mothers and infants during high-risk pregnancies. He calls his work a "labor of love," treating women for a variety of pregnancy complications due to pre-existing maternal medical conditions or obstetrical issues, with a focus on using ultrasound in fetal assessment.

"For me, an ultrasound is like the Frito Lays commercial: I bet you can't scan just one. The minute you start to see the power of that transducer and the imaging, your mind starts wondering what else can you do with it," he says. "It keeps me going. I'm interested in ultrasound the same now as I was 40 years ago when patients had to use a lot of imagination to see what we were seeing."
The Center for Fetal Medicine serves about 10,000 patients every year for ultrasound and prenatal diagnosis, genetic counseling, and high-risk obstetrical consultation. Dr. Platt has recently been using the latest version of the Voluson™ E10 to improve ultrasound imaging for his patients.
"When you want to get a higher quality and get as much information as you can possibly can, we go to the E10. It's a very powerful tool that comes with improved diagnostic capabilities for improved care of the patient," he says.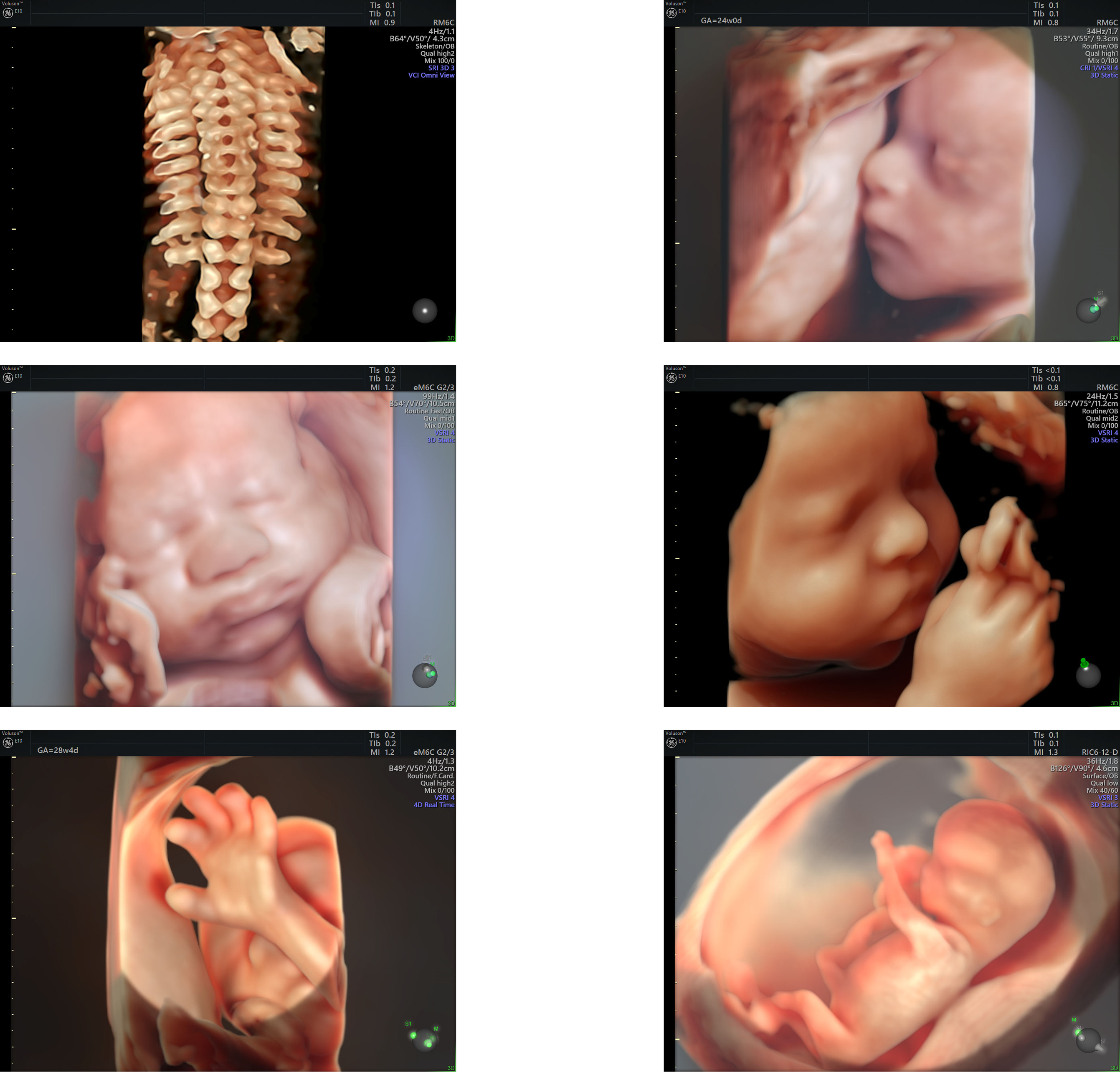 The electronic probe gives Dr. Platt better views of the cardiovascular system and heart, as well as other fetal organ structures. And the new E10 has exceptional 2D imaging transducers – the "wands" doctors pass over pregnant women's bellies – which is key to delivering clear images.
"It provides unbelievable imaging in the first, second and third trimesters," he says. "When you compare it to other transducers, it makes a very big difference in the quality of the image. And the quality of the image is how you can see subtle changes in the fetus. If you identify those things earlier, it gives us more options to do something about it."
31 weeks, in 4D
Dr. Platt also uses the ultrasound system for gynecological studies, including masses, ovaries, cysts and cancers. "This system is giving the patient their best shot. It allows a clinician to integrate their clinical care with the most advanced imaging to make a proper diagnosis," he says. "Because we want the best for everybody, don't we?"
After 40 years, he has seen thousands of patients and performed thousands of ultrasounds in his practice. The days of drawing on his fuzzy ultrasound pictures is long gone. "Now I use ultrasound to show patients what my drawings are," he says with a laugh.
Former patients often return with their adult daughters who are pregnant and starting families of their own. "These patients bring in the black-and-white 2D ultrasound pictures that I gave them 30 or 40 years ago," he says. "I love to show them the new generation of ultrasound; it's just remarkable."