The Critical Care Datathon brought together more than 400 clinicians, data scientists and statisticians from around the world to find AI solutions for actual clinical questions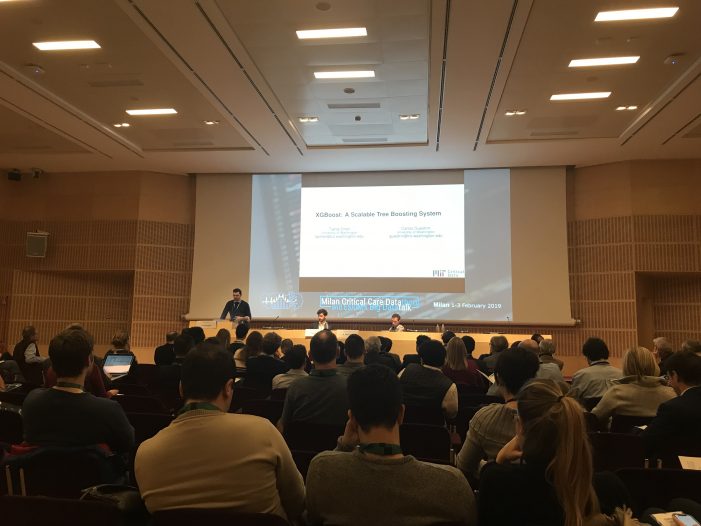 With every beep, alarm and test result in the Intensive Care Unit (ICU), a life hangs in the balance. Yet all that potentially life-saving information can be challenging to process for the doctors who know that every second is critical. As this data rapidly expands and becomes more complex, doctors, researchers and medical facilities are now increasingly looking for ways to make the most of this rich information without adding more complexity to their lives.
In February, in Milan, the world's largest event for data science and ICU took one step in these efforts. The Critical Care Datathon brought together more than 400 clinicians, data scientists and statisticians from around the world to find solutions using data analytics technologies, such as Artificial Intelligence (AI) and Big Data. 10 teams of clinicians and data scientists had just 36 hours to spend on a clinical project using the MIMIC Critical Care Database, which consists of over 60,000 critical care patients from multiple ICUs, and includes demographics, vital signs, laboratory tests, medications and clinical notes.
Much like the short and intense hackathons that became popular in the Silicon Valley during the mid-2000s for software development, the Critical Care Datathon created a full-immersion, collaborative experience that allowed these medical professionals to answer actual clinical questions.

"Working with data scientists and doctors to use this data better at the bedside is the only way forward, and we've reached a critical moment in which everyone realizes we have to do it together. Our goal was to bring people together from different backgrounds and show them that it's not so complicated when you put people with the right skills and different skills at the same table." said Maurizio Cecconi, Professor of Anesthesia and Intensive Care at Humanitas University in Milan and President-elect of European Society of Intensive Care Medicine (ESICM), who chaired and organized this year's event.
Professor Cecconi says clinicians in the intensive care area are bombarded with data on a daily basis, from monitors and test results to information from electronic medical records, which makes the ICU ripe for a data transformation. "Both clinicians and engineers have realized that there is a need to make this data much more usable, much more user-friendly and much more real-time."
The European society of intensive medicine's (ESICM) Big Datatalk also featured seminars and interactive sessions for attendees who wanted to learn more about the potential of Big Data analysis for Intensive Care Medicine without participating in the competition.
After the competition, three projects were chosen to be further developed and presented at the ESICM's annual meeting in Berlin this October. One explored the clinical utility of analyzing an arterial blood sample for blood gases two hours after the last sample was taken. One explored fluid management in the hours after a patient is treated for septic shock. Another looked at predicting the likelihood that a patient with gastrointestinal bleeding will need a blood transfusion within 24 hours.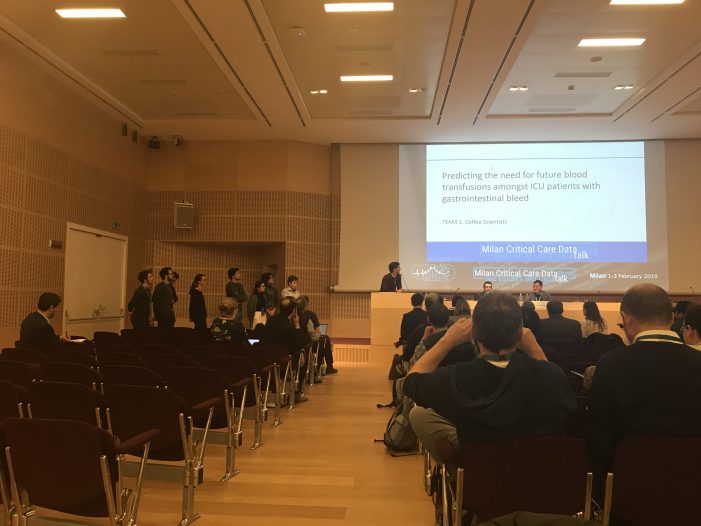 Ultimately, the goal is to better predict challenges and outcomes to potentially intervene before they become life-threatening. "The big opportunity is that we will be able to process information much faster at the bedside, then use it to better visualize what's happening and predict what's going to happen," he says.
For example, data could help predict the risk of hypotension, myocardial infarction, septic shock, or other infections common in ICUs and hospitals, supporting the ultimate goal of precision medicine. "Being able to detect disease early and to spot the patterns more likely to cause disease is going to be a huge help to every doctor, in and outside intensive care," he says. "A lot of the answers are in physiological patterns and epidemiological patterns. Data can help us identify physiological patterns – and this pattern recognition, specific to the patient, is precision medicine, where we're tailoring an empirical treatment to the best pattern of recognition."
He also anticipates that better data management will allow clinicians to do what they do best – care for patients, not computers.
"With more support from computers, we will finally be able to spend a bit more time with patients and families," Professor Cecconi said. "Doctors don't like a lot to see data on a computer because we like to spend time with patients and to be at the bedside. I think that technology can really help streamline this information processing and data processing, to give us data that is finally much easier to understand."