This artist uses her talents to spark dialogues among breast cancer patients and doctors with the goal of lowering the incidence of breast cancer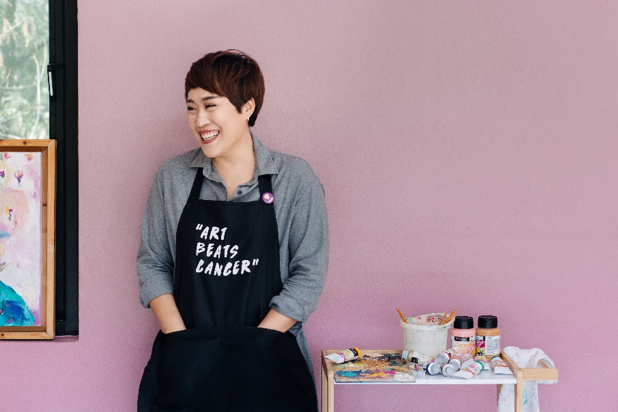 For Ireal Traisansri, a budding Thai designer, life was full of possibilities and excitement at the age of 27. She was about to head to the United Kingdom to complete her degree in Fine Arts when life came to a grinding halt. After noticing an unusual lump in her breast, Ireal went for a mammogram and was diagnosed with Stage 2 breast cancer. It came as a complete shock, especially considering that according to the American Cancer Society, the most common age at which Asian women are diagnosed with breast cancer is between 66 to 79.[1]
Stunned that this could happen to her at such a young age particularly when she was generally healthy and active, Ireal cancelled her plans and stayed in Thailand to seek treatment. At the time, Ireal's cancer was fueled by hormones and she was able to treat it through surgery, radiotherapy and medication. In 2017 however, Ireal found out that she had Stage 4 breast cancer, which had metastasized to her lungs. To increase her chances of successful treatment, Ireal made the decision to remove her breast and her ovaries.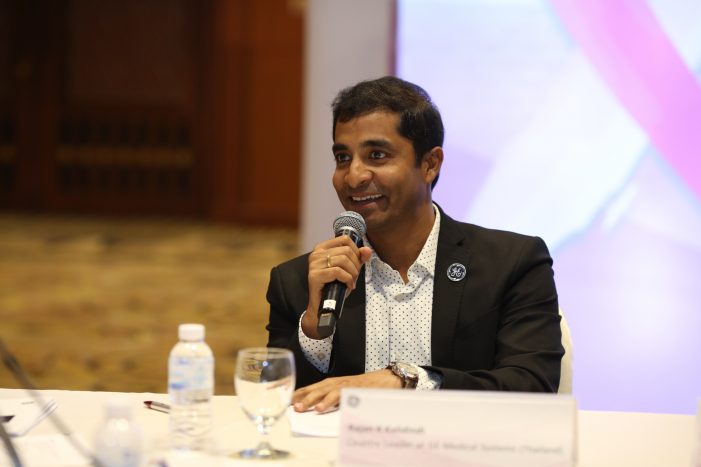 "Thailand currently does not have a mammogram screening program and operates on a voluntary screening basis," says Dr. Rajan Kalidindi, GE Healthcare's Thailand Country Manager and ASEAN General Manager for Ultrasound.
GE Healthcare actively champions partnerships between local clinicians, healthcare providers, breast cancer societies, patients like Ireal to drive awareness. Earlier in August, GE Healthcare supported the Southeast Asia Breast Cancer Symposium (SEABCS), which was held in Thailand. SEABCS is a unique patient and doctor event that seeks to empower patients to interact with breast doctors so as to drive better access to breast care catered to the needs of Southeast patients.
"Currently, screening services are concentrated in urban cities like Bangkok so education and raising awareness around self-examination and how to treat breast cancer are important messages for communities, especially in rural Thailand, " added Dr. Kalidindi.
Sparking conversations around breast cancer prevention in Thailand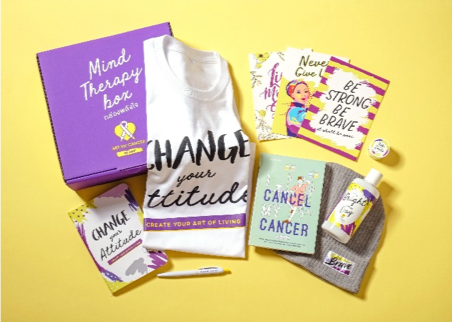 While treatable, Stage 4 cancer cannot be cured and Ireal continues to take medication to cope with her cancer today. Despite the devastating news that came unexpectedly at various points of her life, Ireal has channeled her energy into starting Art of Cancer in 2012, a social enterprise that aims to raise awareness and build a community for cancer survivors and supporters in Thailand. In addition to running Art of Cancer, Ireal is now a regular speaker at numerous medical and patient events. She considers technology to be one of the key things that helped prolong her life.
"If technologies like mammography or breast ultrasound were not available to me, I would never have known what was happening to my body. Breast cancer did not come with any symptoms and even when the cancer spread to my lungs, I did not feel any different. Technology helped me understand the stage at which my illness was, and what treatment methods I could use to combat it," says Ireal.
For example, breast density is a prevalent risk factor for breast cancer which research has suggested is more common in Asian women[2]. Breast density is a measurement of the amount fatty tissue versus the amount of fibrous tissue in the breast. The more connective tissue there is, the denser the breast tissue is and the whiter it will look on a mammogram. Both cancer and dense tissue show up white on a mammogram, so looking for tumors in women with dense breasts can result in false negatives and the cancer may be missed by radiologists. In such cases, a supplementary screening using breast ultrasound is highly recommended to complement self-examinations and mammography.
[1] https://www.cancer.org/content/dam/cancer-org/research/cancer-facts-and-statistics/breast-cancer-facts-and-figures/breast-cancer-facts-and-figures-2017-2018.pdf
[2] RW Jakes, a SW Duffy,b FC Ng,c F Gaoa,d and EH Nge, Mammographic parenchymal patterns and risk of breast cancer at and after a prevalence screen in Singaporean women, International Journal of Epidemiology, 2000; 29:11-19