During the last 10 years, the smallest baby saved has improved from 550 to 350 grams, and the youngest baby saved has improved from 26 to 22 weeks.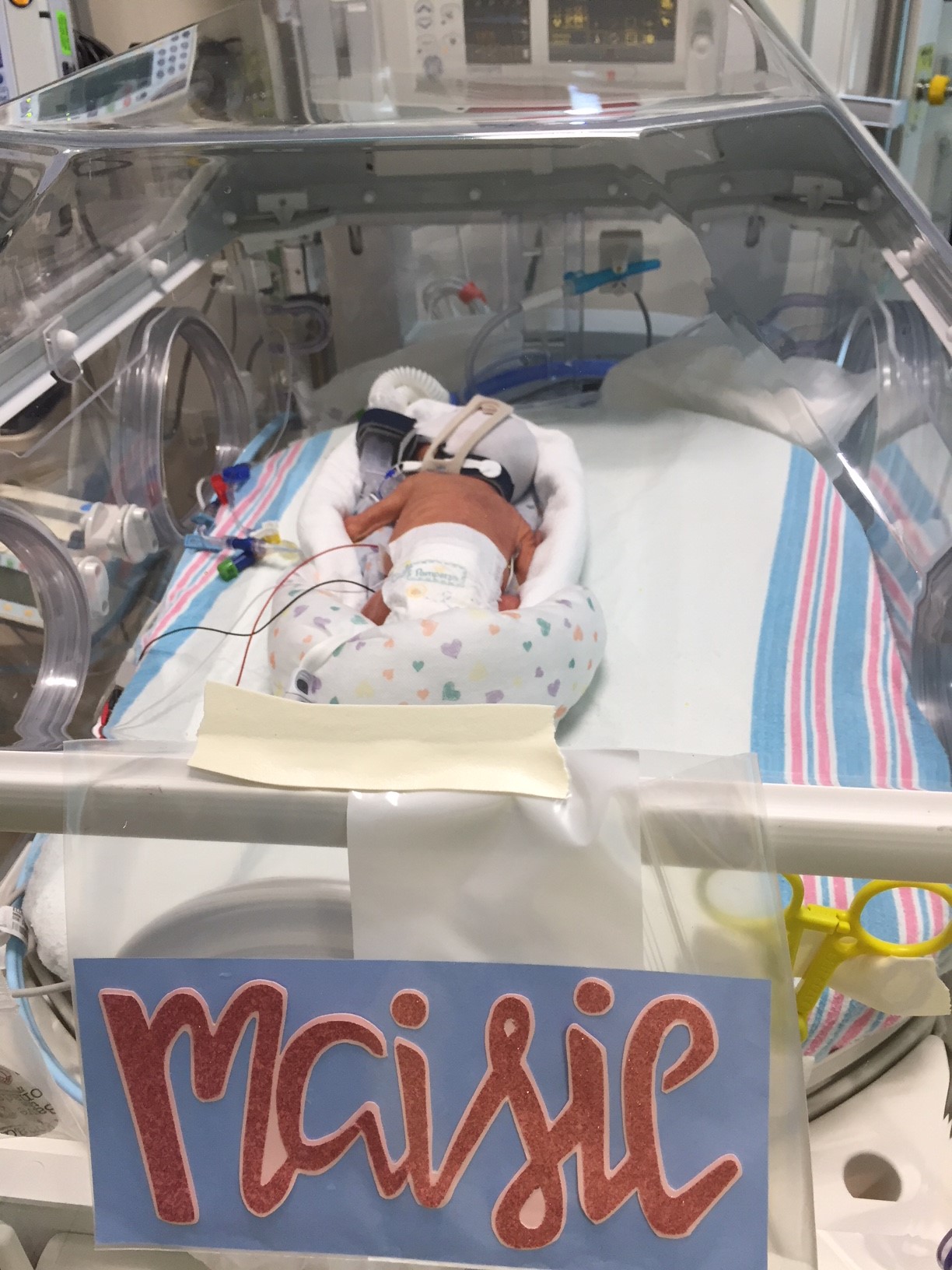 When Sarah and her husband found out that they were expecting their first child, they were absolutely elated and began reading all kinds of parenting books to prepare.
Sarah enjoyed a smooth pregnancy -- until she hit the 30-week mark. She felt a strange sensation and went to see her obstetrician at Inova Hospital in Alexandria, Virginia. Sarah assumed she'd be in and out of the hospital within an hour. Her daughter, however, had other plans.
Margaret, who goes by Maisie, was born hours later on March 24, 2018 – weighing just two pounds, 10 ounces.
Maisie is one of 15 million babies around the world who are born preterm - before 37 weeks of gestation - every year. Premature birth is the leading cause of infant death in the United States and even if a woman does 'everything right' during pregnancy, there's still a risk.
But technological advancements and growing expertise about prematurity are increasing preterm babies' chances of survival. During the last 10 years, the smallest baby saved has improved from 550 to 350 grams, and the youngest baby saved has improved from 26 to 22 weeks.
After Maisie was born, she was immediately rushed to the Neonatal Intensive Care Unit (NICU) and placed in GE Healthcare's Giraffe OmniBed – an incubator and radiant warmer that helps support a healing microenvironment for infants. Within a couple hours, the medical team discovered that Margaret had intestinal atresia – an abnormality in which the intestine is narrowed, blocked or disconnected. Maisie was transferred to Inova Children's Hospital in Fairfax the next day for surgery.
However, the doctors had to wait until Maisie was four-and-a-half pounds before performing surgery to connect her intestines.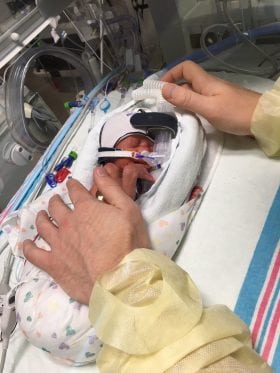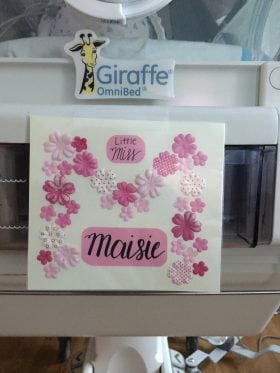 "It became a long waiting game," recalls Sarah. "Every morning, we would weigh her and anxiously wait for the number to see how much weight she had gained. Some days were better than others."
In May, Maisie reached the desired weight and the medical team successfully performed surgery on her.
"We began documenting everything so we could share what was happening with our friends and family," says Sarah. "We posted updates daily on Instagram. It was a great way for us to see how far she had come even when it felt like she had made little progress."
Sarah and her husband played an active role in Maisie's care. At very early stages, parents aren't always able to touch or physically comfort their babies, but, by being fully present, they can detect when the babies might be uncomfortable. In fact, a recent study from Memorial Care Health System looked at the importance of parent involvement in neurodevelopmental NICU care and length of stay. The study results indicated that increased parental involvement was correlated with shorter NICU length of stay and reduced parent stress.
"We got to know the doctors and nurses really well; they were absolutely amazing," Sarah says. "They became an incredible support group, especially on the hard days when our daughter wasn't doing well."
In Maisie's last month, she was transferred to another hospital to access a GI program that specializes in Maisie's condition.
After three months in the NICU, Maisie was ready to go home. Today, Maisie weighs eight pounds and continues to get bigger and stronger every day.
"When you're in the NICU, it feels like the journey will never end," Sarah says. "But now that we're home, it feels like a distant memory."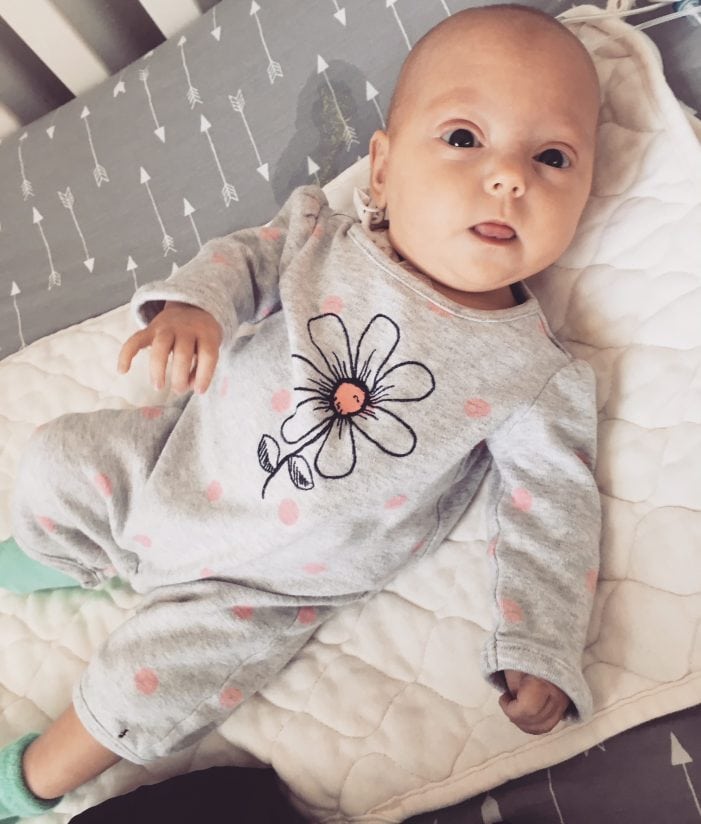 Inova Children's Hospital where Maisie spent the first few months of her life is among the top 50 Children's Hospitals for Neonatology as ranked by US News & World Report (2018-2019 rankings). This hospital uses some of the most advanced technology to care for their tiniest patients. GE Healthcare is proud to have to have its GiraffeTM microenvironment platform in all the top ranked children's hospitals for neonatology* (per US News and World Report's rankings from 2015 to 2019).
*Ranked by the U.S. News and World Report Best Children's Hospital Survey