Hospital maternity ward integrates education and this bassinet to help new parents learn about safe sleep right after birth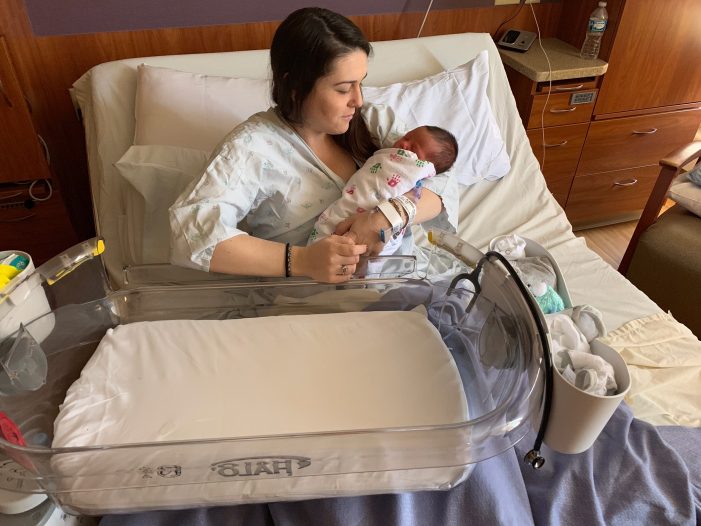 In a recent study, Florida Atlantic University found that infant deaths from accidental suffocation and strangulation in bed have more than tripled between 1999 and 2016 in the United States.[1] And according to the CDC, there are about 3,500 sleep-related deaths among U.S. babies each year.
The good news is that most of these deaths are preventable by helping new parents understand the importance of safe sleep practices.
The American Academy of Pediatrics (AAP) safe sleep guidelines call for infants to sleep in the same bedroom as their parents – but on a separate surface, such as a crib or bassinet, and never on a couch, armchair or soft surface.
Melissa Remiker is the nurse manager for family care suites at SSM Health St. Mary's Hospital - Madison. The topic of safe sleep is always front and center as she prepares families to go home.
"Safe sleep is part of the education that we provide to new parents," says Melissa. "We talk about the importance of having their baby sleep on their back and in their own crib without extra stuffed animals or blankets."
To support its safe sleep philosophy and practices, St. Mary's Hospital uses the HALO Bassinest®* swivel sleeper, a swiveling bassinet designed to safely keep babies close to moms during hospital stays.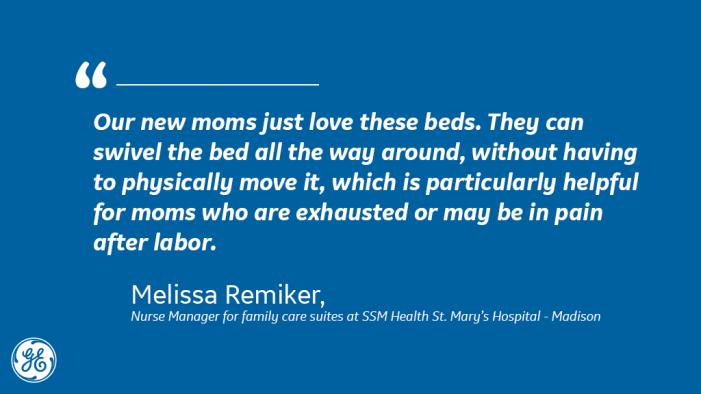 "Our new moms just love these beds. The bassinests slide right on the bed, so moms can easily reach their baby," says Melissa. "They can swivel the bed all the way around, without having to physically move it, which is particularly helpful for moms who are exhausted or may be in pain after labor."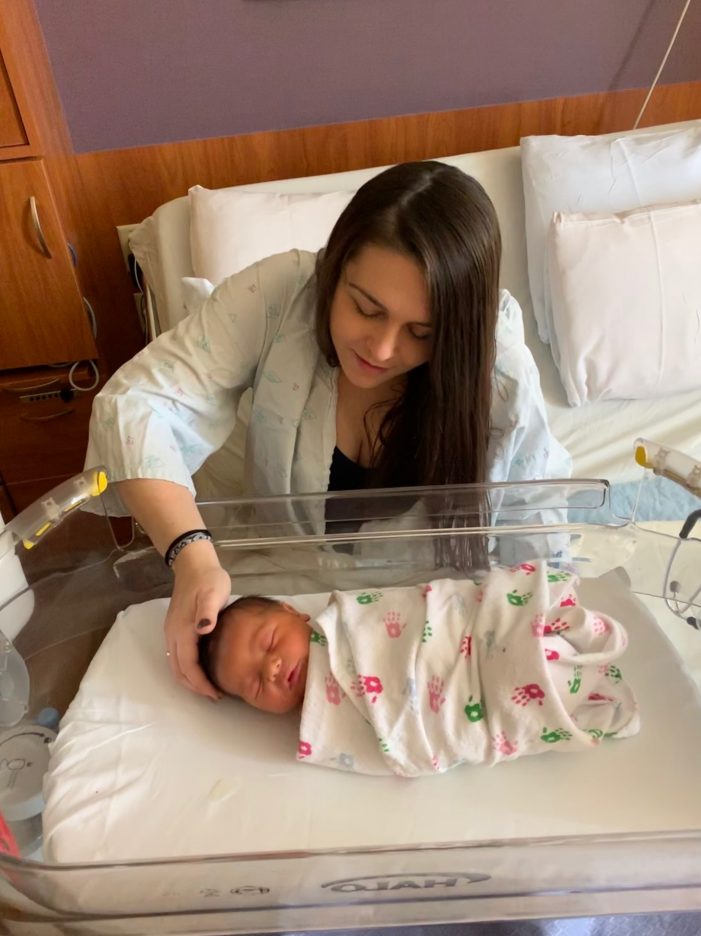 The bassinest can be brought directly above the mom's lap to enable safe transfer after breastfeeding as well. And with clear bedside walls, moms can keep an eye on their newborns while resting.
It's particularly beneficial for the one-third of moms in the U.S. who have a cesarean section birth.
"I didn't realize how hard and even painful it would be to move after my C-section," says Teagen Ferraresi, who recently gave birth to her first child, Asher. "With the bassinest, Asher can be right on top of me or I can position him next to me. It's been a life saver."
"If he gets fussy, I can simply drop the wall down and soothe him," she adds. "It's particularly helpful, as I can support his head without having to strain myself because my stomach is so weak."
St. Mary's Hospital has been using the beds for eight months, and they continue to get positive feedback from both the nurses and patients. "If our new moms are happy, then we're happy," Melissa says. "We always want our patients to have the best experience possible and these bassinests are certainly helping with this."
*GE Healthcare is the exclusive distributor of the HALO Bassinest for use in hospitals in the United States.
[1] https://www.fau.edu/newsdesk/articles/infant-mortality-study.php