This bassinet keeps newborns close to their mom, facilitating family-centered care and safe sleep practices in hospital maternity wards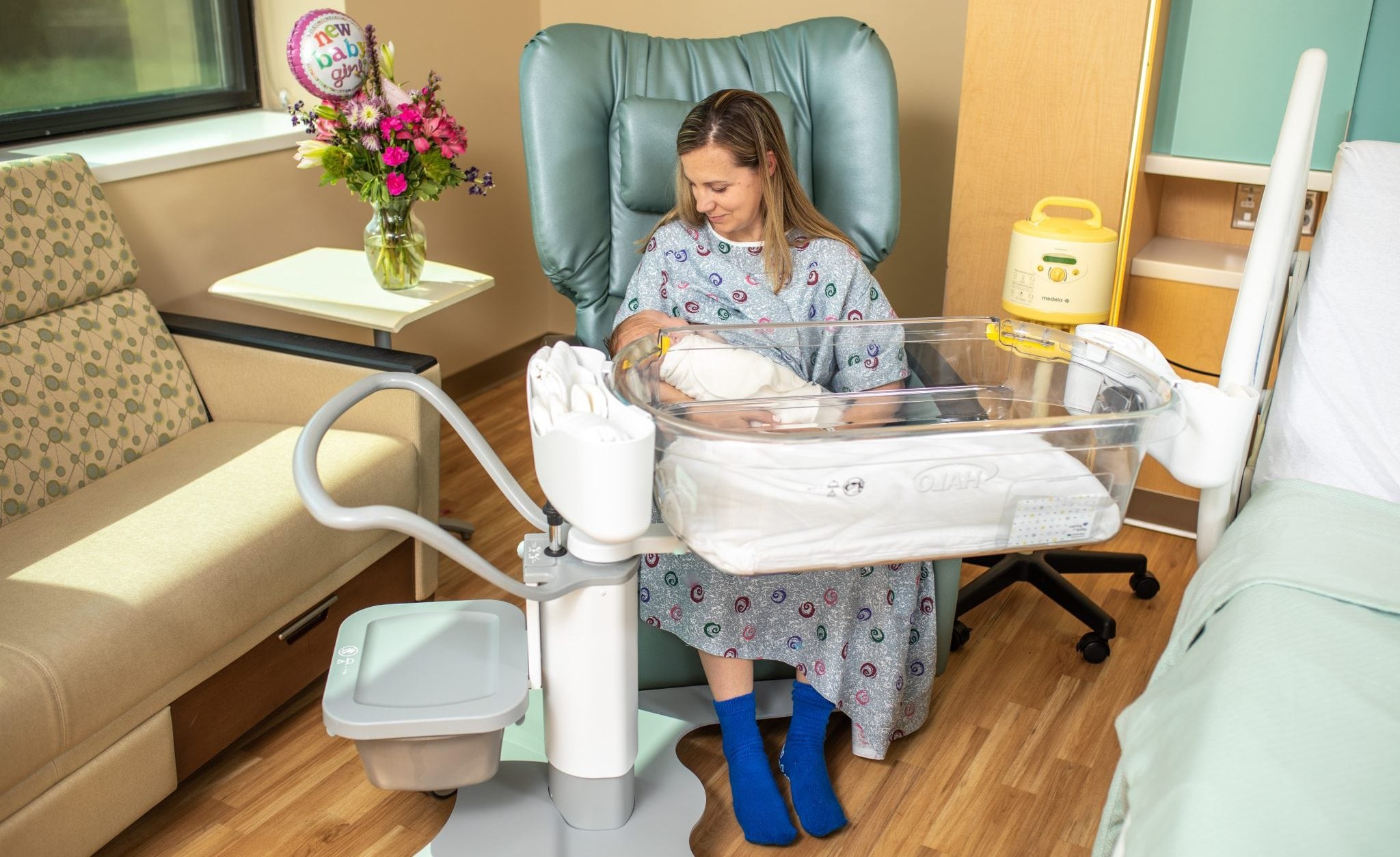 Sleep – it might be the most talked-about topic after a baby is born.
It's one of the most important safety issues for new moms and babies. According to the CDC, there are about 3,500 sleep-related deaths among U.S. babies each year. In 2016, the American Academy of Pediatrics (AAP) released new safe sleep guidelines that called for infants to sleep in the same bedroom as their parents – but on a separate surface, such as a crib or bassinet, and never on a couch, armchair or soft surface -- to decrease the risks of sleep-related deaths.
Gallit Eni is a nurse manager at PeaceHealth in Bellingham, Washington, where she teaches new parents about safe sleep practices.
"Moms love to have their babies in bed with them, so we're constantly teaching them about safe sleep," she says. "If we see parents in the bed with the baby, we'll say, 'We're going to put the baby in his or her own bed now.' And we explain why, because it's really important."
To support its safe sleep philosophy and practices, PeaceHealth uses the HALO Bassinest®* swivel sleeper, a swiveling bassinet designed to safely keep babies close to moms during hospital stays.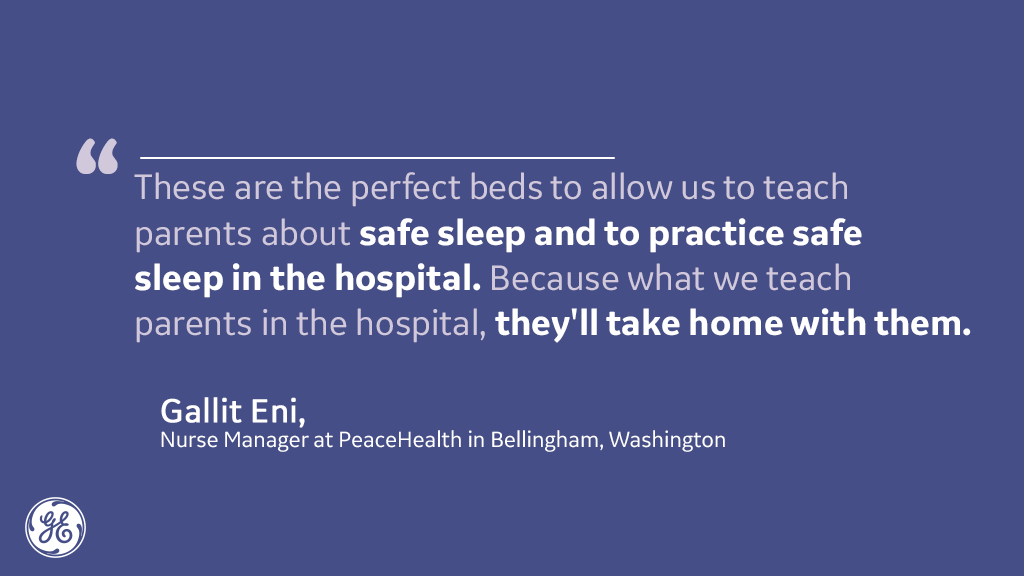 "These are the perfect beds to allow us to teach parents about safe sleep and to practice safe sleep in the hospital. Because what we teach parents in the hospital, they'll take home with them," she says.
The HALO Bassinest has an adjustable-height, swivel design that allows mothers to bring their babies close, while allowing the babies to stay in a separate sleep surface. Eni says this helps new moms keep their babies close, so they aren't tempted to bring their babies into bed with them.
"It brings the baby closer to mom, so the mom or partner doesn't feel they have to bring the baby in their own bed," she says. "It promotes bonding because the mom feels like the baby is closer to her. It puts them at the same level and brings the baby over to mom's bed so they feel like they're together. Even when she's sleeping, she can have the baby right over her at her level."
It also allows a new mom to tend to her baby's needs from her own bed, which can be especially helpful for moms who've had c-sections. Plus, the clear bedside walls of the HALO Bassinest let moms keep an eye on their babies so they can rest without losing eye contact and physical touch.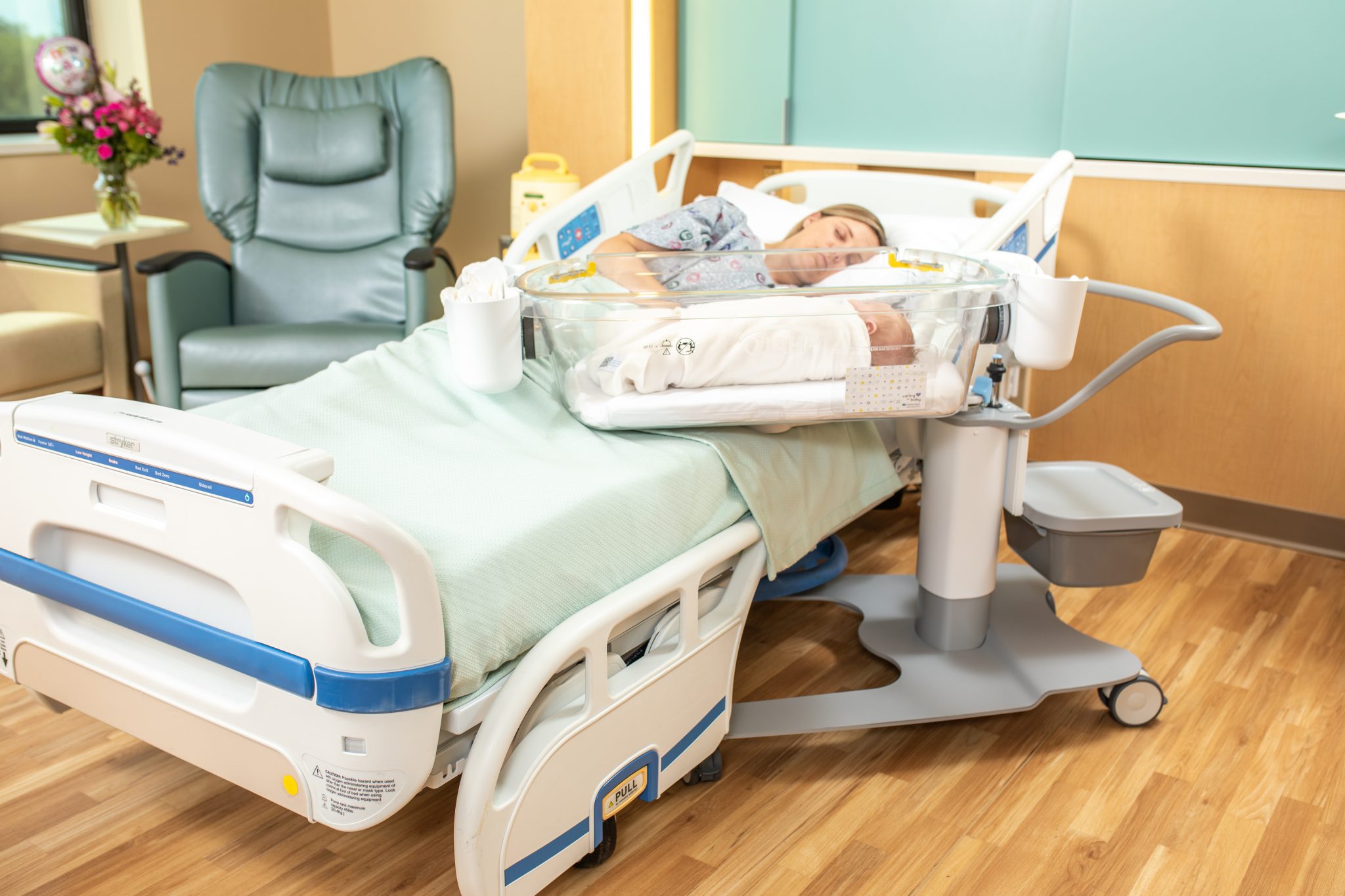 "The ability for it to go up and down and be at mom's level, and the ability for it to swing around so mom can be comfortable in her bed and care for her baby next to her – all of that was really important to us," she says.
In the past at many hospitals, newborns were often taken to the nursery right after birth for measurements and assessments. Babies even stayed in the nursery until they needed to be fed or the mother requested to see her baby.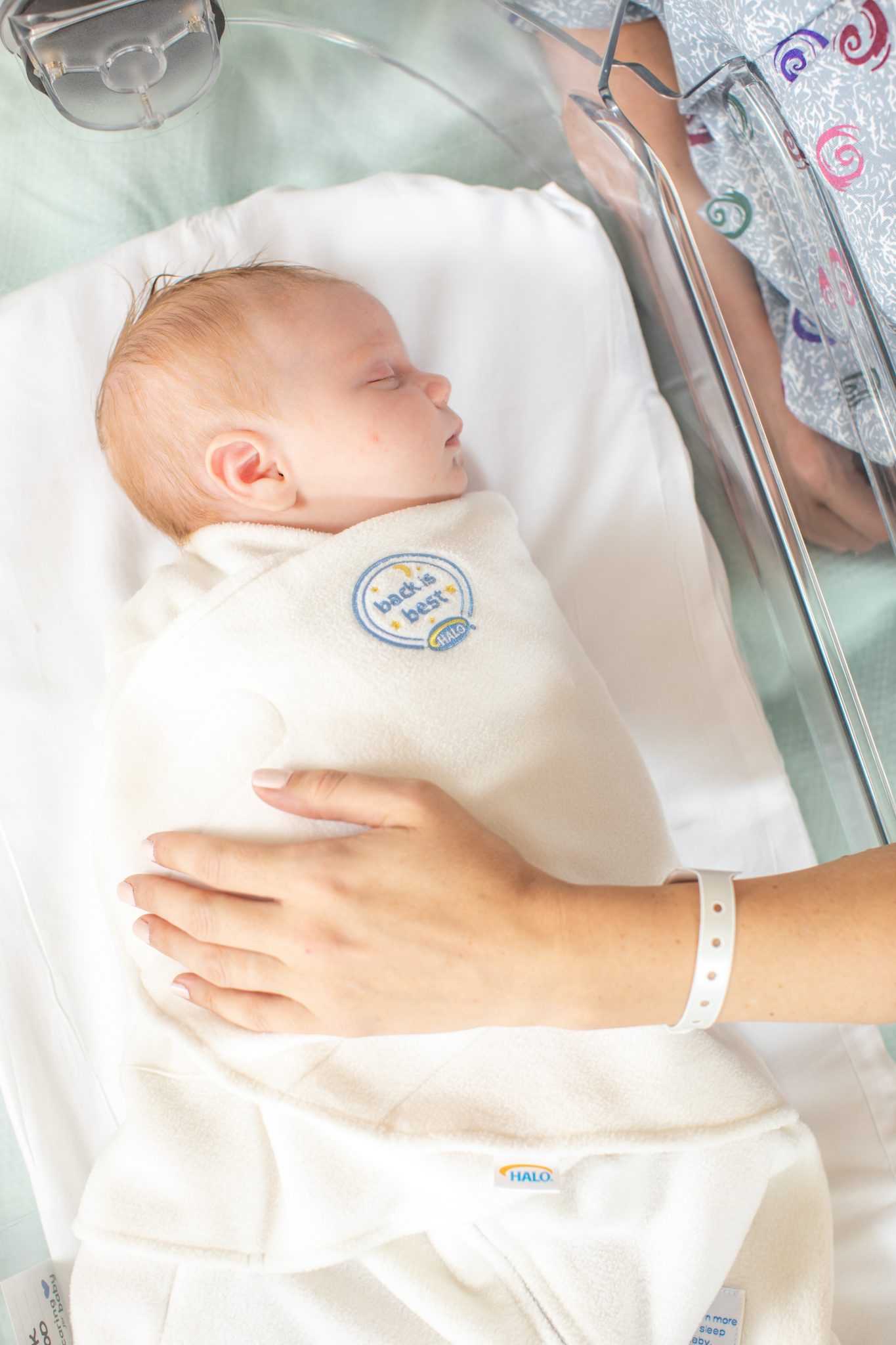 PeaceHealth keeps the baby with mom right after delivery, ensuring that the mom and her partner remain together in the same room with the baby during their hospital stay. If the baby is born and placed on mom's chest right away, all vital signs and initial assessments, such as blood sugar testing and measurements, are taken while the baby is in mom's arms. And the nursing staff delays non-emergent care until the mom and baby have had a chance to bond.
"Not only does it matter to moms, it's important for baby -- for bonding reasons and for medical reasons. It helps with breastfeeding and it helps with vital signs of both mom and baby, so it's very important that the unit stays together," says Eni.
Since PeaceHealth started using the HALO Bassinest about five months ago, Eni has heard good things from both staff and patients.
"I've asked a lot of patients, and they do enjoy it. We've been getting a lot of positive feedback," she says.
Her staff appreciates the HALO Bassinest, too. "They're really enjoying them because the families are enjoying them."
*GE Healthcare is the exclusive distributor of the HALO Bassinest for use in hospitals in the United States.