Applying automation in ultrasound for time-sensitive decisions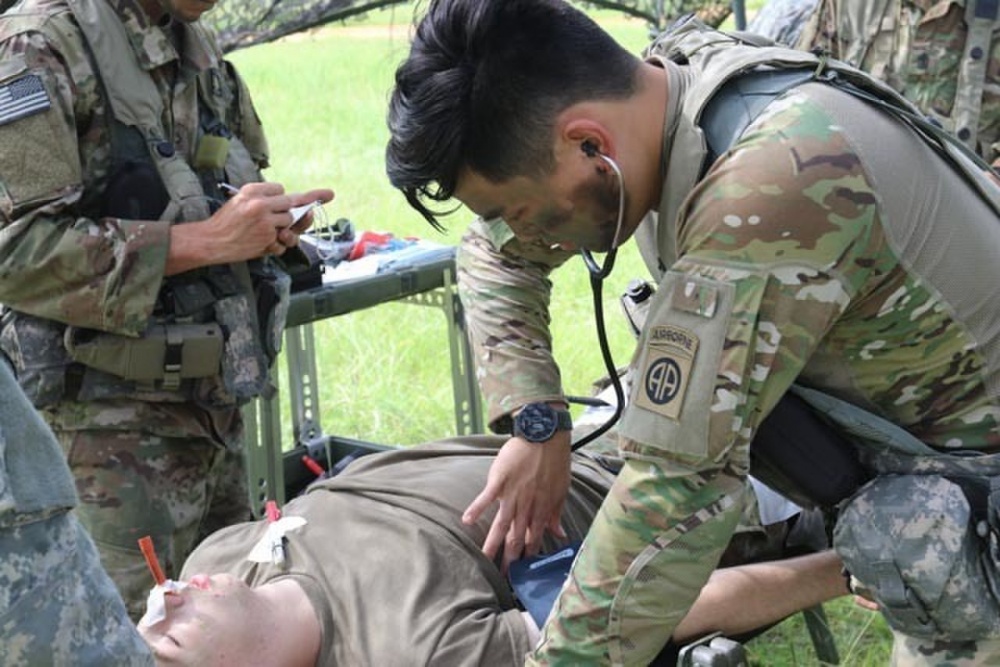 A U.S. Army soldier finds herself facing intensifying enemy fire. She's shot in the chest.
Every breath is harder to take and more painful than the last.
A medic crouches next to her. Each and every minute is critical.
The medic suspects the puncture to the soldier's chest is allowing air – and maybe even blood – to put extreme pressure on her lungs.
Soon, she could develop a tension pneumothorax, which almost always fatal.
The therapy for this injury is simple: The medic needs to insert a small needle into the soldier's chest cavity to relieve the pressure build-up. But, in this case, the medic can't be sure this type of injury is actually present. And if he's wrong and inserts the needle into her lungs to relieve the pressure, it could do more harm than good.
The airspace above is compromised; there's no telling how long it might take for a helicopter to get the soldier to a medical facility. A decision needs to be made quickly.
The U.S. Army Medical Research and Materiel Command is currently researching a way to provide medics with ultrasound-based automated diagnostics, which are especially applicable to the chest and torso injuries commonly found in combat zones. In the field of the future, a medic might reach for his automated – or "intelligent" -- ultrasound, which would support him from diagnostics to administration of a needle, if needed.[1]
According to several military studies, airway and breathing injuries (such as tension pneumothorax) are among the most potentially preventable causes of death on the battlefield.
"We see battlefield injury patterns involving chest wounds that develop into pneumothorax – allowing air to enter the chest plural space and to put pressure on the lung – that may progress into a tension pneumothorax, which has very high mortality rates," explains Jose Salinas, Ph.D., who is with the U.S. Army Institute of Surgical Research and is charged with improving technologies, solutions and knowledge products to improve outcomes of combat casualties.
An algorithm, developed and owned by the U.S. Army, would drive the intelligent ultrasound capabilities.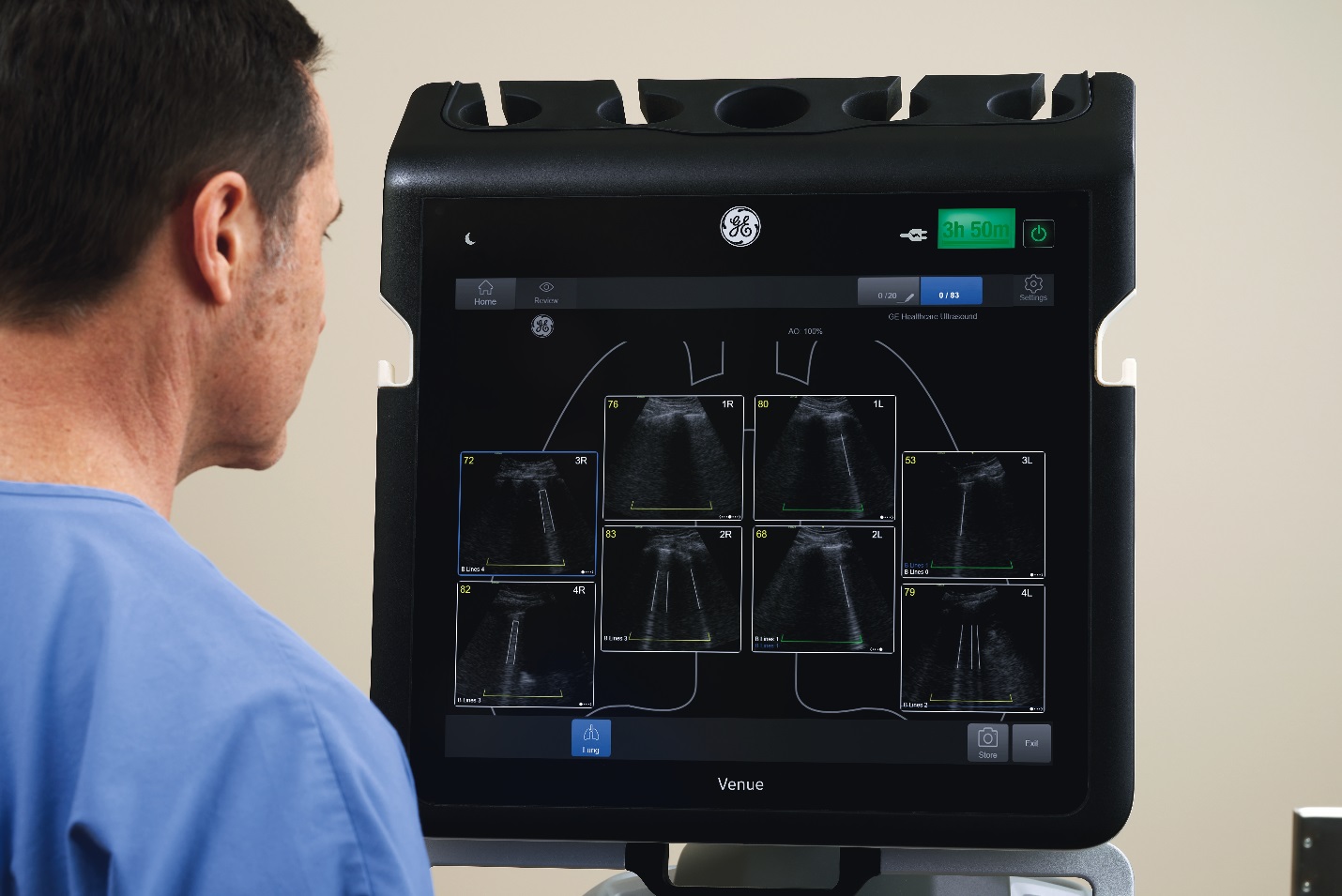 Under an agreement with the U.S. Army, GE Healthcare is currently exploring the commercial application of such an algorithm, which would be valuable in the treatment of chest and torso injuries – such as steering wheel impact in auto accidents and gunshot wounds -- in the civilian world.
Blows to the chest can lead to shock; the newly released GE Healthcare Venue, which offers a Shock Toolkit developed on principles of machine learning, quickly supports getting information about the heart, lungs and inferior vena cava -- automating the parts of shock evaluation that are the most tedious or difficult.
Shock, in its many forms, is a leading cause of death around the world[2], and, in the United States alone, more than a million patients develop or present with shock.
"This project is part of an automation wave in ultrasound," notes Andrew Jacobson, who's a consultant with Cherokee Nation Diagnostic Innovations, which works to accelerate the commercialization of new technologies created by its clients, such as the U.S. Army. "This is about democratizing point-of-care ultrasound, and placing its power into more hands for greater, better care in more parts of the world."
Paul Mullen, general manager of the GE ultrasound division focused on these emergency situations, concurs.
"On our newest emergency ultrasound systems, users can get automated measurements of cardiac output and other vital signs; to add automation to solve for pneumothorax is a natural extension of this theme," he explains. "Further, ultrasound is fast, offering information in seconds, so it's beneficial for these super-critical decisions in the field, ambulance, or at bedside."
[1] Technology in development that represents ongoing research and development efforts. These technologies are not products and may never become products. Not for sale. Not cleared or approved by the FDA or any other global regulator for commercial availability.
[2] Population-based study, University Hospital, Denmark