How one hospital is increasing its command center capabilities to improve sepsis management in patients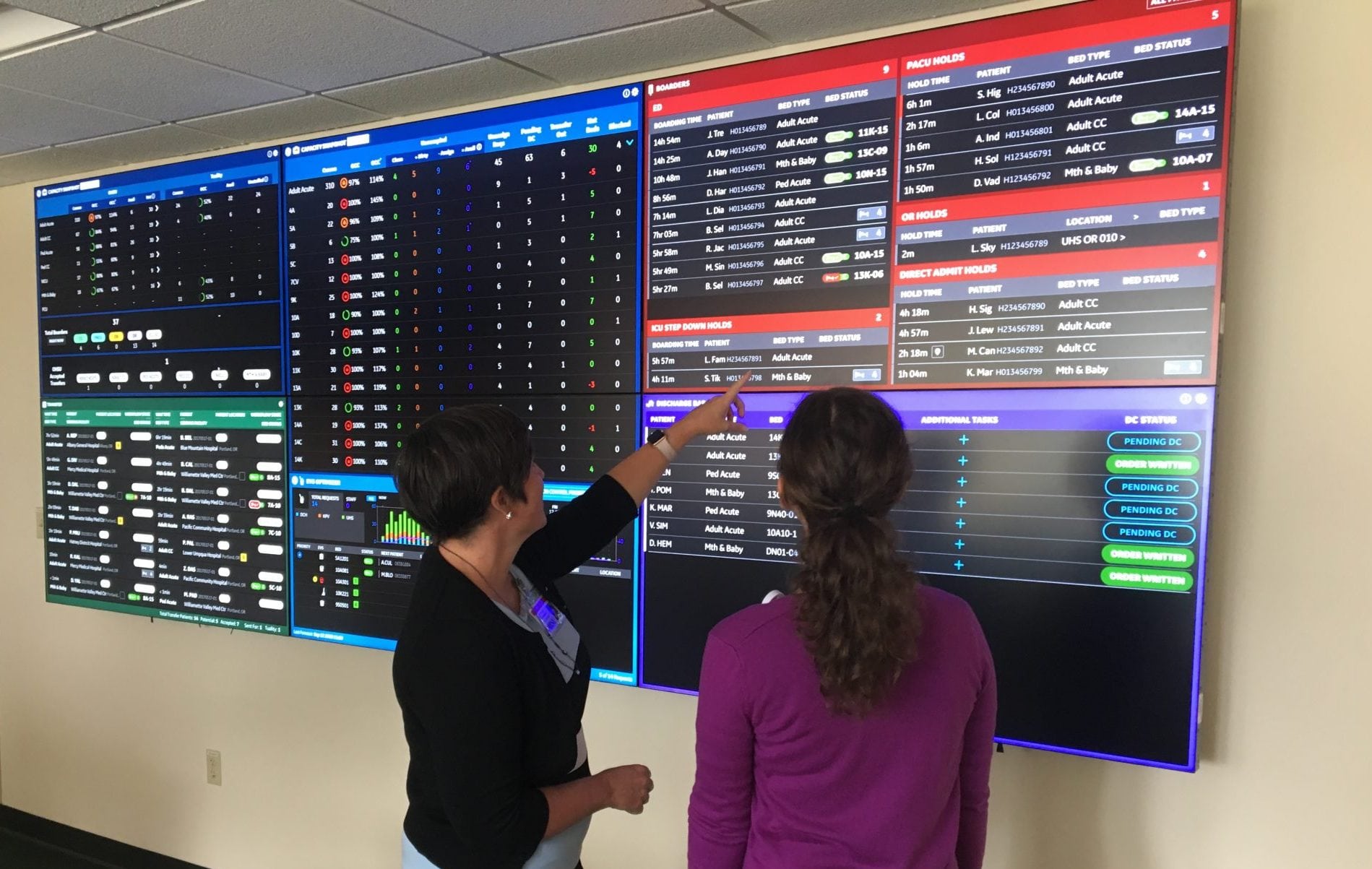 Kerrie Hauge, Program Manager, GE Healthcare Partners, inside OHSU's Command Center
When a specialized medical team at OHSU in Portland, Oregon, considered GE Healthcare's NASA-style mission control center that relies on artificial intelligence (AI) to help manage care coordination, patient transfers, and throughput, not everyone at the academic health center was supportive initially. After thorough testing, however, the AI delivered results that earned the team's confidence to move forward and launch the center.
Mission accomplished
In July 2017, OHSU opened its mission control center. It was GE Healthcare's first attempt at creating a command center to coordinate care between an academic health center and two affiliated community hospitals, all of which have three different electronic medical systems (EMR), a complexity that did not interfere with GE Healthcare's ability to pull in multiple streams of patient data in real time to deliver outcomes.
In its first year, OHSU's mission control accepted more transfer patients than ever before. The results don't stop there. The center has seen a 6.4 percent increase in the number of patient transfers, an 18 percent reduction in the number of declined transfer patients, an increase in case mix index, and approximately 520 patients who were successfully transferred to community hospitals – all of which amount to seven times OHSU's return on investment.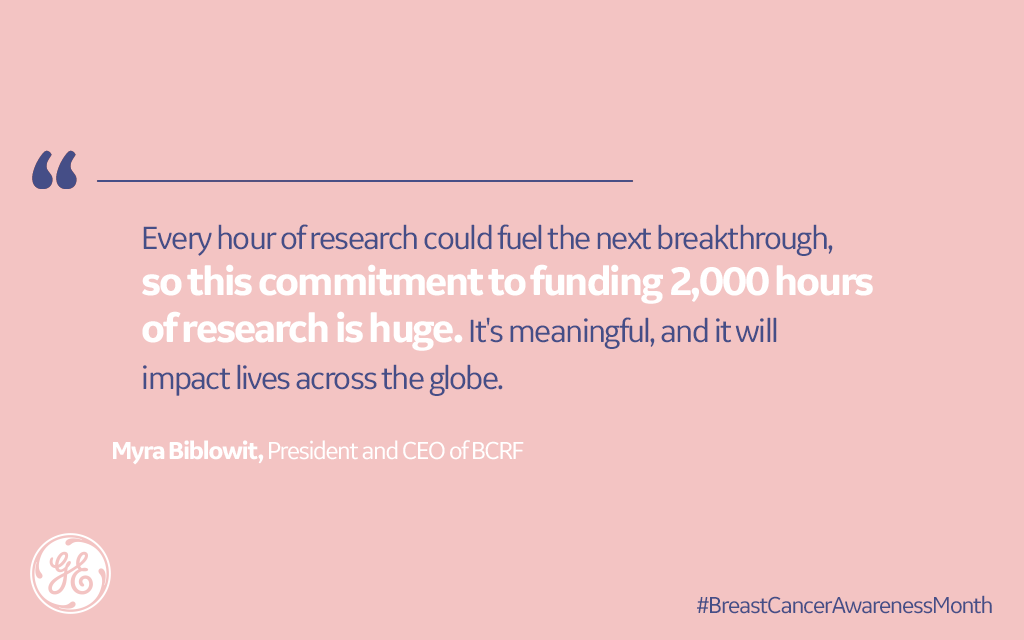 "The year before we opened the mission control center, we declined more than 500 transfer patients," said James Heilman, M.D., M.B.A., chief medical transfer officer at OHSU; and assistant professor of emergency medicine in the OHSU School of Medicine. "Today patient transfers to our partner community hospitals have increased, which gives us the confidence to expand the program to include a sepsis solution to help with early detection."
The early success of its mission control center has prompted GE Healthcare and OHSU to increase the center's capabilities by creating an app to tackle one of the most prevalent and challenging risks to patients, sepsis.
"Sepsis is difficult to diagnose, and if not treated early, is associated with high mortality rates," said Dr. Matthias Merkel, M.D., Ph.D., medical director of adult critical care and chief medical capacity officer at OHSU. "The objective of this new sepsis tile and algorithm is to provide our team with a head start to help us catch sepsis before it strikes."
Every year, more than 1.5 million Americans contract sepsis and about 250,000 people in the U.S. die from the illness, which occurs when the body exhibits an extreme reaction to an infection. Diagnosing the condition can be particularly difficult and often times misinterpreted.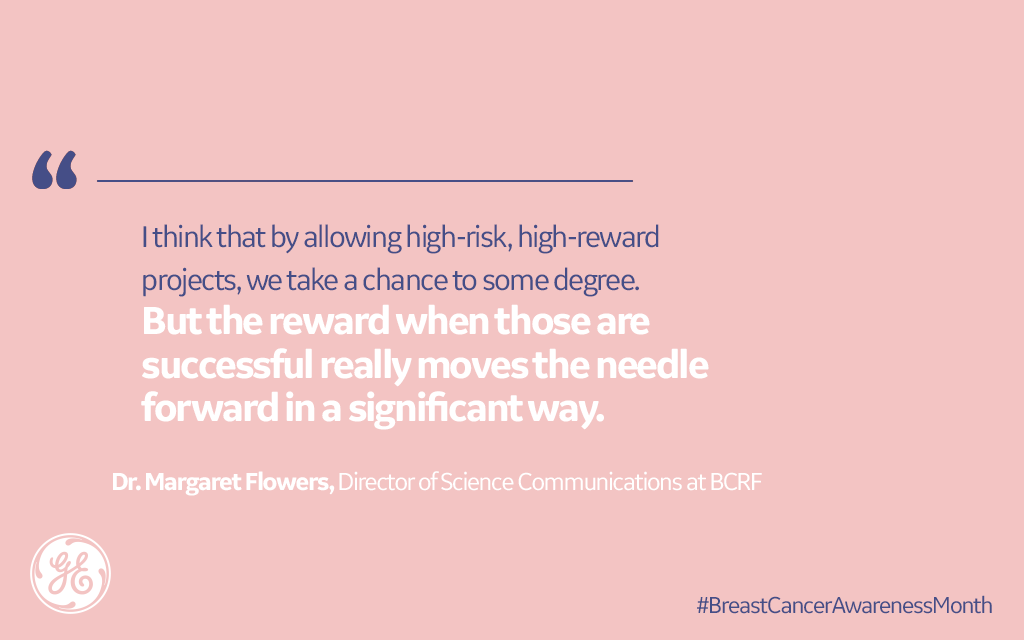 "The challenges with diagnosing sepsis are that there are various warning systems available based on physiological data in the EMR but it requires clinical interpretation," said Merkel. "Some of these sepsis cases develop in a course of a few hours. The patient's heart rate goes up, it might be interpreted as pain, they get pain treatment, blood pressure drops, the patient spikes a fever, all of these are patterns we see after surgery because its trauma to the body. In a large quantity of patients, it's normal, but for some patients, these are the developing signs of sepsis."
Catching sepsis before it strikes
Each patient within OHSU's EMR gets a sepsis risk score. If the score is higher than a given level, it will display on the sepsis tile, indicating that the patient may have sepsis or is at risk, at which time the "mission controller" actively monitors if the appropriate actions are being taken by the bedside nurse and provider teams to asses for sepsis and treat sepsis if present.
"If the nurse is concerned that the patient may be at risk, she alerts the sepsis response team who immediately evaluates the patient and communicates with the provider," said Kerrie Hauge, Senior Manager, GE Healthcare Partners. "If the patient is positive for sepsis, that puts them in another section of the tile in which certain actions will then occur based on the patient's condition. The tile watches to see, for example, if blood cultures have been ordered within a certain time period, or whether antibiotics have been administered. If not, the tile flags an alert."
Unlike other solutions that only track sepsis in patients located in a single department such as the ICU, GE Healthcare's tile will track the sepsis load across the entire hospital and all of the patient data that could indicate the sepsis risk is presented outside of the EMR where it can be buried in layers of information.
"The sepsis tile will take the data out of the EMR and goes beyond what we are able to do in our EMR," said Merkel. "I appreciate having the capabilities to help me not miss something because sepsis can happen to patients who are here for a medical problem anywhere in the hospital. We are not targeting a patient population who are only in the ER or the ICU, this will add a safety layer to what we currently rely on at the frontline pushing us to recognize the signs and act on it." OHSU will be the first of GE Healthcare's NASA-style command centers to deploy the sepsis app. It is currently being built and is expected to launch in December.