Taking ultrasound where speed and portability matter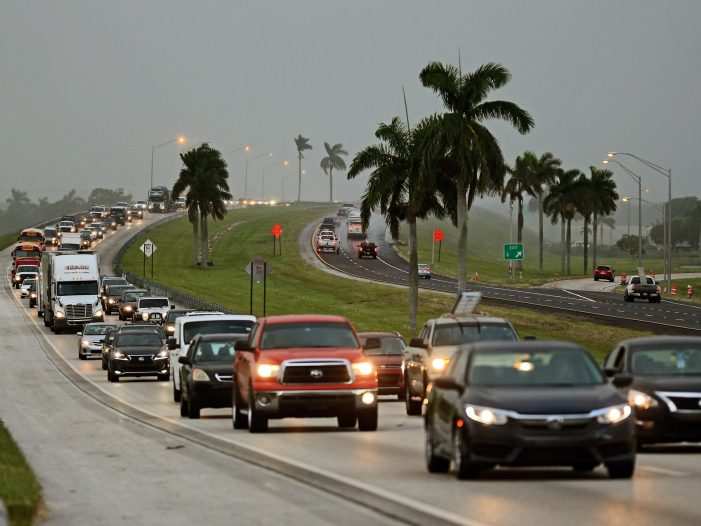 On September 9, Jeff Hersh, a doctor, watched the northbound lanes of Interstate 75 in Florida fill with carloads of people fleeing the path of Hurricane Irma.
Jeff was on the other side of the highway, driving south and intentionally heading into the oncoming storm.
Irma struck northern Caribbean islands as well as the U.S. mainland and is blamed for dozens of deaths as well as power outages to millions of homes and businesses.
Jeff is among the 36 members of the Boston Strong MA1 Disaster Medical Assist Team (DMAT), which was activated as part of the United States Health and Human Service's National Disaster Medical System (NDMS) response to Hurricane Irma.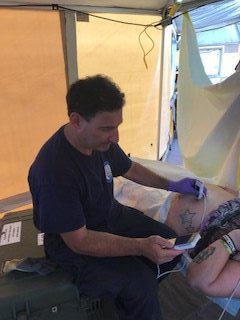 In its 30-year history, NDMS has participated in more than 300 deployments to disasters domestically. It's is made up of civilian, disaster-response trained people who become intermittent federal employees, serving as boots on the ground when and where they're needed.
The shared goal of DMAT and NDMS is to provide excellent medical care, even in austere conditions, where there's no water, electricity or other resources.
"My toolkit includes the Vscan Extend, a pocket-sized ultrasound that provides imaging capability where we would otherwise have none," said Jeff, who – when he's not responding to disasters – is the Medical Solutions & Safety Chief Medical Officer at GE Healthcare.
Another GE Healthcare Vscan had accompanied Jeff on several missions, including response to Hurricane Sandy, which was the deadliest and most destructive hurricane of the 2012 Atlantic hurricane season.
"There, we encountered a patient with chronic obstructive pulmonary disease (COPD), who'd missed her scheduled dialysis because of the storm," explained Jeff. "The Vscan allowed me to look at her lungs and to determine that her shortness of breath was being caused by her COPD. If the cause had been fluid in her lungs, she would have required emergent dialysis, which would have further stretched an already burdened, makeshift health care system."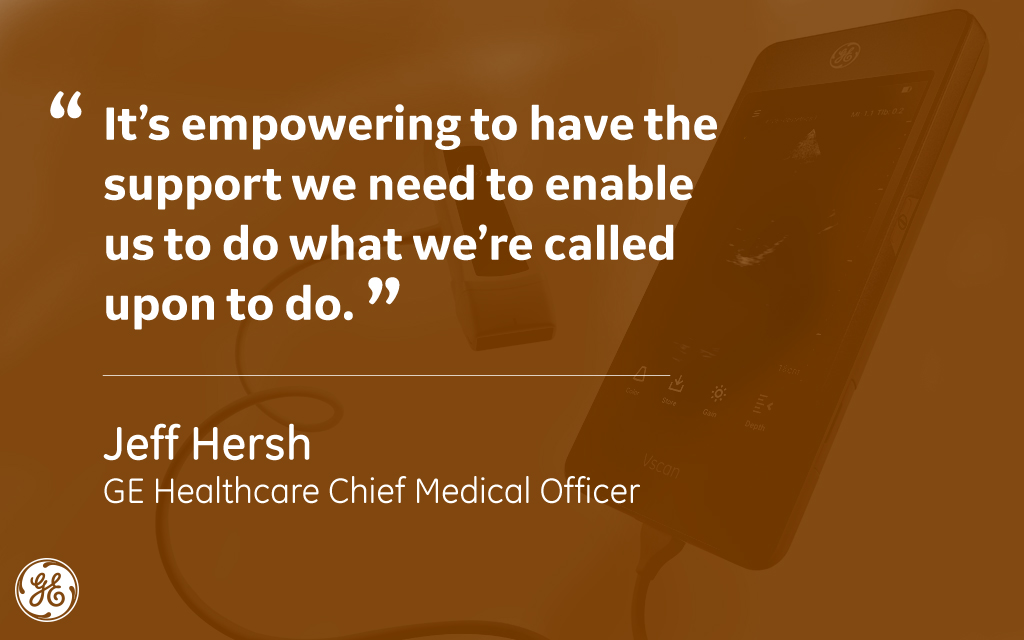 For security reasons, Jeff can't disclose his current, specific Hurricane Irma mission or location with the MA1 DMAT, which made up of doctors, nurses, EMTs, respiratory therapists, pharmacists and mental health workers.
But whether he's staffing a field hospital in the Florida Keys or providing back-up for an overloaded medical facility on the mainland, some elements remain constant.
"It's humbling to be among those moving toward a disaster," said Jeff. "And it's empowering to have the support we need to enable us to do what we're called upon to do."